We love visiting Maine every year. We stay in Wells which is central to a lot of the cute little towns.
 One thing we love to visit is Nubble Light House.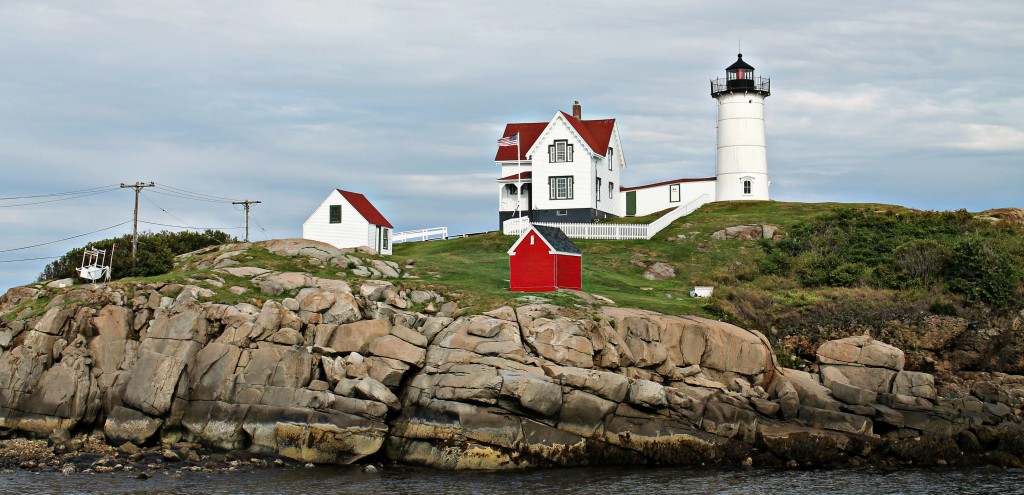 We went there to get a family photo.
Of course the hardest part is finding someone you feel okay giving your super expensive camera too.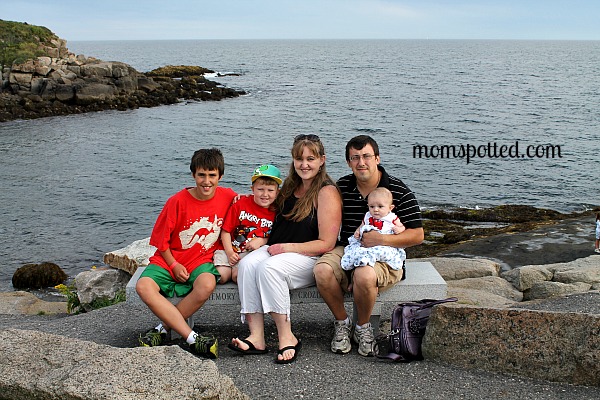 One of me and the boys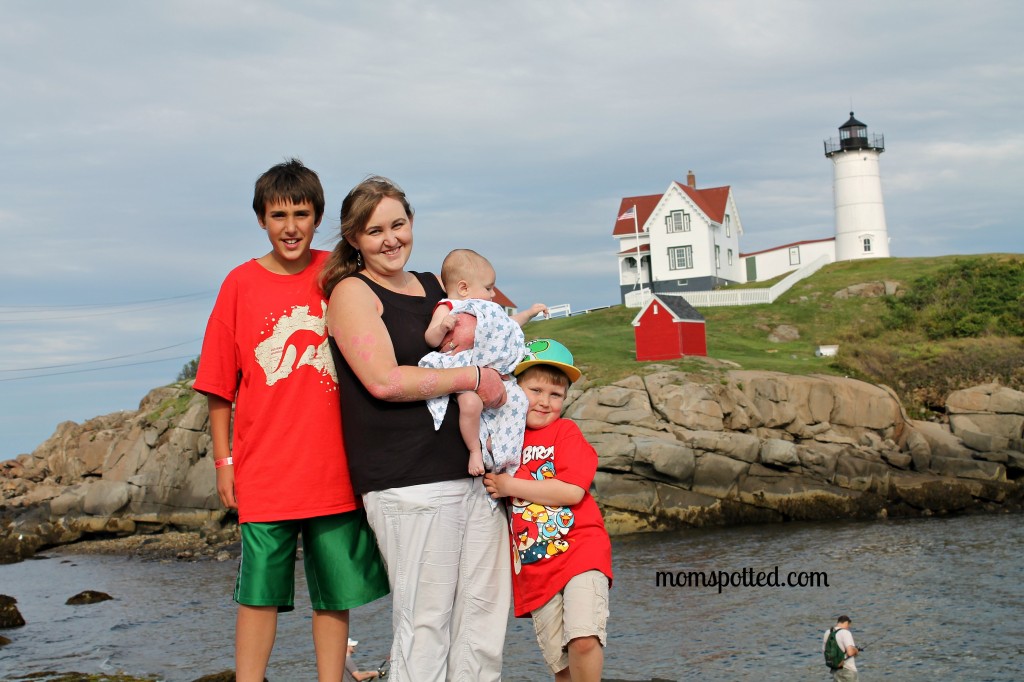 I took some time and played with some of my lenses. This is the new fisheye I just bought. It's kinda cool. The boys of course just loved climbing all the rocks.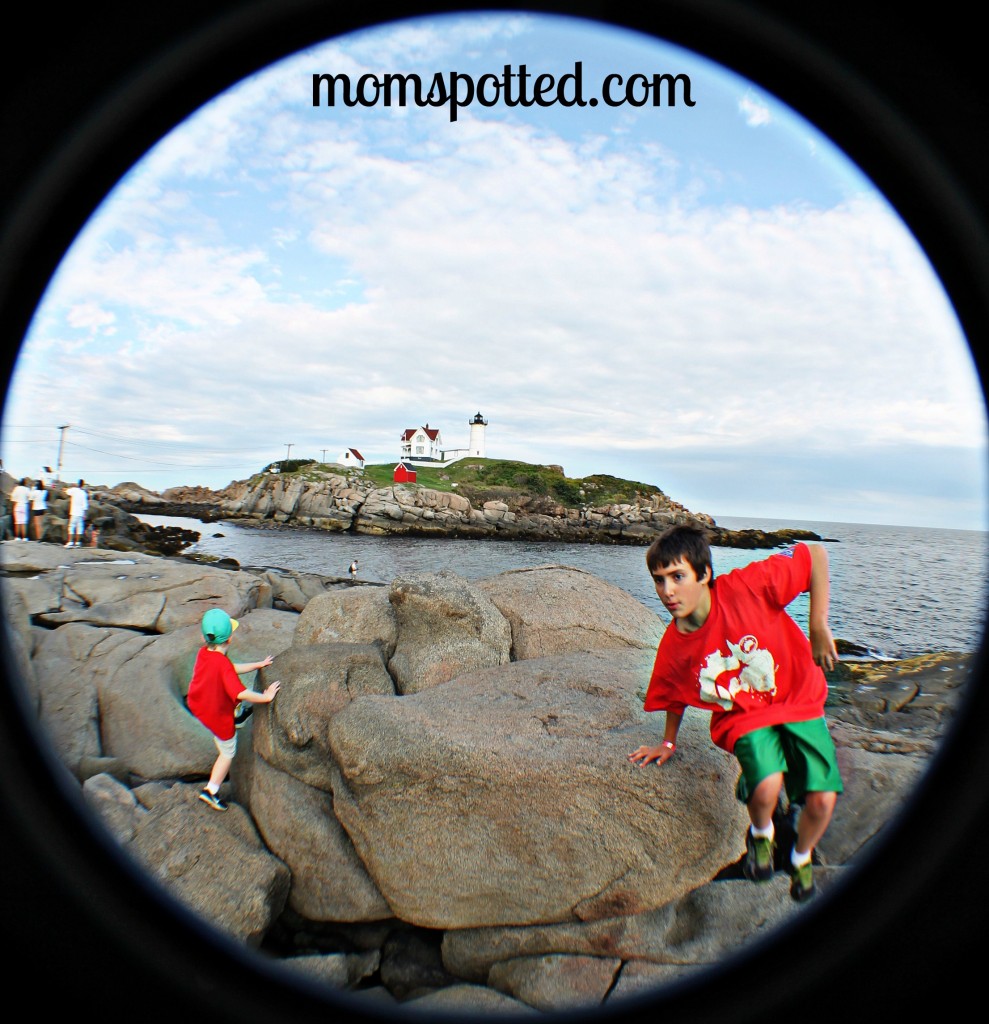 Johnny wanted to "hold" the light house.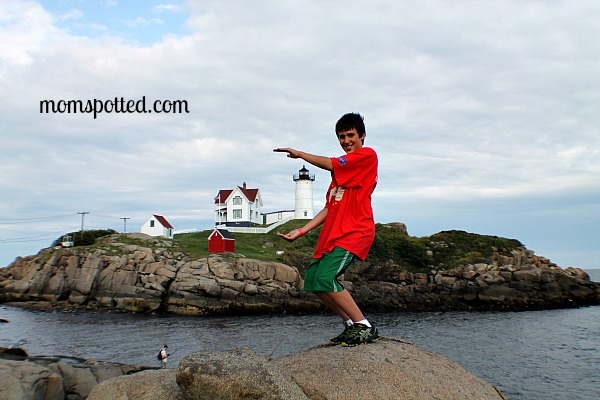 Of course what one brother does…. the other wants to try too.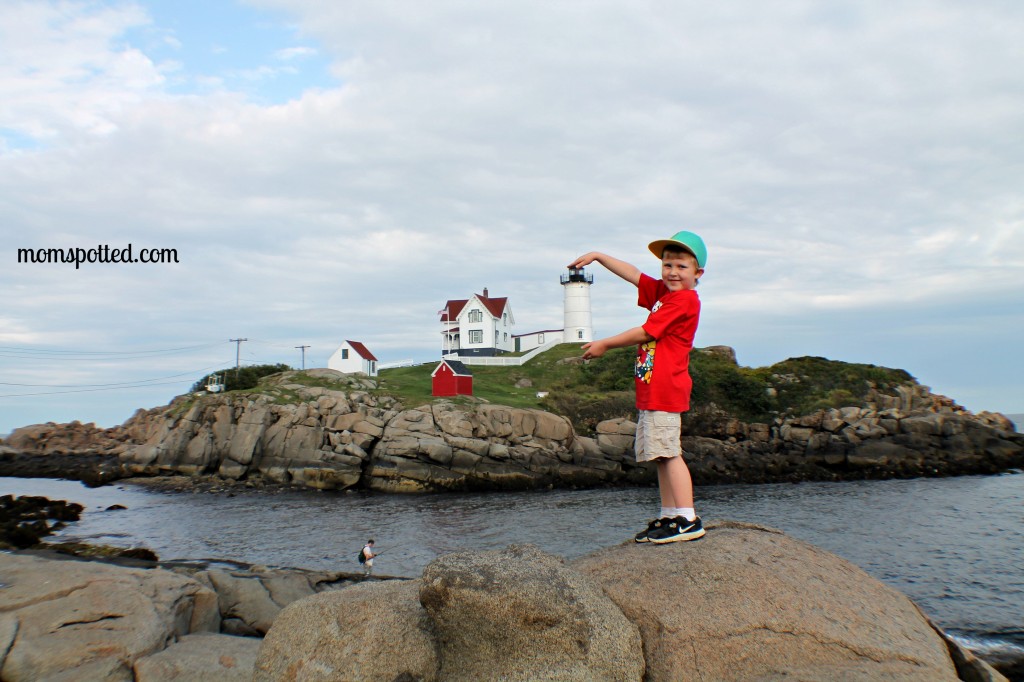 Then we spent some time just climbing the rocks and seeing what we could find in the pools of water. Mostly crabs and hermit crabs.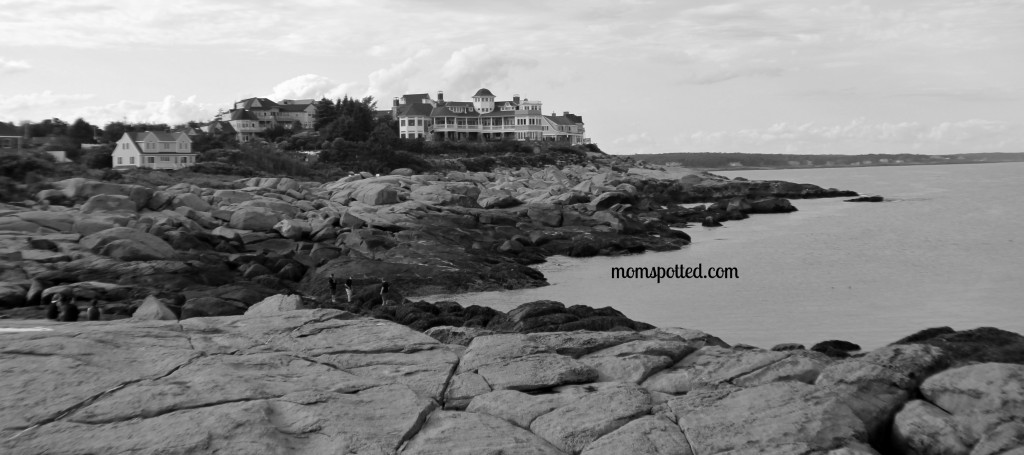 and, yes, that is a house.