Last weekend was the kick off for the soccer league my son is in. This is a harder league so the town leagues don't kick off for several more weeks. Gavin can't wait to start playing too.
Johnny loves the sport and actually spent much of the summer in some extensive soccer camps. Sunday's game he was able to play goalie during a game since they were killing the other team 6-0. He rocked at it even though he's more the front line guy.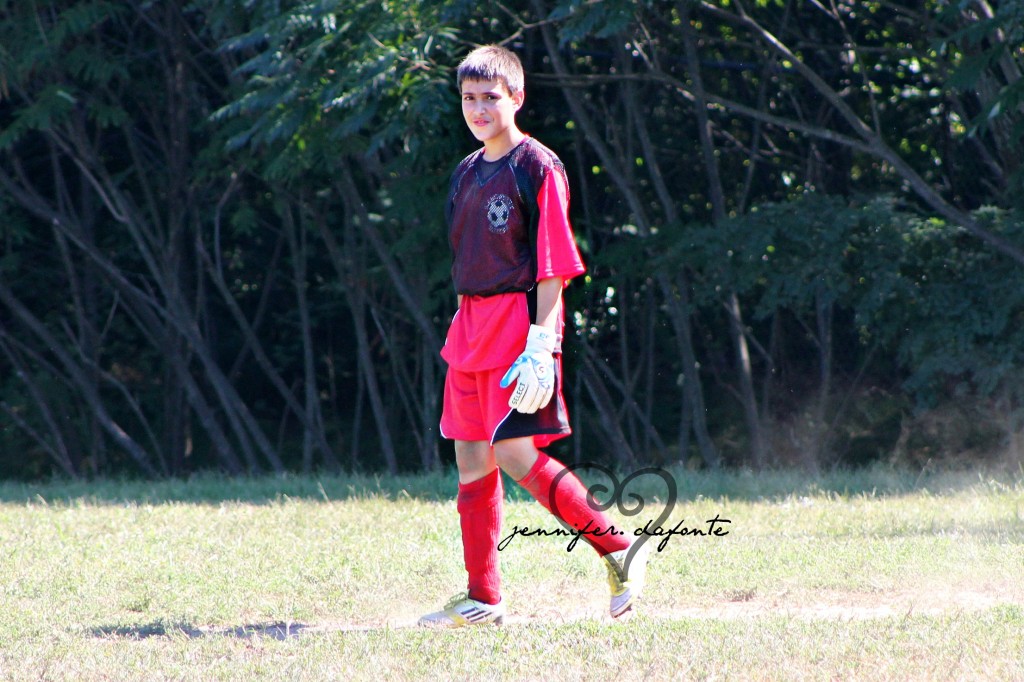 He was never afraid when he was surrounded and knew just when to get in there.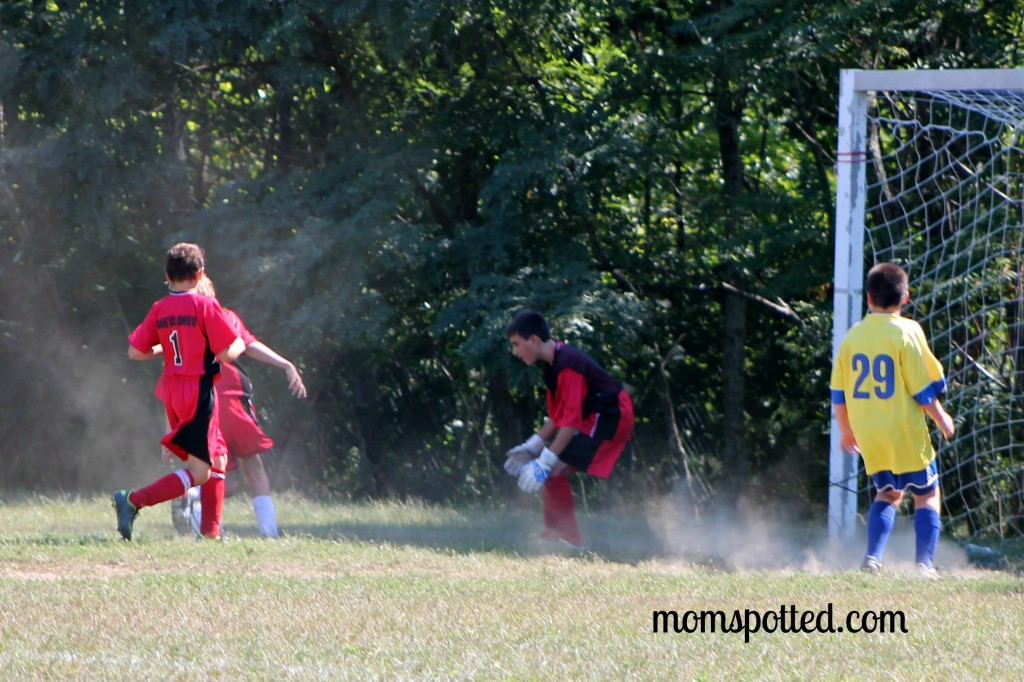 He blocked EVERY ball that came his way.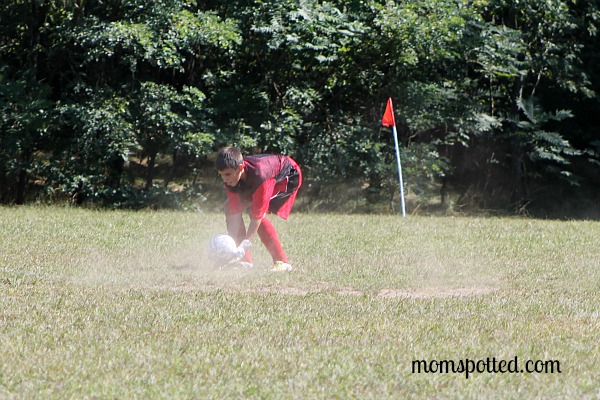 He's an awesome kicker and nailed each one across the field to the other teams side.