We are big pancake and waffle people here. I just love breakfast foods. I could eat them for all three meals and my kids could too! Oddly enough I'm the only one in my family that likes syrup. Weird, right?
Then I was watching The Pioneer Woman one morning and saw her pull Berry Butter out of her freezer and thought how hard could it be.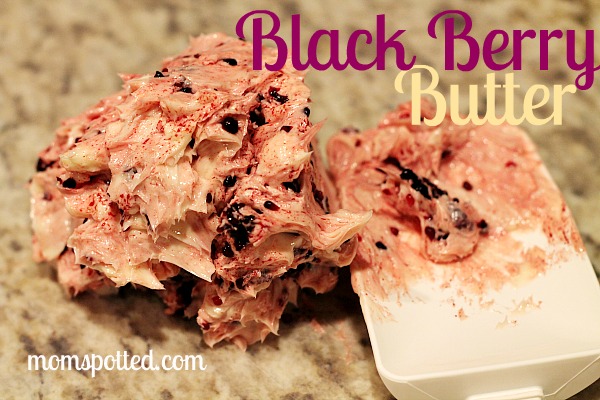 I have wild blackberries growing all around our yard. We have no clue how they got their but they've been multiplying. Gavin and I went out and picked a little bowl full.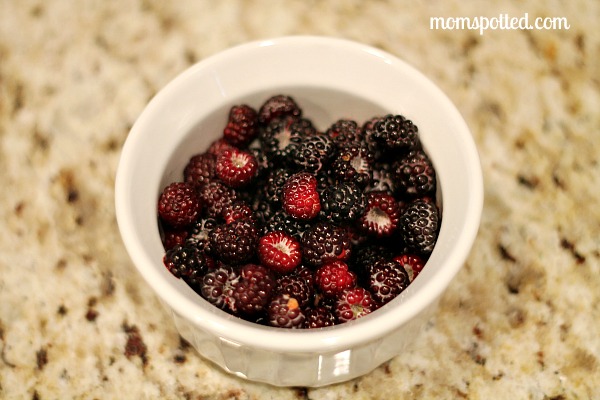 We placed two softened sticks of butter in my mixing bowl.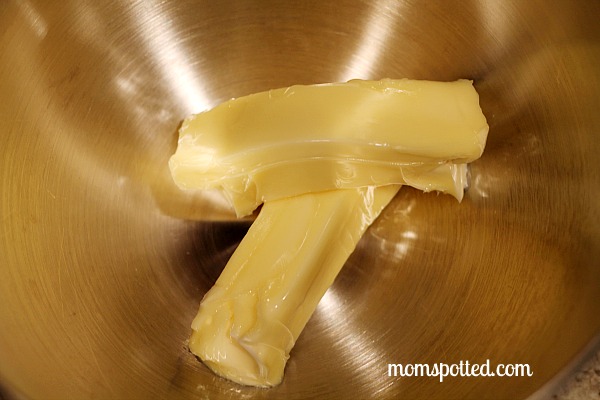 Whipped it good.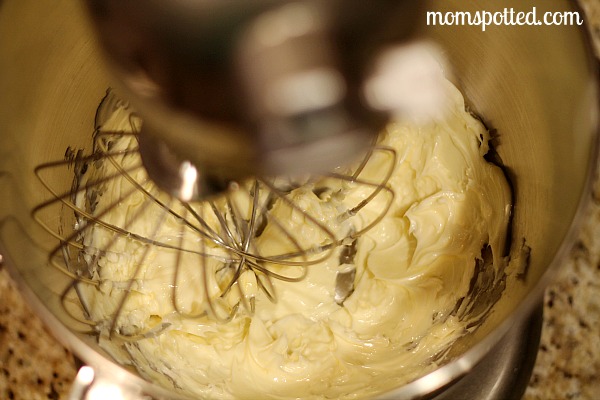 Added our room temperature berries.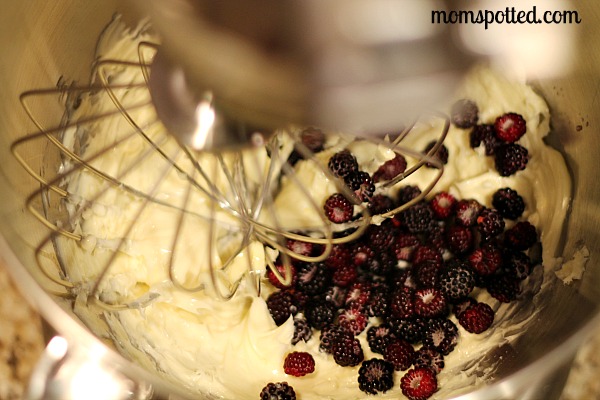 Mix lightly. Enough to blend but try to keep the berries from completely mashed up.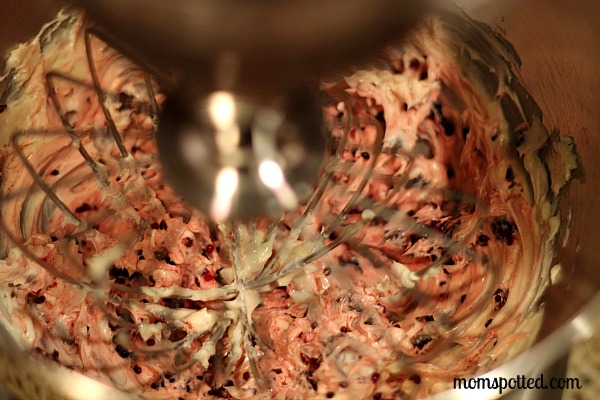 When done it should look like this.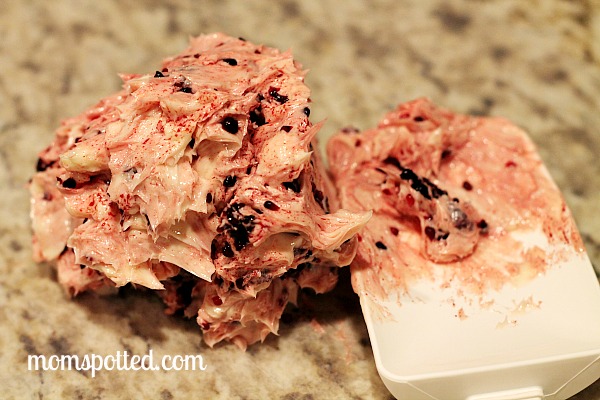 Next, place on wax paper and wrap. I wish I had broken it into two separate packs.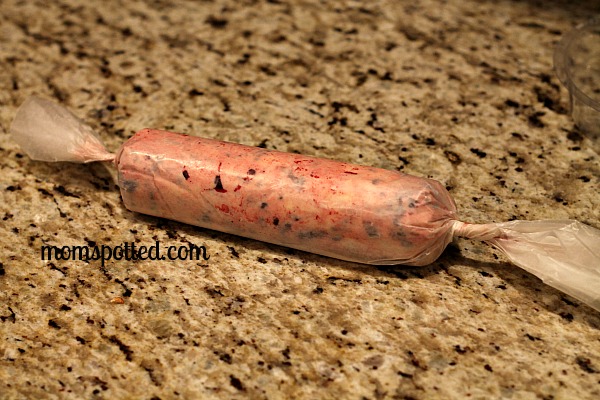 Cover with tin foil and mark. Freeze. (Can be frozen for up to one year)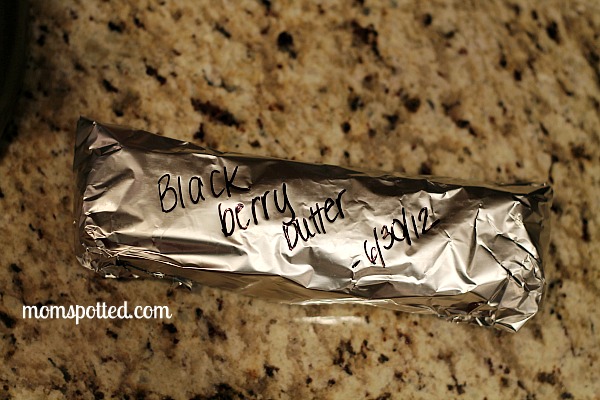 To thaw I just tossed mine in the fridge the night before. Then placed it in a bowl for easy access.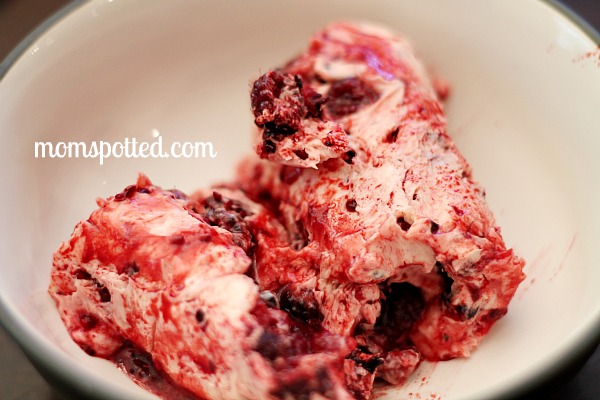 We then made strawberry and banana pancakes and used the berry butter.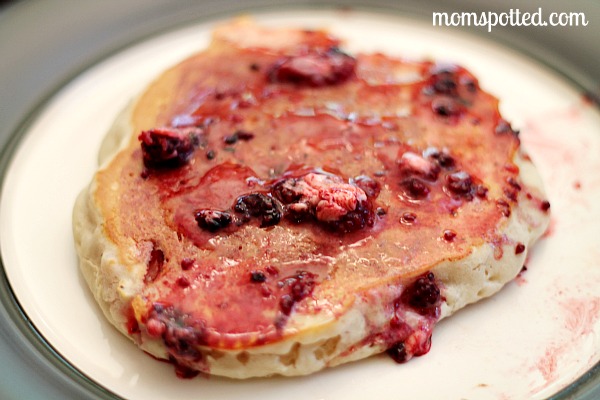 It was delicious and even I passed on the syrup this time around as the berry juice made it sweet enough!