Since I'm off in NYC right now representing the Contours brand I thought it would only be fitting to share a giveaway with all of you at home a great product from Kolcraft that I've had my eye on for a long time but is now just available in gender neutral colors for the first time!
The Kolcraft Baby Sit & Step 2-in-1 Activity Center is such a fun baby entertainer and I LOVE that one side of it is flat. I keep this in between my kitchen and dining room and it helps it fit right up against the counter and out of my way while I clean! Having Sawyer happy and playing while I clean is a huge bonus and I love having him alert and up in the room I'm in.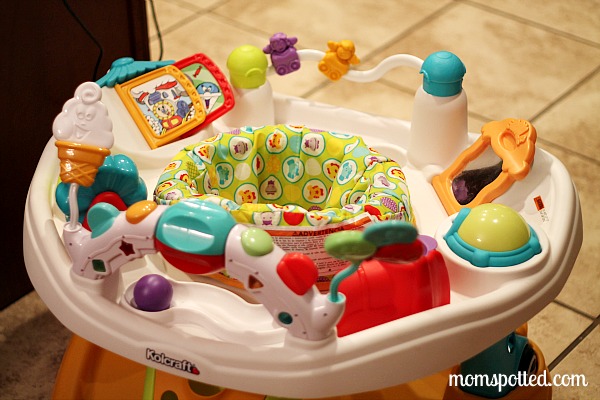 Description

The Baby Sit & Step® 2-in-1 activity center grows with your child from a stationary activity center (4 months to walking) to a walk-behind walker (9 months & up).
Features

Activity center rocks and spins
Toys and activities entertain and help develop motor skills
Electronic Discovery Center™ includes lights, music and whimsical sounds

Multi-position height adjustment for growing babies
Walker's wide stance and easy roll wheels makes learning to walk easy
Base locks for stationary play
Specifications
JPMA Certified
Requires 3 'AAA' batteries (not included)
Stationary activity center should NOT be used if the child weighs more than 30 lbs or is more than 30 inches tall or if child cannot support body weight with legs and sit up unassisted
The main toy bar lights up and plays music!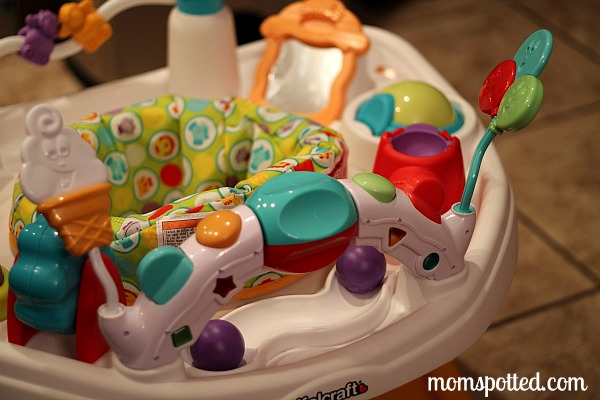 There are so many fun toys all the way around!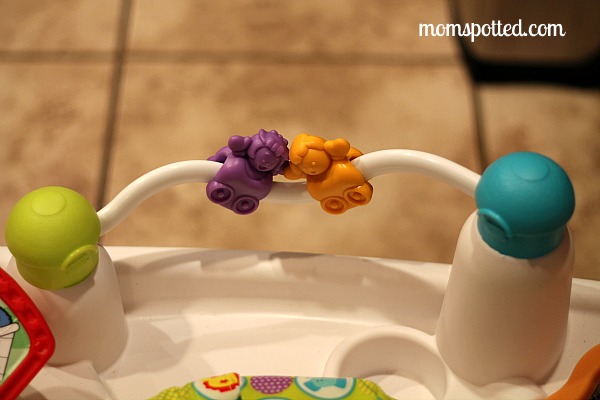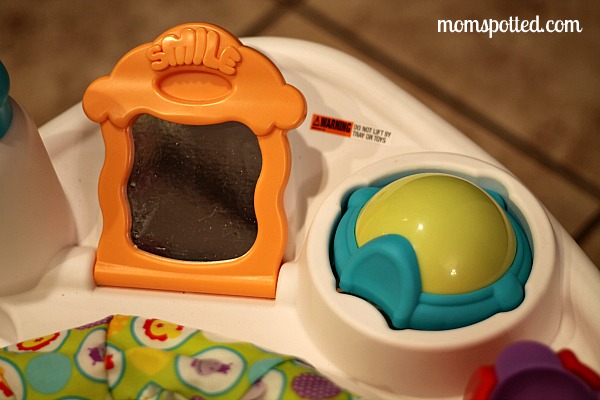 That little blue wheel is Sawyer's favorite right now!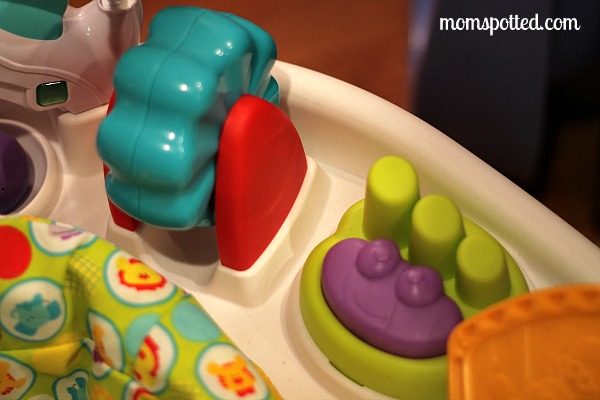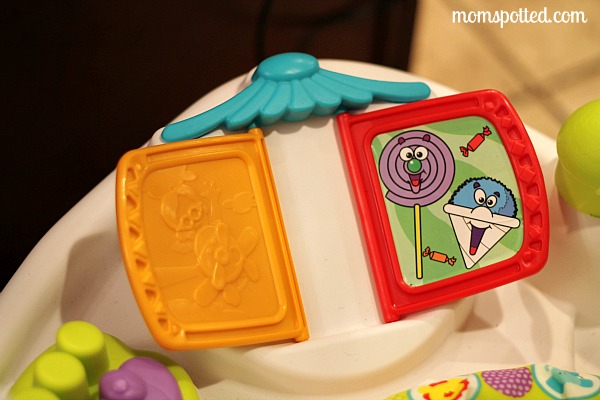 The seat fits him well and has padding. You also height adjust it in the back bottom. There is also additional support in the back to help baby stay straight up when they sit back. The sit also spins all the way around so they can reach all those cool toys.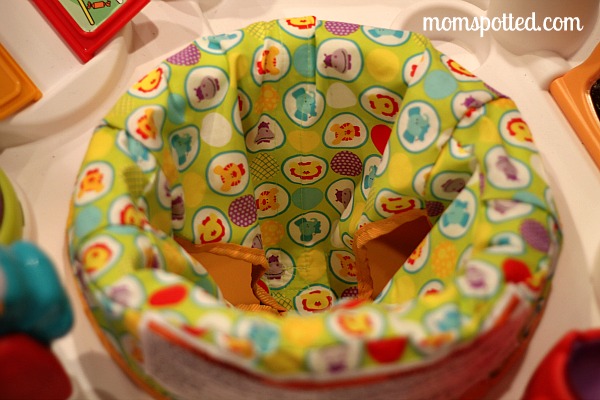 Sawyer just loves the Kolcraft Baby Sit & Step 2-in-1 Activity Center! He is still little and is just grasping at the fact this is one big toy. He loves the simplest parts of it so far. Spinning the blue wheel and flipping the book pages. When he manages to move something he lights up and is so proud of himself!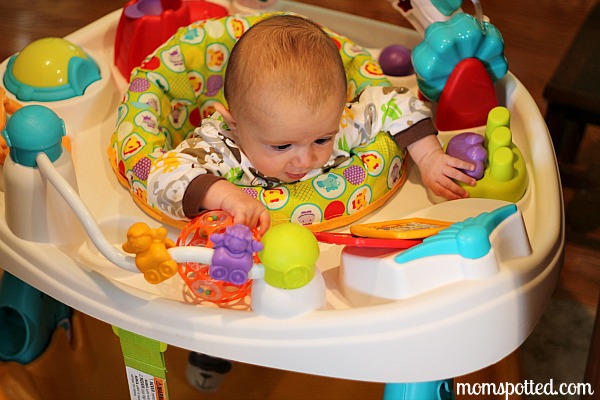 Then when Sawyer gets bigger we can remove the tray and yellow bottom…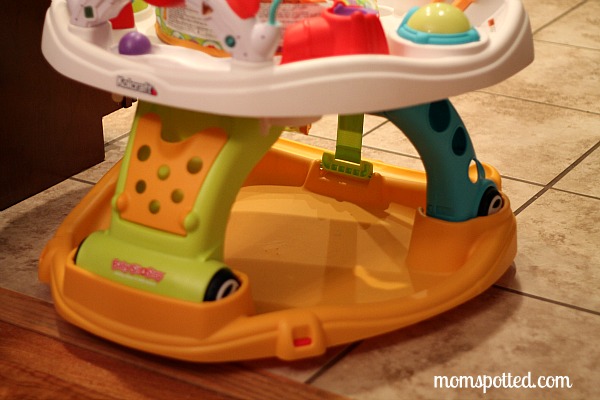 And it becomes an awesome walk behind toy! How cool (and money smart!) is that?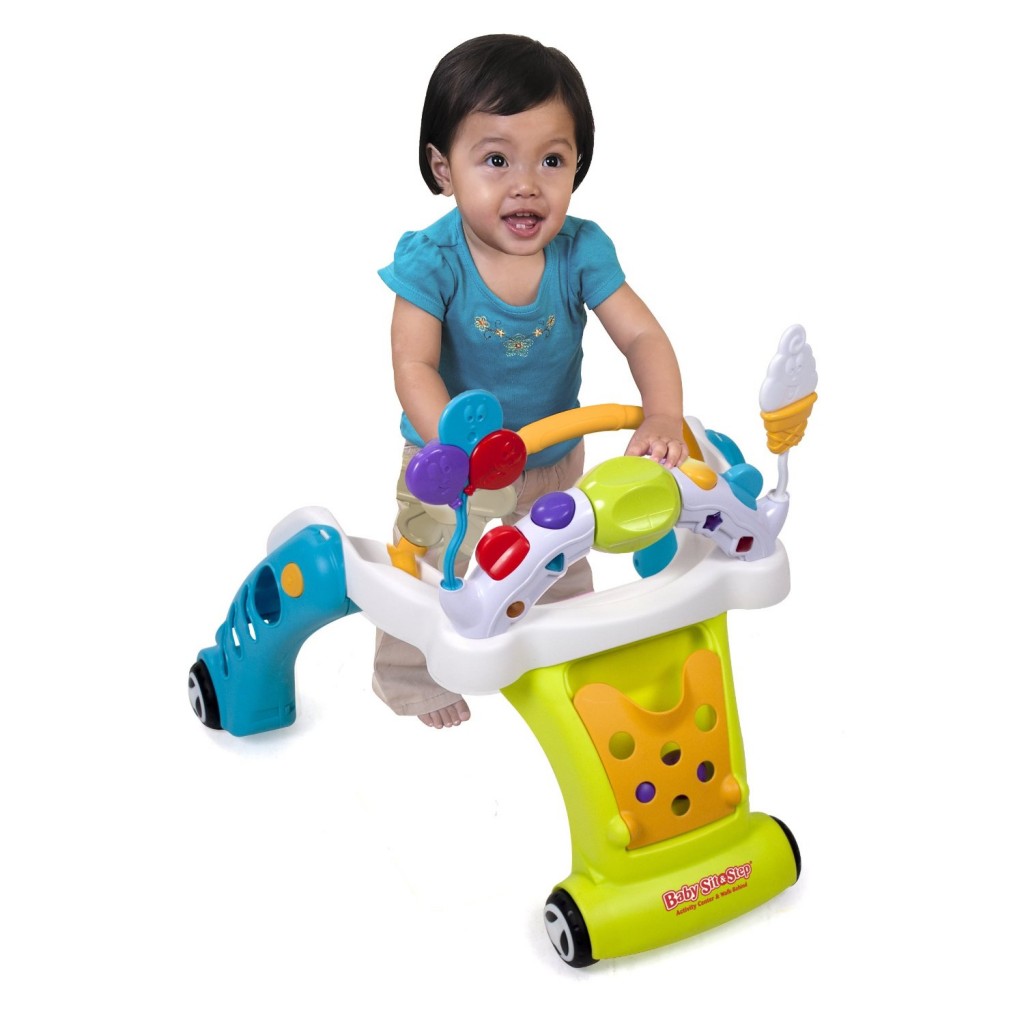 There's even a little basket in front!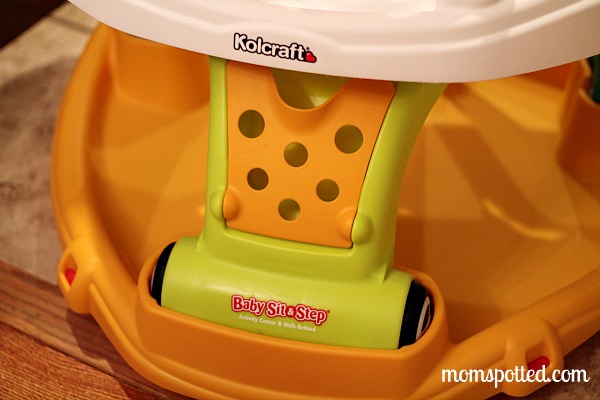 www.kolcraft.com
Mom Spotted Review Policy: I was provided with the featured item(s) at no cost by the manufacturer and/or its PR agency in order to test the products abilities and give my own personal opinions on it. The opinions I have given are mine and may differ from others but it was not influenced in any manner by monetary means.