Where oh where is the time going? I feel like he getting so big so fast! I just peeked through ALL the past Daily Dose of Sawyer posts and I can't believe how big he's getting and what an adorable little boy he has become. We are all so in ♥ with him!
My grandparents come up and spend about 8 weeks every summer with my Dad. We go up to my Dad's for dinner every Monday night so we see them often. I loved watching my kids get to spend more time with them this year. Sadly they are gone until next year now.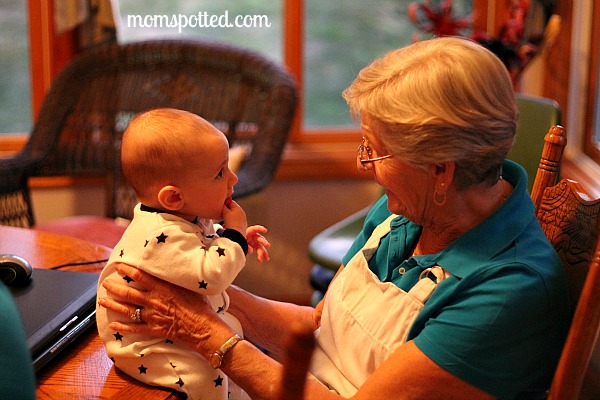 This month he learned how to roll!!! From belly to back!
It was kinda funny how it happened too. I was sitting in the living room one night and said to hubby that he doesn't like bring on his tummy but he's never going to learn how to roll. So I sat down on the living room floor with him and he immediately rolled over. We were in awe. Now hes also tolerating longer periods of time on his tummy and has rolled over a few more times.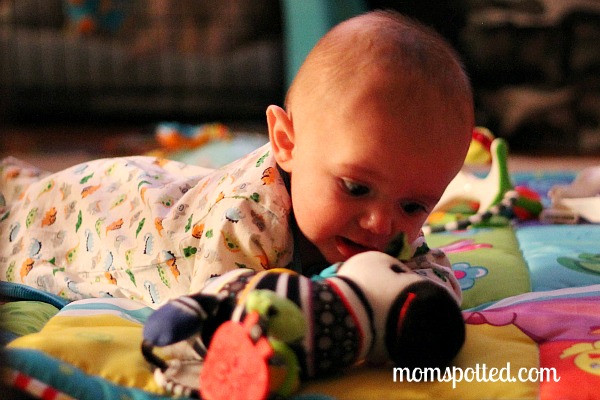 We started solids!
First Food: Sweet Potatoes
We did this kinda spur of the moment! We ran to the grocery store for cheese and grabbed a container of Gerber Organic Sweet Potatoes. I came home and feed them to him while the boys ate lunch. He loved it. I had planned on waiting till 6 months but he was so interested. He was reaching for ours. I'll be sharing more about this later.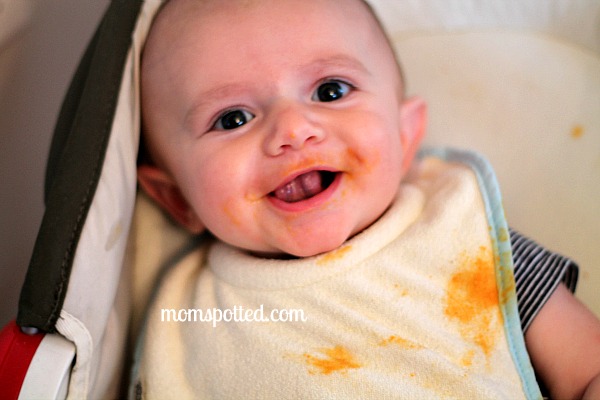 He is such a photogenic baby. His expressions just make me smile all the time.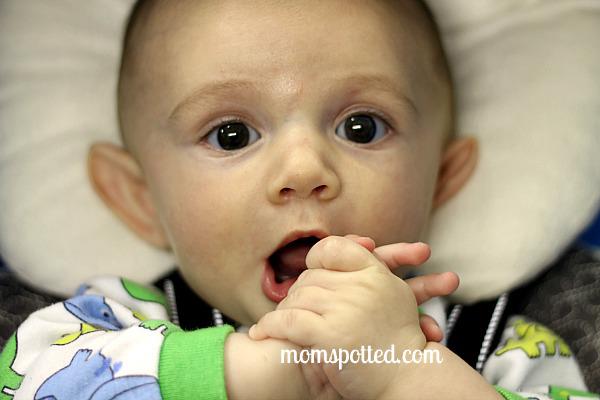 Plus, he's starting to play. Activity centers, rattles, and his hanging playmats are a delight to him!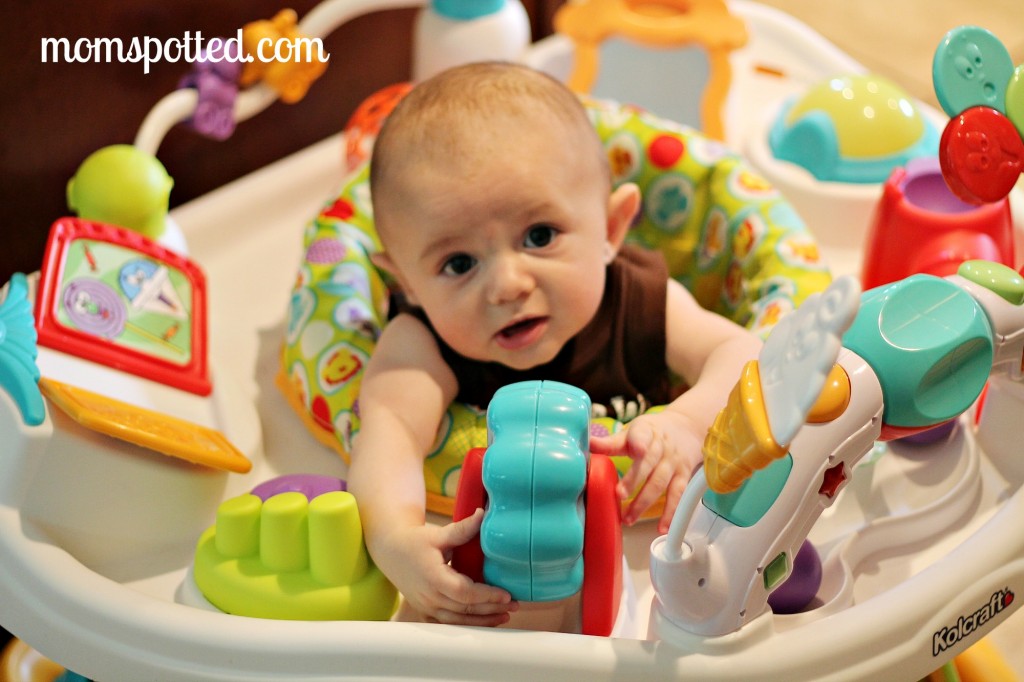 Sawyer had his first flight this month too! We went to Chicago to visit the wonderful people over at Kolcraft & Contours Baby. He did AMAZING. He slept from take off to landing both ways. Perfect baby!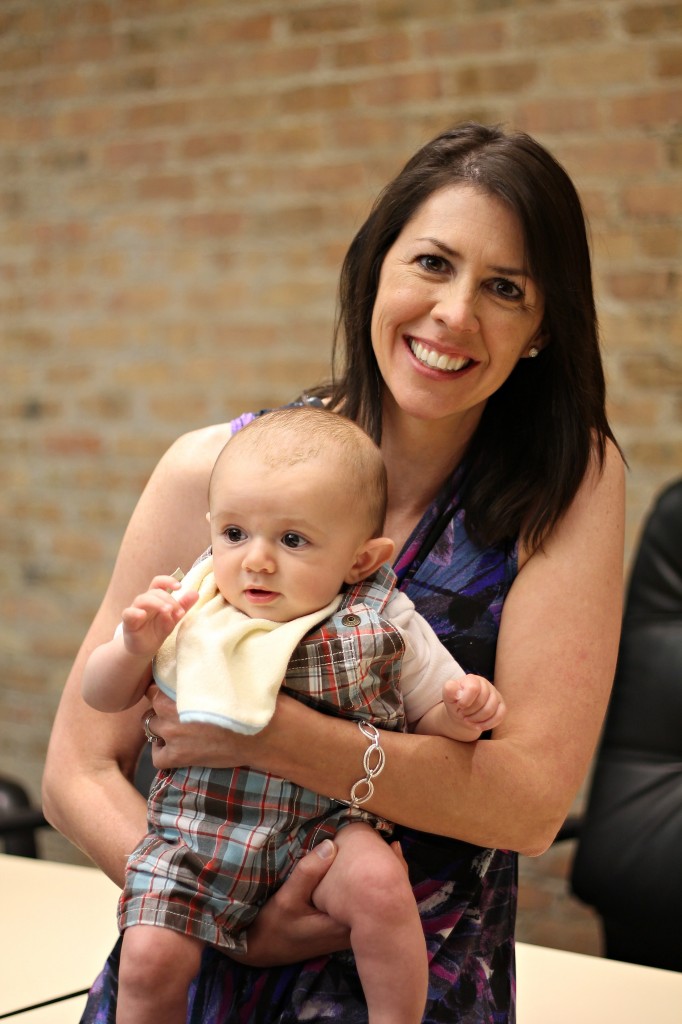 He even got to do a little sight seeing.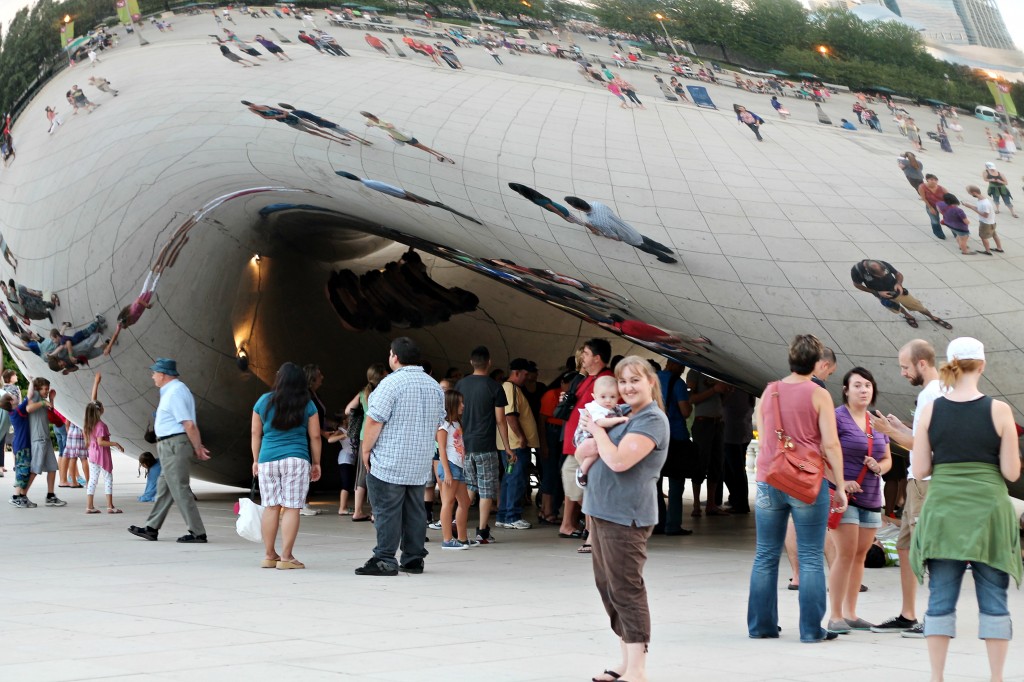 Then when we returned I had to leave for New York City for BlogHer- without him.
5 days, 4 nights
I thought I'd never made it. I may or may not have cried 5384793 times while I was away.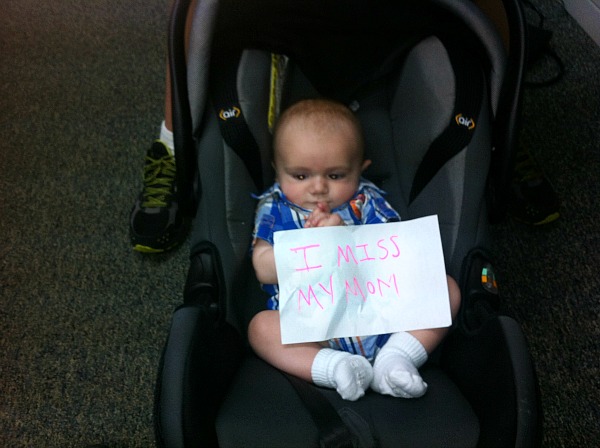 He was so happy to see me when I got back though!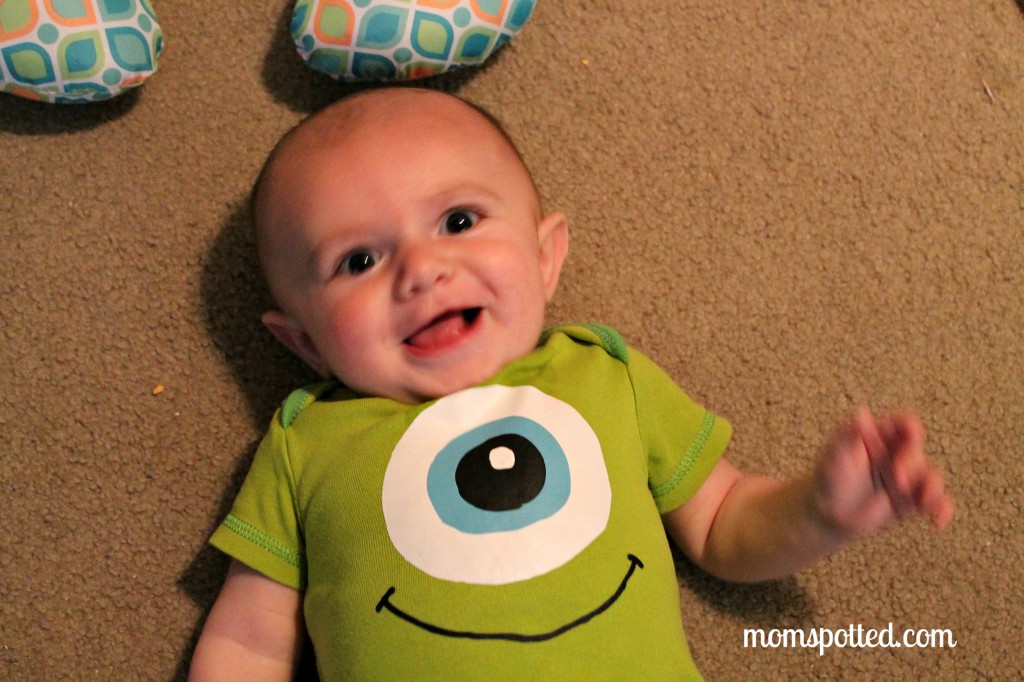 Aww he just gets cuter and cuter each day!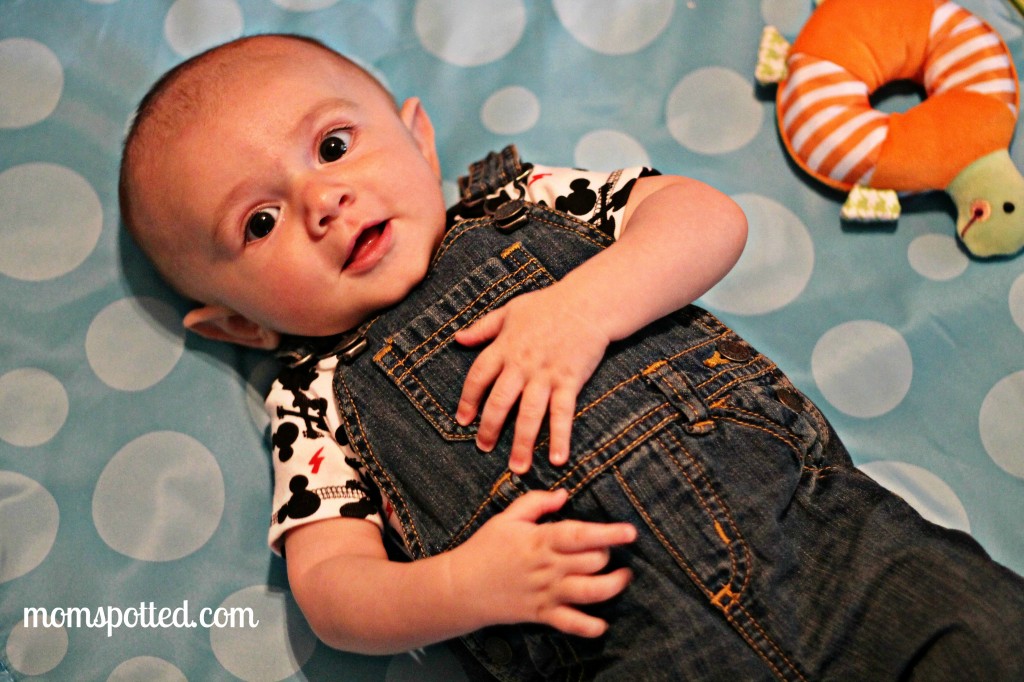 Until next month…