Are you like me and have 4358437534895433530 projects tucked away on Pinterest telling yourself that one day you'll do that? I keep seeing all the canvas prints project ideas where they turn their photos into canvas prints and said I wanna do that!!! Well, I finally did one! I was talking about it on facebook and you guys were all so interested I thought I'd share how I did it.
I went to Michael's Crafts and bought this pack of 8×10 canvases for pretty cheap. I plan on making a mural with all different sizes and have a few projects over the summer these will be handy in.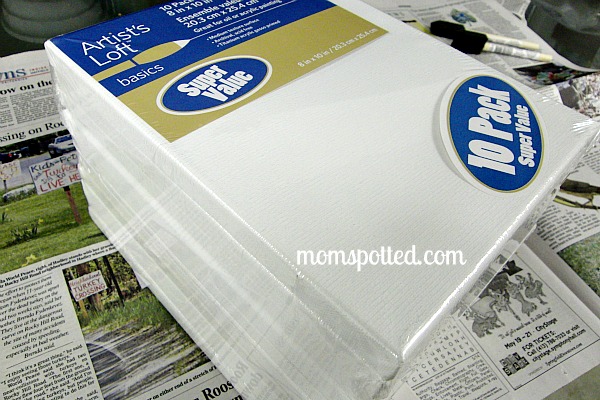 I also grabbed a small tube of black paint and a foam paint brush.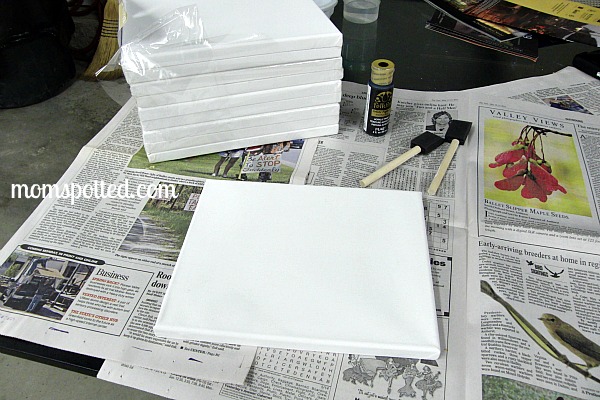 I forgot to get something to put paint in but just grabbed a lid the boys lost the container too.
Hubby insisted spray paint would do a better job and did one his way.
At first, he rested in on a can. He put mine on one too. Those rings did luckily come out.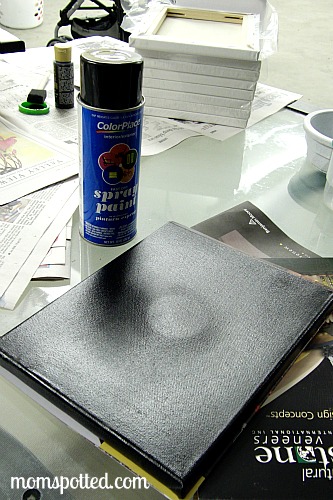 In the end, I finished this project with the one I did with the paint but they both worked. Gave each one a bit of a different edge. The spray paint kept the canvas texture better but make sure to get in the canvas corner folds.
Next, grab some Matte Mod Podge and use it as your glue to attach the photo to the canvas. Don't be skimpy.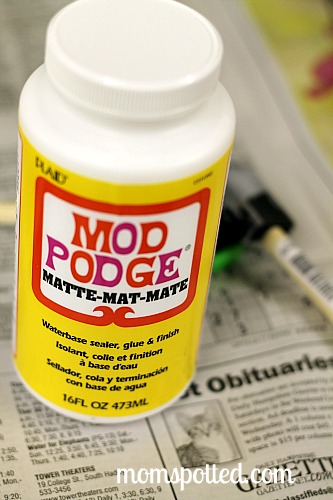 Here's where I changed the rules. It said to let fully dry but I was getting impatient so I just did this all at the same time. Coat the entire project over once you have it positioned where you want it.
 See mine below. I used a lot and it was white. It's okay. It will dry clear.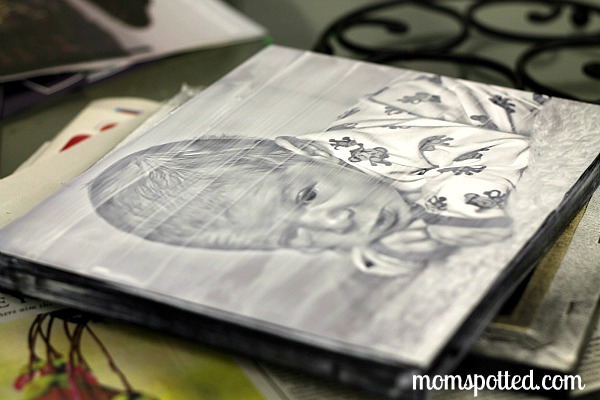 See 🙂 You can see the texture the mod podge left but the photo is all now one piece.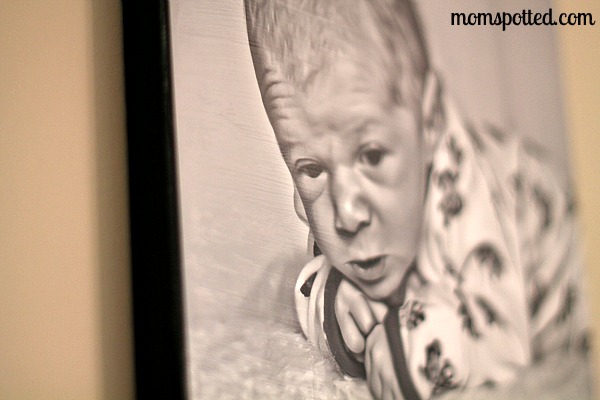 Then hang on the wall.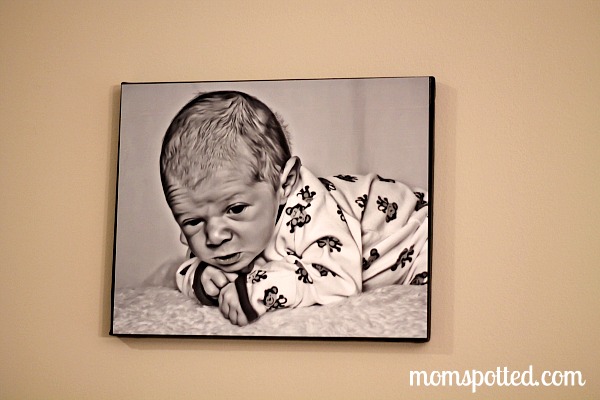 Doesn't it look great? You could do all 10 of these for $20! I can't wait to finish the rest of them. I just need to figure out what to make the big center photo at 16×20. Any ideas?
Materials Used:
8×10 Canvas
Mod Podge
8×10 Photo Printed,
I often use Shutterfly (Get FREE Prints just for signing up!)