Now that Sawyer is getting a little bigger we're starting to get out of the house a lot more. With the boys home this summer I'm going to want to be out and about more too so they aren't driving me crazy from boredom. Sometimes though making sure Sawyers feeding needs are met outside the home are hard.
I'm a breastfeeding mama so timing is everything. I  always need to park the car facing away from the public or find a dressing room I can use. I try to pump but it's not always possible. When I can though I'm left with cold or frozen formula and Sawyer refuses to take anything but warm milk. Thankfully Tommee Tippee is here to help.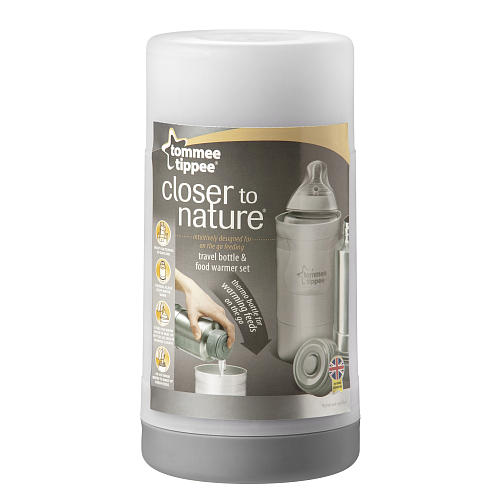 See, waiting or finding someone with hot water while out can sometimes be nearly impossible. On my birthday, we sat at Chili's and we waited almost 20 minutes to get our servers attention and bring us back some hot water. By then Sawyer was all out screaming and wouldn't you know his bottle wouldn't even fit in the cup they gave me. I wanted to cry myself.
Then I remembered being in Babies R Us and seeing their Travel Bottle & Food Warmer Set and wishing at that moment I had it. I honestly first thought how silly when I first saw it but really it has already come in so helpful in the short time I've had it. I wish I had invested in one sooner!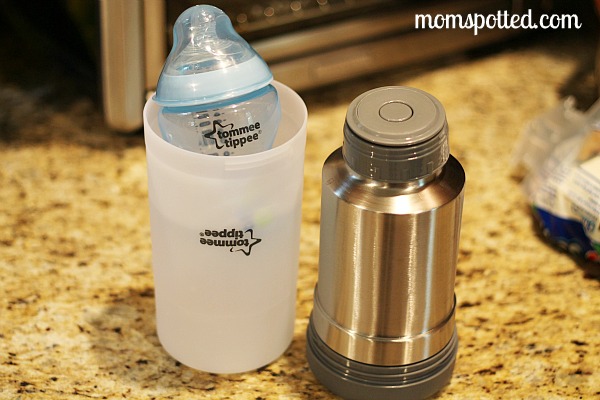 I also use the Tommee Tippee closer to nature feeding bottles. I, of course, had to buy the blue ones and I've been really happy with them. While Sawyer isn't a fan of taking the bottle and would prefer to nurse it's very helpful having a bottle he'll not only take but take while nursing. These bottles are shorter than most bottles but they are also fatter. This means they don't always fit in the cups you warm water in. Your bottles till fit nicely in the warmer. You really don't need as much water as I used for this photo as it was more for a visual.
No electricity needed! Great for travel or daycare
Thermal flask keeps water warm
Either use warm water to heat up bottles or jars in warming carafe or use warm water to make up fresh feeds
BPA and Phthalate free
Another great option being a breastfeeding mom is that frozen nursing bags will fit in it right out of the freezer. You can have it thawed and warmed properly in just minutes. This was a life saver this past weekend when we all went to a baseball game and there was no access to any hot water and all I had was a frozen bag of milk on me.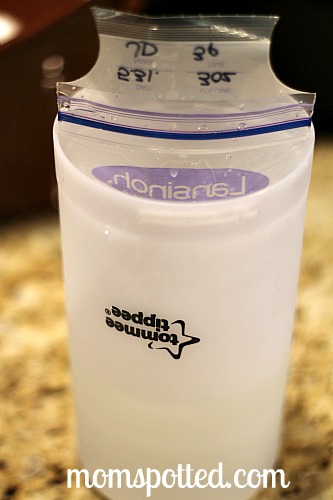 Tommee Tippee products are available at Babies R Us, Target, and Amazon.