Last Friday my mom took a half day at work so we could all visit the Easthampton, MA Bear Fest. It's the 2nd year for this fun event and it's so much fun to walk around town and check out the bears with the kids together! There are 40 in total so we didn't get to them all but we will go back and finish them all soon!
 The Easthampton Bear Fest is a public art project in which 40 life-size fiberglass bears are creatively transformed by locally- and nationally-known artists and will be highly visible throughout the downtown area of Easthampton from June to September. The 2009 Easthampton Bear Fest brought thousands of visitors to Easthampton and raised over $60,000 for artists, art education and art organizations.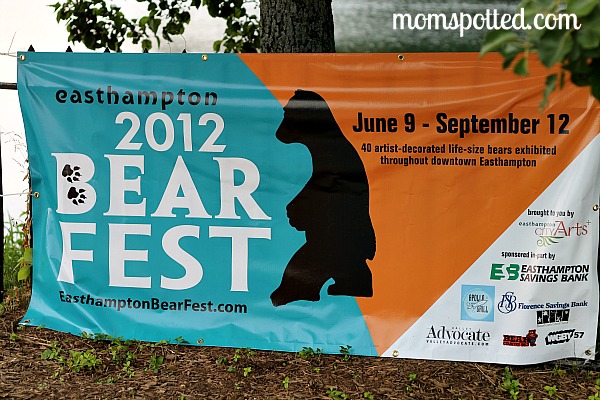 Here are some of the fun bears that are featured that we stopped to see. Each bear has its own story and each story is shared when you visit each bear on a plaque. You can also find out who made each bear on the plaque. For more information you can check out the website linked above.
Here are some photos with my boys with some of the bears we visited. Don't you just love how pretty and colorful they all are? Which one is your favorite?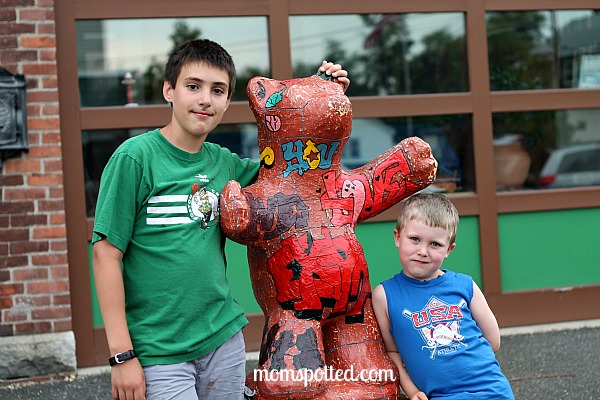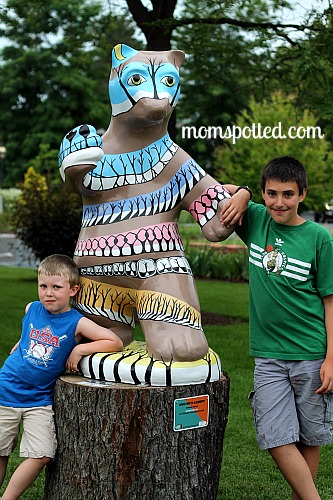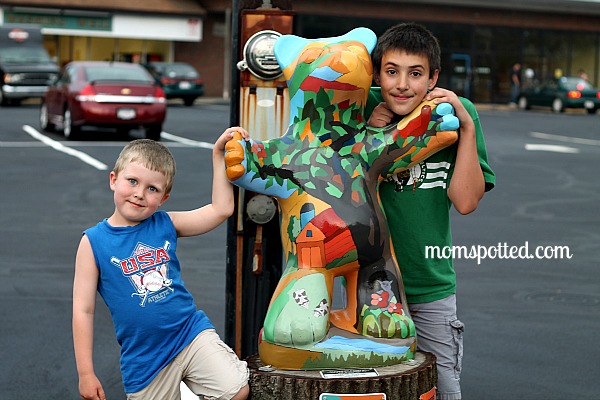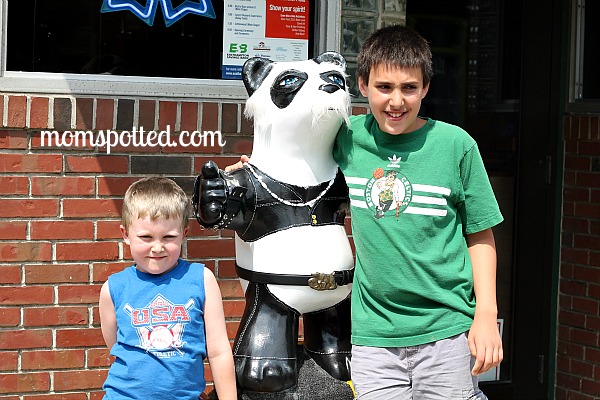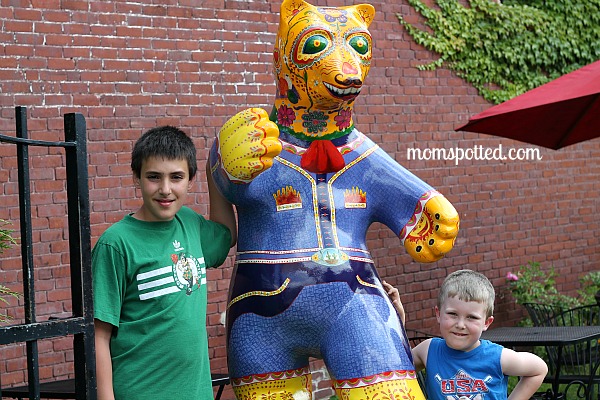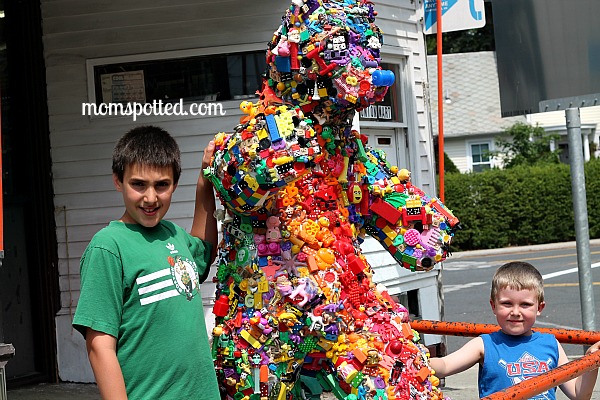 The boys just loved this hay bear that sat for the town to see down by the intersection by the Farmer's Market.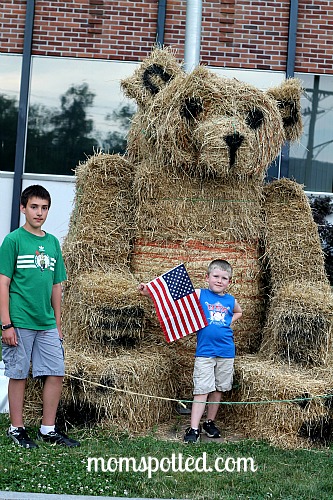 We all agreed this one was just plain CREEPY. We weren't sure if it was supposed to be but we still thought so.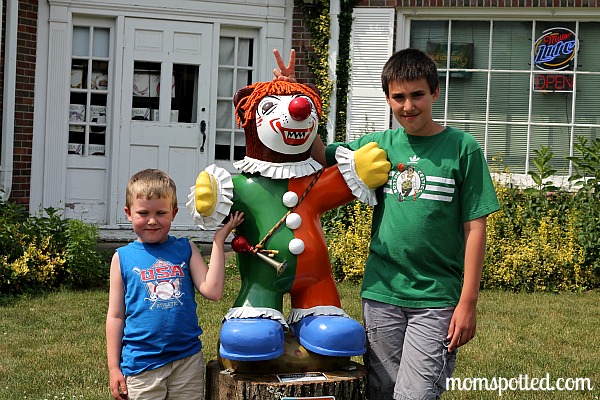 Of course we had to stop and get ice cream from the best ice cream place ever- Mt. Tom's! If you decide to eat there make sure to try their jimmies- they make them themselves and they are delicious. If you aren't from new England you might call them chocolate sprinkles.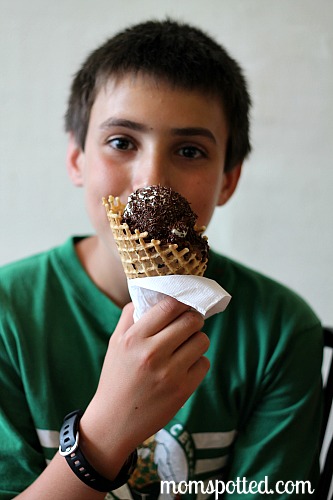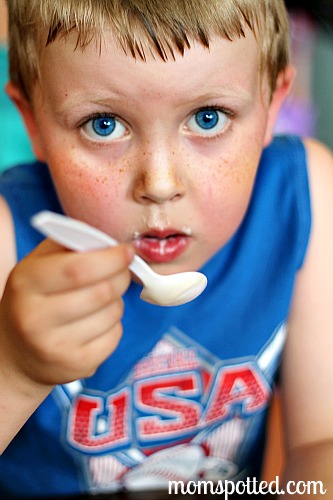 Sawyer just hung out like the good little baby that he is!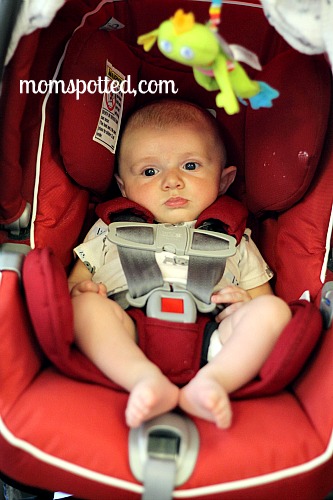 What a great day with Grandma Jessie!