Time is flying by faster then I can catch it. As a mom already I knew my baby would grow super fast in front of me as it still seems like yesterday that Johnny was my baby and here he is an amazing 11 year old but I can't believe I blinked and Sawyer is already 2 months old. Of course I had to celebrate with a mini photo shoot done by me. How I wish I splurged on a good camera when my other boys were smaller. It makes me sad I have such amazing photos of him and not of them. It breaks my heart when Johnny wants to see his baby photos and because of the fire I only have 2-3 pictures and they aren't even great ones.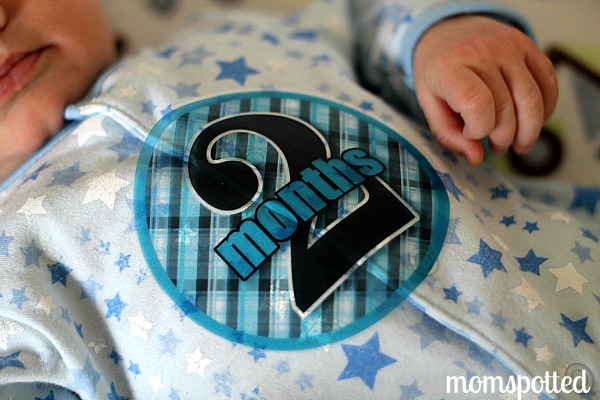 Sawyer Two Month Facts:
Head: 15.o
Height: 22.60″
Weight: 10lbs 10oz
30 % for height
14 % for weight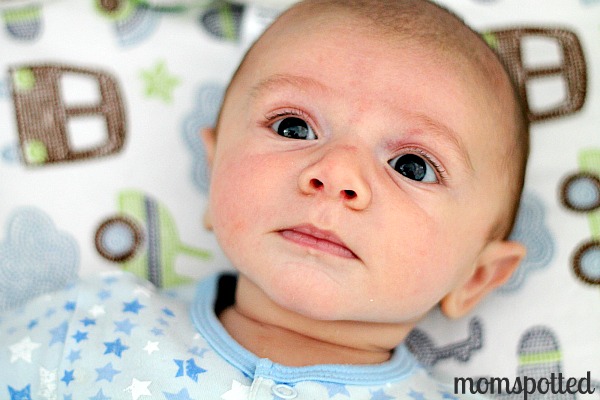 They told us they made an error on his head circumference last visit so I'm not sure how much that really grew. He's clearly gaining weight nicely and while he's still on the small side from our rough start we're definitely catching back up nice and fast. He's nursing well now. His reflux meds have made a big difference. I'm so glad I stuck through with breastfeeding it's only getting easier and easier. I still won't nurse in public but I'm even starting to get the pump and tote strategy down making it easier to get out and do things.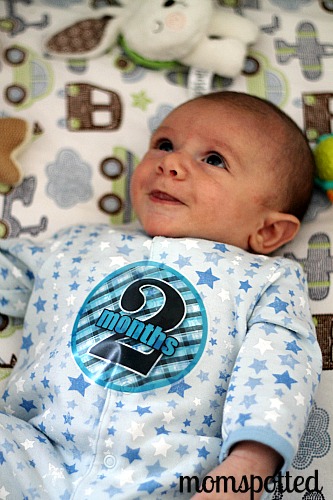 Sleeping is getting a tad better. He's waking up on average 2-3 times per night. He nurses and goes right back to sleep. He's still sleeping in his Fisher-Price Newborn sleeper right next to my bed. He naps nicely throughout the day but is definitely alert much more often. He LOVES playing with his playmat. It will actually entertain him at times for a good twenty minutes. We have two now but the Baby Einstein playmat is the one he loves best as it has flashing lights and music.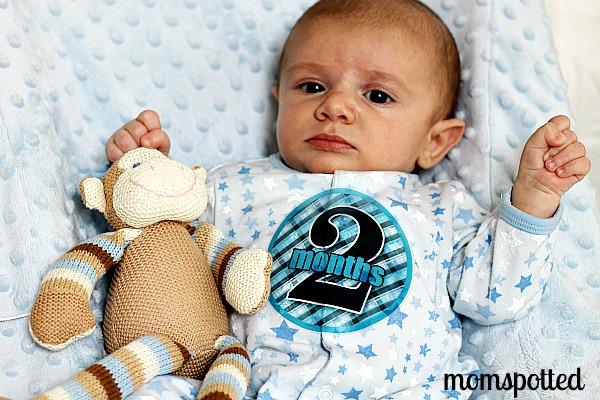 We didn't have a single sick visit or weight check this month which is wonderful news. He still has a little bit of goop coming out of his right eye from the blocked duct but we aren't putting ointment on it anymore. His reflux is under control and the spitting up in minimal. He does cry at the end of his feedings and the Dr. thinks his stomach is just sensitive and when it expands from being full hurts him.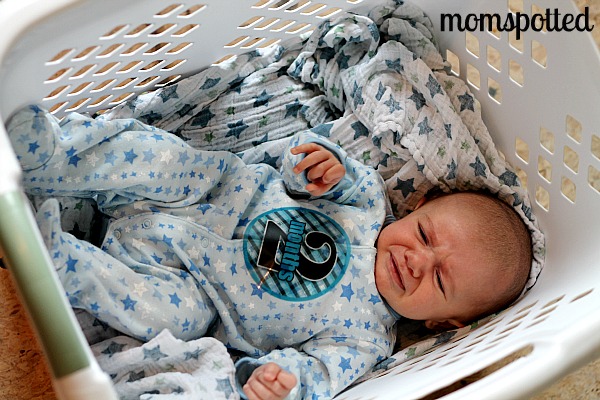 Here are this months milestone photos. As you can see I likely picked the wrong kind of laundry hamper. He clearly wasn't fond of being placed in it. From the looks of it you'd think he grew a foot but really it was just an inch. He looks about the same with the Nap Nanny and the Monkey you can't really tell because I angled it differently. I hadn't planned on using it every month but I figured why not?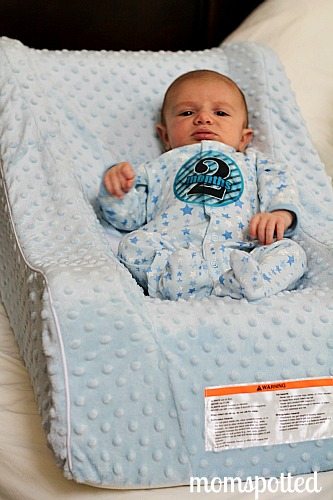 Side Notes:
This month we packed away the NB clothing and finished off the NB diapers. He fits well in the size 1 diapers and we are using both Huggies and Pampers as I bought them while  preggers. He is wearing 0-3 months and now at present day we are just barely fitting into them. He had spent the last two weeks too small for the 0-3 but too big for the NB ones.
He is finally smiling for us all the time. He LOVES to be sung too and his favorites are Twinkle Twinkle Little Star and The Itsy Bisty Spider.  If you talk softly really close to him and pause he'll "talk" back. It's really cute!