It seemed like forever for Sawyer's belly button cord to fall out. Well, the entire cord piece anyways because it half fell out and the Dr. told us we had to wait for the rest of it to fall out. Well, that finally happened Saturday night. Sunday morning was a bit crazy but I was so excited to finally give him a bath that I made sure to fit it in.
Sawyer on the other hand didn't want to be interrupted from his morning nap and slept through the ENTIRE thing.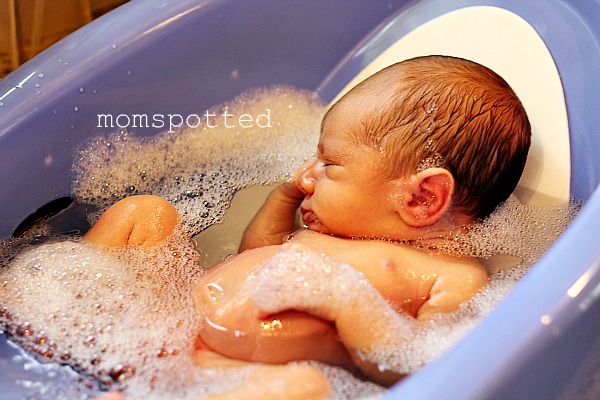 There was a moment he cracked his eyes to see what was going on but grabbed his fingers and went back to sleep.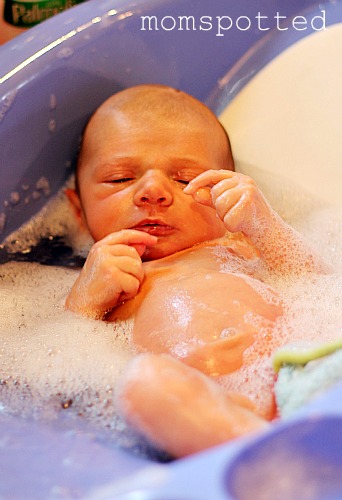 He loved the water. He was so calm and at peace while in it. I honestly didn't know what to do as my other boys screamed bloody murder during their baths. Sawyer just loved it.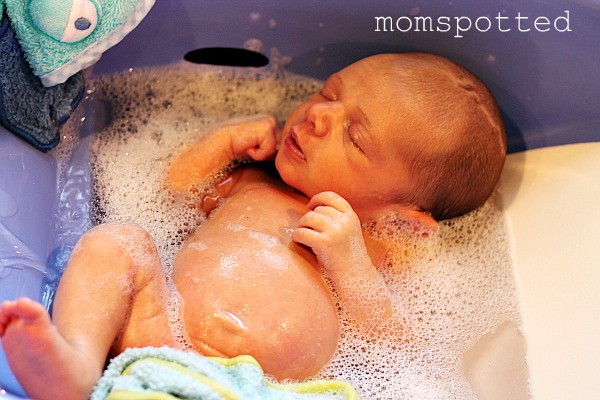 He did start fussing once I took him out and he knew getting dressed was next.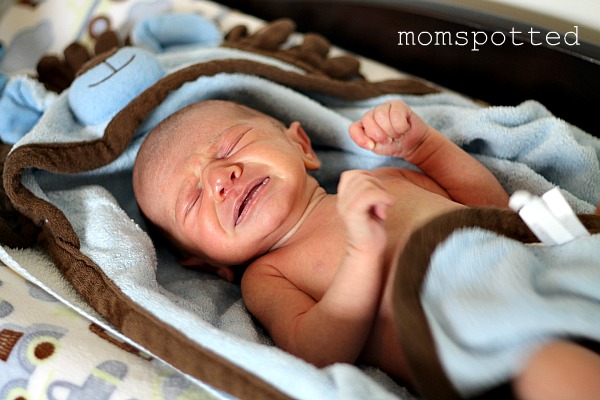 It was mild as the clothing hadn't come out yet.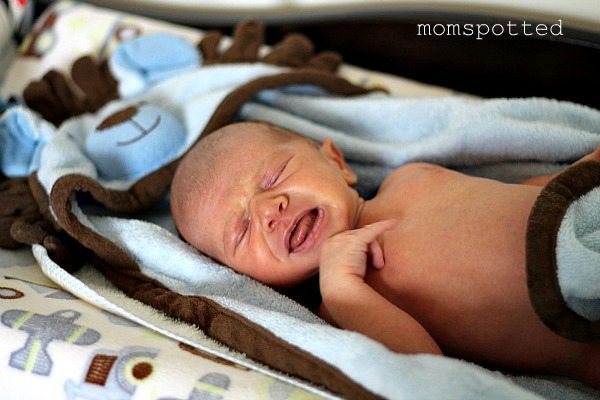 Getting dressed and diaper changing is another story though. That is the one thing that seems to set him off every time.