Picking out a mattress for baby sounds easy but in reality it's anything but. If you haven't done any research or have any previous knowledge they almost all seem the same when looking at them all. I know with my oldest we compared them by price and not quality and honestly what a horrible way to pick something so important.
This time around I knew I wanted the best for my baby and that didn't just mean in support but in materials as well. I knew I wanted an organic option. When I saw that Sealy had options that would work for us and a name I trusted I knew it would be perfect! I received the Sealy® Nature Couture™ Healthy Grow™ 2-Stage Infant-Toddler Crib Mattress & Sealy ® Naturals-Cotton Crib Mattress Pad and I knew it would be perfect for our needs!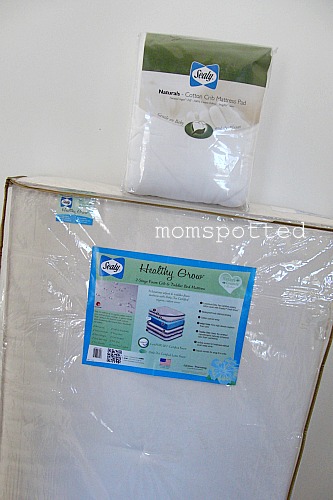 The Sealy Nature Couture Healthy Grow 2-Stage Foam crib mattress combines some of nature's best sleeping materials with firm soybean foam, comfortable latex foam and an exquisite organic cotton cover with eco-friendly waterproofing.
Features
More natural surface closest to baby with a durable woven organic cotton cover is soft and breathable
Enhanced with eco-friendly Crypton Clean Sleep to help keep your baby's organic cotton mattress cover feeling natural and protected from leaky diapers and soiling
Exclusive Crypton Clean Sleep also keeps the organic cotton cover easy-clean without the use of plastic coatings like PVC or food-grade polyethylene
Stains wipe away and liquids don't seep through to help prevent mold growth
Infant side features a strong high-density foam-core that is enhanced with soybeans offers an extra-firm and durable sleeping environment that infants need
High-density foam is CertiPUR-US® certified for durability, air quality, and chemical content
GREENGUARD® Children & Schools Certified: This entire mattress is GREENGUARD® Children & Schools certified for indoor air quality and low chemical emissions to help create a healthier sleeping environment for your baby
Lightweight 2-stage option weighs only 13 pounds
Toddler side offers a softness for comfortable sleep with a thick Oeko-Tex® certified hypoallergenic latex foam layer from some of nature's best materials, internationally tested for safe use with infants
Latex foam is a premium foam that doesn't contain any allergy-producing proteins and is safe to the touch
Tear-resistant waterproof lock-stitched binding doesn't absorb liquids and odors like untreated cotton binding does
A cotton-based wrap encircles mattress core for comfort and protection
Airflow pocket keeps mattress fresh without the use of small metal vents
Square corners for snug fit in cribs
Proudly made in the USA
Lifetime warranty on workmanship and materials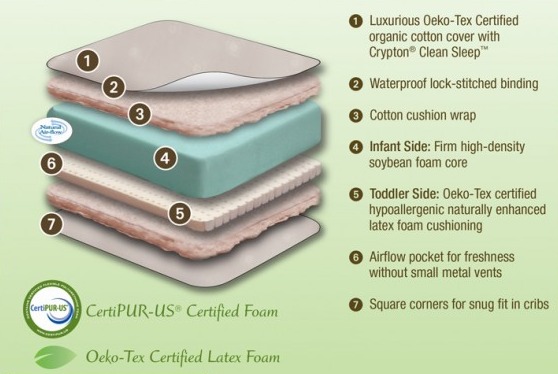 We've all been there. We wake up and we're all excited because we realize our baby finally slept through the night and then we lift them up and realize they soaked the bed. Or a toddler that pulled off their pull up in the middle of the night just to soak the bed by morning. When you strip the bed you realize it went right through everything and soaked into the mattress. Luckily with the Sealy® Nature Couture™ Healthy Grow™ 2-Stage Infant-Toddler Crib Mattress is enhanced with eco-friendly Crypton Clean Sleep!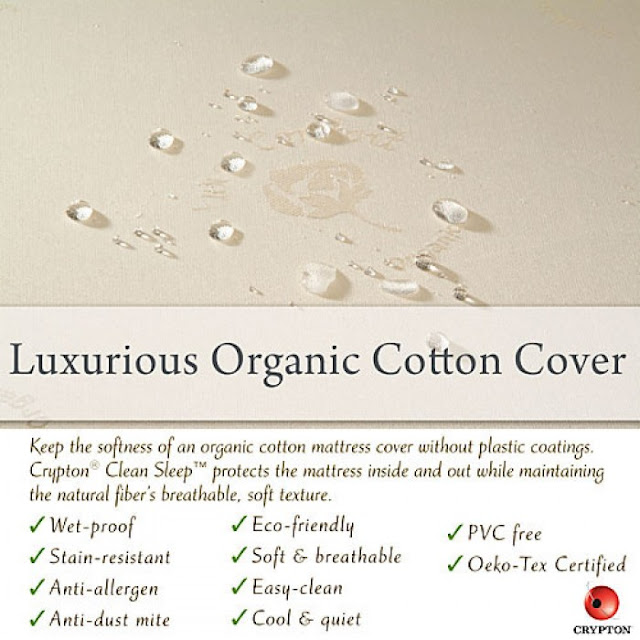 I also love how snug it fit the crib. As you can see below in our crib the mattress fits right into the sides even right into the corners. There's no chance of baby's arms, egs, or worse head getting stuck in the corners. It also help be ensuring I'm not searching around for binky's in the middle of the night half blind too.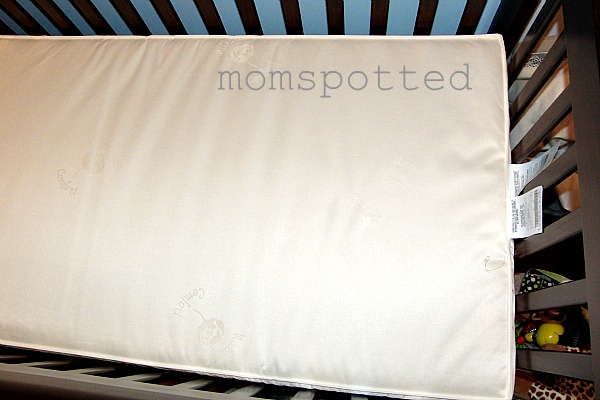 I also placed the Sealy ® Naturals-Cotton Crib Mattress Pad over the mattress for a little bit of added comfort.
Give baby plush comfort from natural cotton and corn fibers with the innovative Sealy® Naturals-Cotton Crib Mattress Pad. Quilted cotton top is super absorbent and corn fiber cushioning whisks moisture away from baby to keep him cool and dry. Made in the USA.
Features
An innovative mattress pad made of 100% cotton and 100% Ingeo fiber fill- a sustainable material made from corn
100% cotton top and bottom provides superior feel and absorbency
100% Ingeo fill provides natural comfort
Ingeo is a renewable resource and environmentally friendly material made from corn
300 thread count and thread-stitched quilting for lasting durability
SnugFit deep pocketed spandex blend skirt prevents sliding and shifting
Preshrunk pad, strengthened and cleaned for lasting use without additional dyes
Hypoallergenic
Machine washable and dryer friendly
Fits standard crib mattresses and toddler beds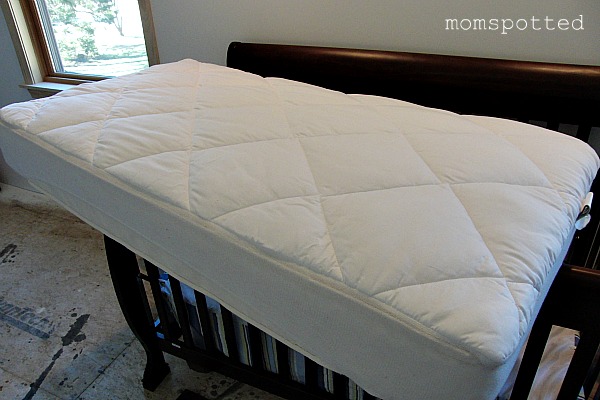 You can purchase the Sealy® Nature Couture™ Healthy Grow™ 2-Stage Infant-Toddler Crib Mattress for $319.99 and the Sealy ® Naturals-Cotton Crib Mattress Pad for $34.99.

Remember to stay tuned! As a Kolcraft Mom you'll always be sure to hear all the latest and greatest news they have! I'll also be able to bring you amazing contests like the current one I'm running for the Contours® Options® LT Tandem Stroller so make sure to enter!
Mom Spotted Review Policy: I was provided with the featured item(s) at no cost by the manufacturer and/or its PR agency in order to test the products abilities and give my own personal opinions on it. The opinions I have given are mine and may differ from others but it was not influenced in any manner by monetary means.