I've been talking about how my Husband gave me a Valentine's gift this year better then any other on facebook.
He got me a carpenter! Last week the carpenter spent two days here and he'll be back for two more. One of his projects was framing the windows in Sawyer's room. His room is actually our unfinished bathroom and there was exposed insulation that needed to be taken care of.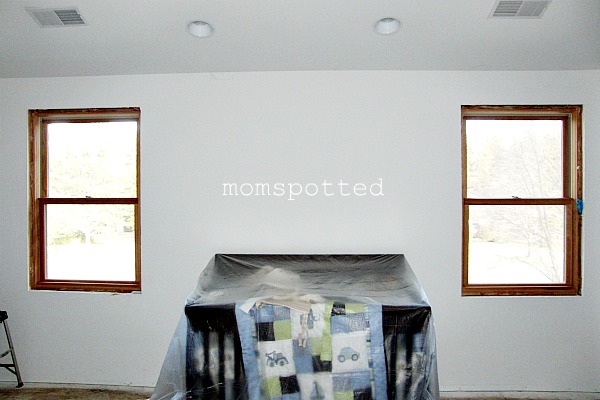 Of course I didn't realize any of this until his room was about 60% done. So I had to basically empty it all out and cover the pieces of furniture in large pieces of plastic. I rewashed the bedding and other things that I left in there.
I requested that it be the first thing he got done so that I knew I could get it done over the weekend. I spent the ENTIRE day Sunday in there. I am SO happy with how it turned out. Looks funny to see light wood but it will likely be removed when we convert it back to a bathroom so we didn't take the time to stain it.
Stay tuned for the FULL REVEAL Thursday or Friday!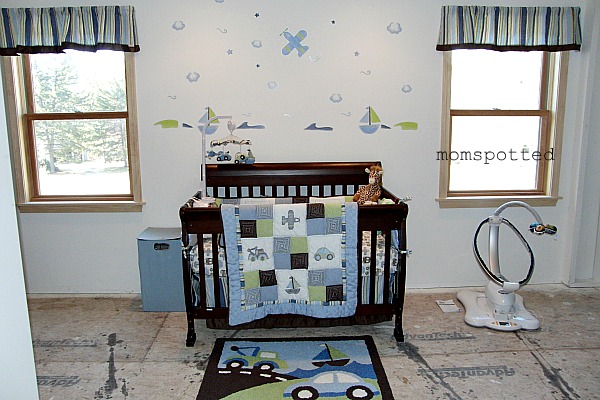 ONLY Wordless/Wordful related posts should be linked here. No giveaways or other posts. It must link directly to your WW post not you main page.
Any links not going directly to a WW post will be deleted.
Mister Linky's Magical Widgets — Easy-Linky widget will appear right here!
This preview will disappear when the widget is displayed on your site.
For best results, use HTML mode to edit this section of the post.