I have to be honest that this is a concept that is completely foreign to me. The idea of a push present when I had Johnny back in 2000 the idea of a push present was unheard of. To my knowledge I didn't hear anything about them in 2006 when I had Gavin either. Lately though it's all I'm hearing about. I've even had a few people ask me what I'm asking for as a push present on my facebook page.
What is a Push Present?
From Wikipedia, the free encyclopedia:
A push present (also known as a "push gift" or "baby bauble") is a present a new father gives a new mother when she gives birth to their child. In practice the present may be given before or after the birth, or even in the delivery room. The giving of push presents has supposedly grown in the United States in recent years.
I don't know I just can't wrap my head around the idea of getting a gift just for having a baby by the baby's father is ridiculous to me. Isn't a beautiful, healthy baby gift enough?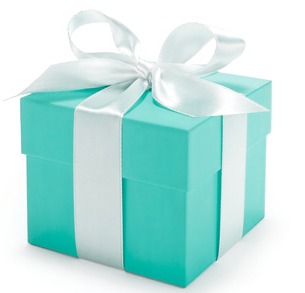 Why do we need additional gifts? The gifts I'm reading about aren't small gifts either! They are talking Tiffany diamonds, tropical vacations, and lavish expensive gifts. Are we really about materializing even the most precious of life's real gifts?
Am I the only one who feels this way?
If you received a push present why did you feel it was needed?