Wings. Johnny LOVES wings.
He's been begging me to make him wings since Super Bowl. I had promised him I would and then the whole Puppy came into play and we got side tracked. By the time I remembered I bought all the stuff the chicken was a week past its date.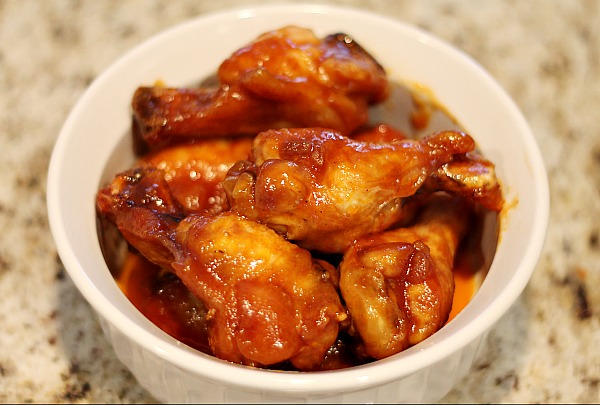 I finally got around to buying new chicken and we gave it a go. Add about 1-2 inches of canola oil to your skillet and begin to heat. I didn't want to cook all my chicken separately so I used my large 12 inch skillet. If you don't have a nice big one you should invest in one. I LOVE mine and use it regularly. Mine is a Pampered Chef 12″ Skillet and has been worth every penny!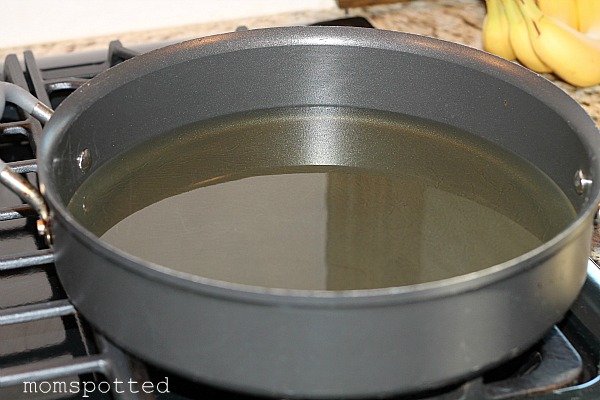 Take your wing drumettes and rinse under water in strainer.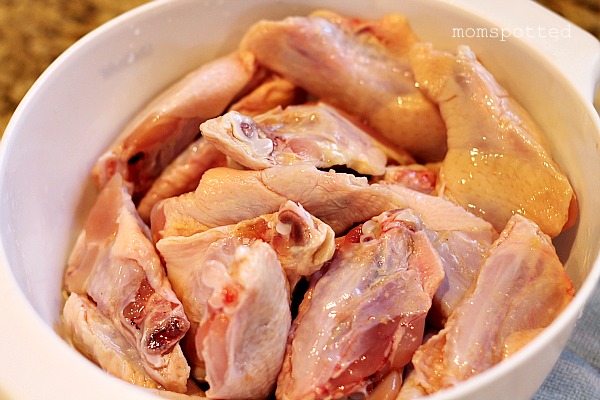 When the oil is hot add your drumettes. My biggest pet peeve cooking with oil is the splattering mess it leaves. I invested in this Splatter Screen a few years ago and it was a good investment!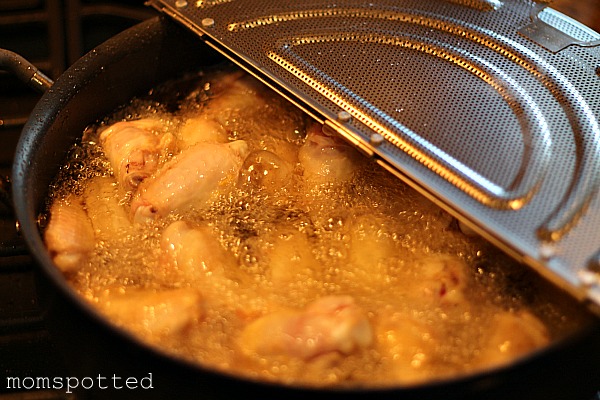 Let your wing cook for about 20-25 minutes in the oil. My splatter screen will save my stove during this time…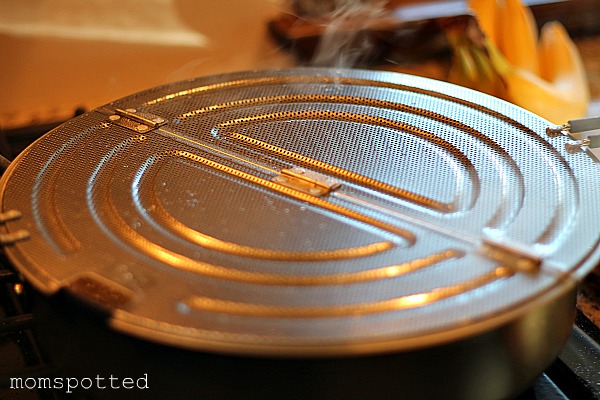 While those are cooking take 2 sticks of butter and melt over medium heat.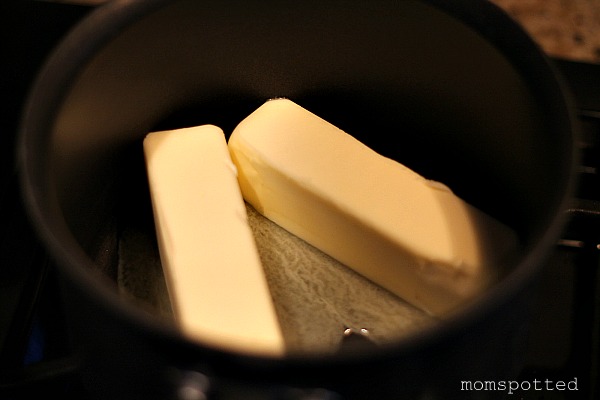 I actually planned on following a recipe when I started these and suddenly realized I had none of the other ingredients. Gulp. So I went into my pantry and pulled out what I thought would work. This is the small 5oz RedHot.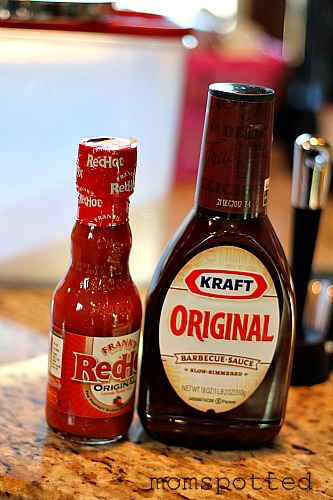 Dumped the bottle of RedHot and half the bottle of BBQ sauce and stirred until well blended.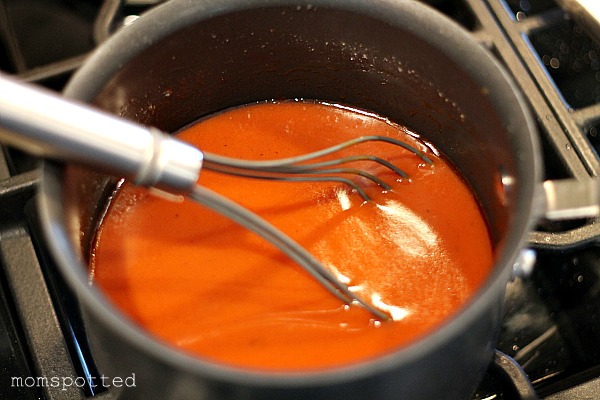 The wings will be a nice golden brown color once done.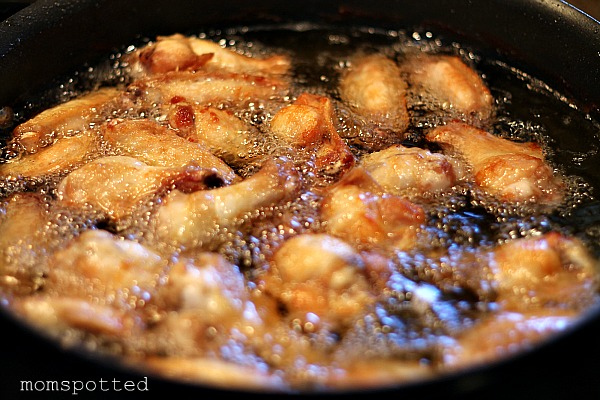 lay them out of a layer of paper towels to drain the grease.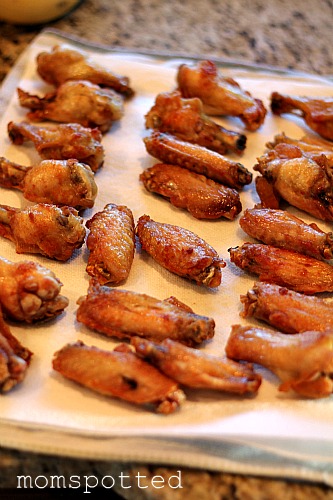 Then pour the mixture into a mixing bowl. Add the wings and mix well.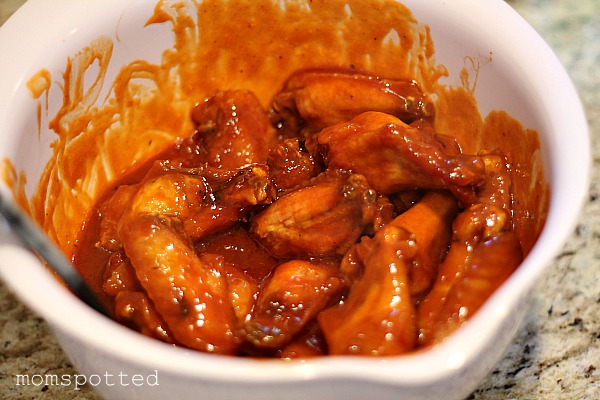 You're left with finger licking good wings. Literally.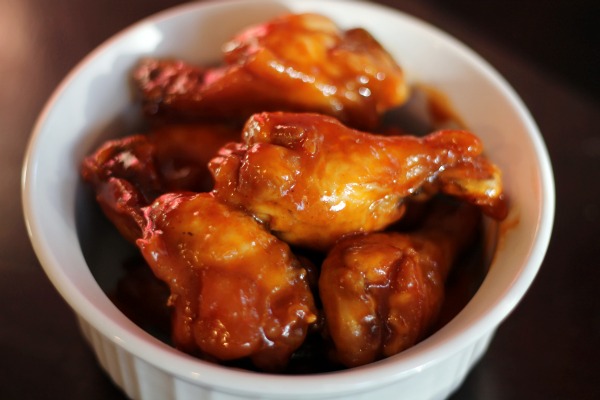 Things wings are a little on the hot side. Not Oh Em Gee hot but hot enough to give you a heads up in case hot isn't your style. Johnny said they were some of the best wings he's ever had. He loves wings so that made my day.