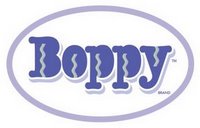 Boppy, I'm sure you've heard of them, right? It's a brand I've used for all my kids. They started out with the infant pillow and it was a huge life saver! It's more then 10 years later and once again Boppy is getting me through. This time around though they are SO much more then just a single pillow.
Last time I worked with The Boppy Company was during my annual Baby Event and I showcased the Total Body Pillow. I knew back then I'd love this pillow but what I didn't know was how much! As you can see this pillow at 7 months pregnant is fluffy as can be. I've been using it for about 5 months and I couldn't imagine not having it. The cover is washable and the fold in the middle is actually helpful. I twist and turn while I sleep and I swear the fold has been a saver point for the pillow while I twist it unknowingly.
I also received the Boppy Bare Naked Pillow last year and it came with this cute slipcover. I wasn't pregnant yet and still in fertility treatments. I wanted to make sure I had a pattern that would work with either sex and this one was perfect.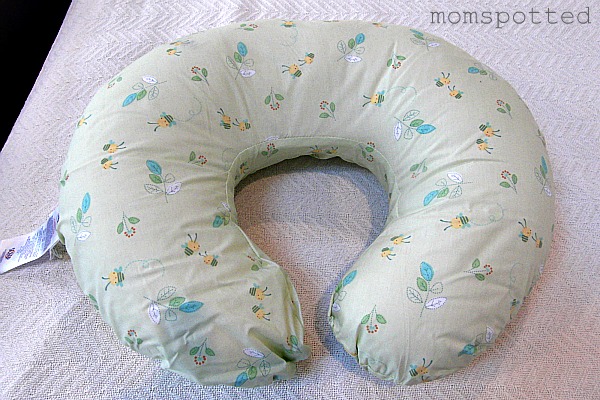 You can see here in this picture that I had one of these awesome pillows waiting for Gavin. While he is a super cuddle bug now the first few months he actually didn't care to be held. He loved to be close and loved to be a part of what was going on and see everything but not held. The Boppy pillow was a huge saver for me as it left me know he had a safe place to stay. By this time the Boppy Company had come out with the removable cover so I was also loving how easy it was to keep clean.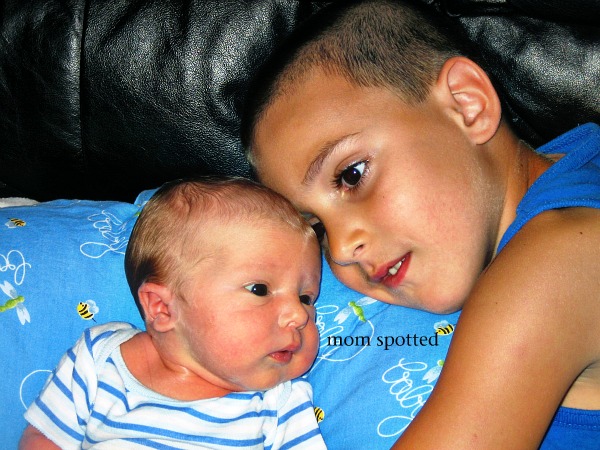 So, when I returned back to the company for this baby you can't believe my excitement with all the new products they have just for the pillow alone. See, when Johnny was a baby you had to put the whole pillow in the wash if wanted it clean. Then with Gavin we had the removable cover which was great for everyday wear. However, when baby spit up and soaked it often times it still went through and got the pillow. This time around they have the Protective Cover for the Bare Naked® Pillow! This acts like a mattress pad does for your bed and keeps the pillow from getting wet! I love it!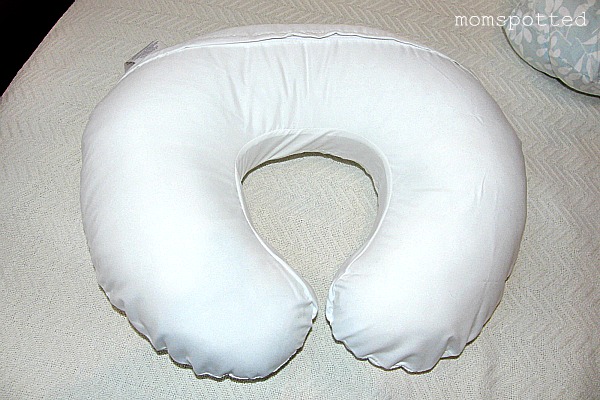 I also went and picked out a BOY looking cover. This is the organic slip cover in Elephant Parade! If you really like this print then you're in luck because Boppy actually makes a bedding collection around this print too! Isn't it cute? I love it. I love the other print too but if baby dirties it I love knowing I have a backup until I can get laundry done. This one is great because it has a velour bottom.
This 2-sided signature slipcover features organic cotton and luxurious velour with coordinating piping.

I'm really excited about trying out this NEW Boppy Newborn Booster! They didn't have this last time around either and I love it because I remember sitting trying to breast feed and there were definitely times when I wish I had something to just prop baby a little higher up. Plus the way it folds it also allows you to adjust as baby grows!
A must-have accessory for the award-winning Boppy Feeding and Infant Support Pillow, the NEW Boppy Newborn Booster benefits both mom and baby during feeding. Adjustable, angled design elevates baby up to 30 degrees , and propping baby during feeding may aid digestion.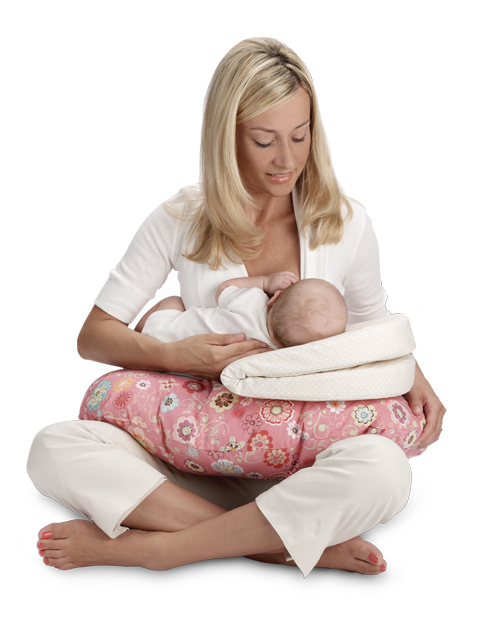 I love The Boppy Company. I don't just love them because their products rock, but because they listen to their customers and find ways to continue to make their products better and better. In the past ten years this company has grown so much and I can see why. They make great quality products! I can't wait to see what they come up with next!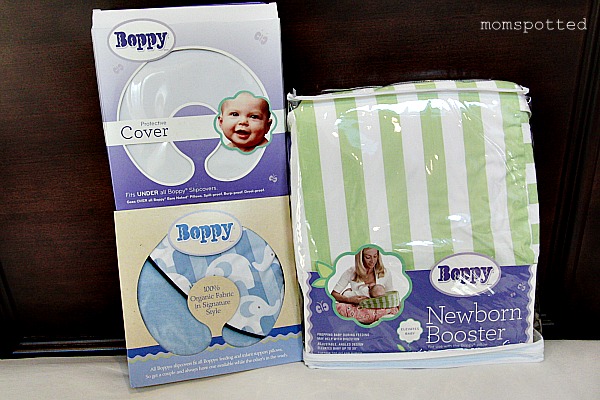 Boppy has offered one Mom Spotted Reader a Boppy Protective Cover, Slipcover, and Newborn Booster!!!
*Boppy Pillow not included*

How to Enter:
1.) Visit
Boppy
and tell me what other product you like from them!

Mandatory
How to earn additional entries:
2.) Become a follower on my blog (publicly- privately does not count)-leave another comment (or let me know if you already are) – 2 entries
3.) Subscribe to my blog by EMAIL (not feed) – 2 entries
4.) Blog about my giveaway- with a link back to here AND
Boppy
4 entries (MUST include at least 30 words! Get
two additional entries
if you include a photo of the giveaway).
Post YOUR blog entry first and then the comment (please include the link directly to it not to your front page, and make an additional comment then the ones above.)
5.) Add my Mom Spotted button to your blog
6.) Follow
Boppy
on Twitter
7.) Follow
Mom Spotted
on Twitter AND Tweet about this giveaway-
Copy/Paste:
Win a $50+ Infant Prize Pack from @BoppyCompany & @MomSpotted #Giveaway Ends 1.23.12 http://wp.me/p18qpn-4tt
~this can be done once daily (leave link in comment)~
8.) Become a Fan of Mom Spotted on Facebook– leave me a comment
9.) Become a Fan of Boppy on Facebook!
10.) Post on your facebook home page (1x daily):
Win a $50+ Infant Prize Pack from @The Boppy Company & @Jennifer MomSpotted Giveaway Ends 1.23.12 http://wp.me/p18qpn-4tt
(Make sure it links to me and The Boppy Company & put link in comment)
11.) Leave a relevant comment on any non-giveaway post (reviews are ok)
(Make sure to check out all my other giveaways!
Check the side bar to the right for list!)
That's many chances to win a Boppy Protective Cover, Slipcover, and Newborn Booster!!!
Contest ends January 23rd at 11:59pm!
***USA Only***