I can't believe Christmas is THIS weekend!!! I thought I was ahead of what I needed to get done and it turns out I'm SO far behind. I think even one extra week I still wouldn't have enough time. I've been sharing lots of great crafts and recipes I've been getting done around here so make sure to check out some of my recent posts.
 As a Mom I've been trying to be much more ahead of things. Of course a trip to Look Park to see Santa and his trains is a tradition for us so this year couldn't be any different.

The boys were handed their tickets and had them punched upon entry. We got lucky and it was practically dead when we showed up- which is rare. Normally we're bumping elbows.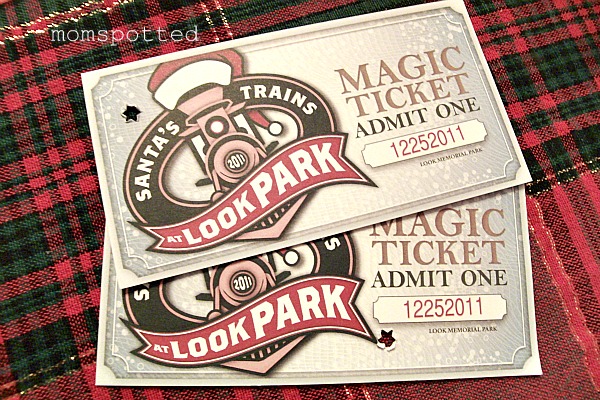 They are then handed a piece of paper with things to find. It really has the kids looking over all the tables closely to find everything on the lists. The set up is amazing. It goes all around the room and all along the edges of the room.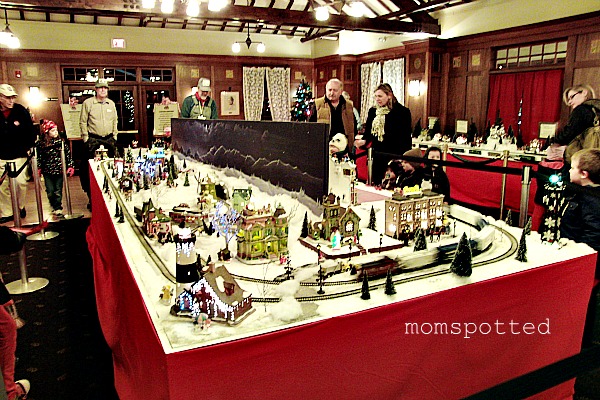 Gavin loved finding things and thought it was funny they even hid one ON the moving train.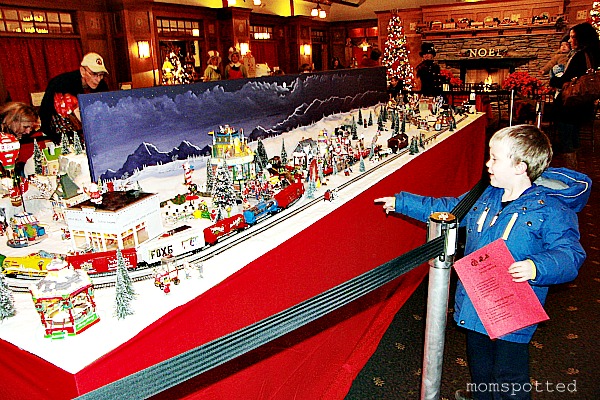 In the next room they have rows of differently decorated Christmas Trees.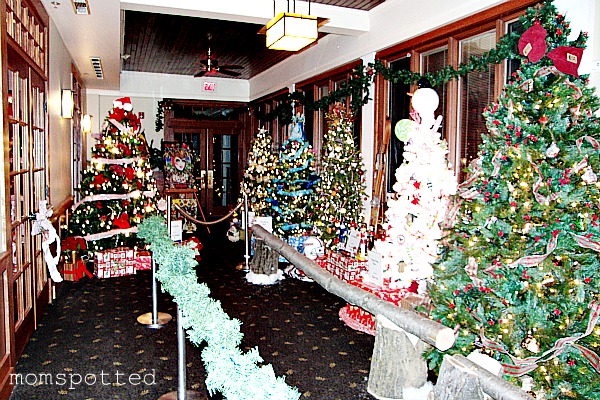 Then of course there is Santa & Mrs. Claus. They let you bring your own camera if you want to take a picture. They don't have cameras there so if you don't bring one you can still just talk with Santa & Mrs. Claus. When you're done they hand each child an apple from the reindeer.
I've loved that for as long as I remember they have always had a Mrs. Claus.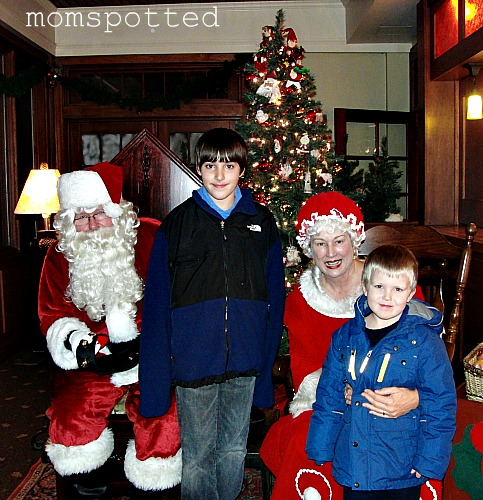 Then we sat and ate our apples in this beautiful fireplace. I love this building. Our friends have married and had their reception in this very room.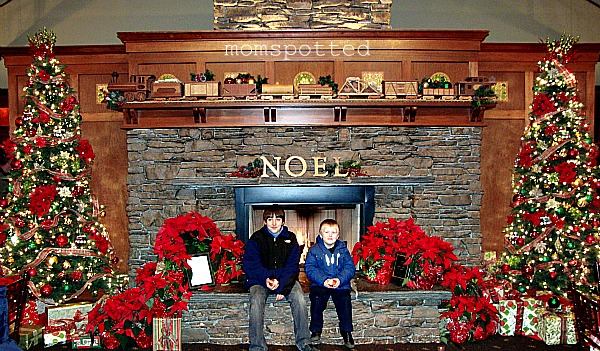 Then when you are done you drive around the park and look at the light set up they have.

All this for the grand whopping fee of only $5 per vehicle and they give each person a candy cane!
ONLY Wordless/Wordful related posts should be linked here. No giveaways or other posts. It must link directly to your WW post not you main page.
Any links not going directly to a WW post will be deleted.
Mister Linky's Magical Widgets — Easy-Linky widget will appear right here!
This preview will disappear when the widget is displayed on your site.
For best results, use HTML mode to edit this section of the post.