It's no secret that we're SpongeBob fans in this house. Anything that concerns him gets Gavin's attention. As you know I love cooking and being in the kitchen and while Johnny will glad ly ask to help and often down Gavin has shown no interest and when I encourage it he acts as though I'm giving him a chore. When he saw the cover of the SpongeBob's Kitchen Mission Cookbook all that changed!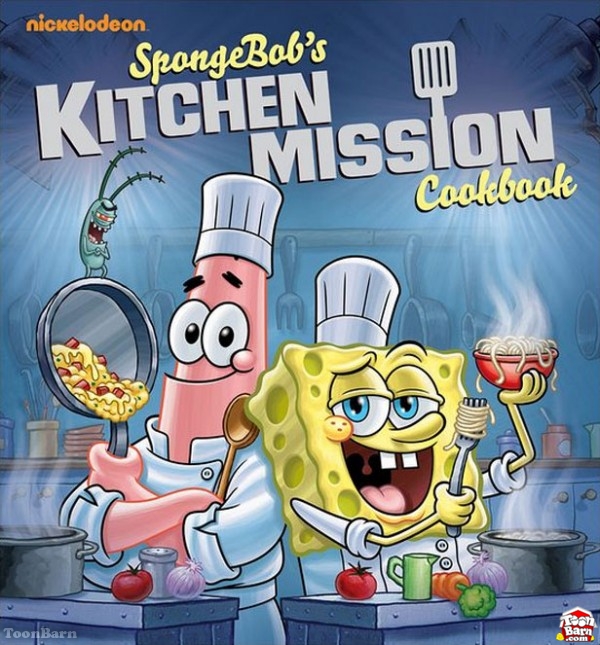 The bright, fun photos pulled him instantly. Gavin already has a love of reading even though he is only five and books are something he enjoyed but finding out he could make SpongeBob foods sounded like so much fun to him!
 ~~~
SpongeBob has been a beloved character on commercial television for more than 10 years. Now, little ones ages 7 to 9 can learn to cook with SpongeBob and friends through their wacky adventures as they battle for the supreme dish in Bikini Bottom. Which recipe will win?
Packed with more than 50 clever and engaging recipes to get kids active in the kitchen, the book offers nutritious and delicious ideas for everything from breakfast to snacks to dinner, and even some tasty treats for dessert. Each recipe contains tons of colorful illustrations and wacky, good-natured humor while teaching kids to measure, stir, shape and decorate everything from Neptune Nachos to Pirate Chips and Bubble Tea.
These simple, delicious recipes emphasize the healthful ingredients children need—fresh fruits and vegetables, whole grains, and low-fat dairy and include a range of dishes for even the pickiest palates. The book includes:
Presents more than 50 recipes, with plenty of great ideas for easy variations and fun, edible projects
Special features highlight teachable moments in the kitchen, from learning about pasta shapes to making homemade pickles
Features colorful illustrations of SpongeBob and friends throughout
Includes icons that indicate each recipe's difficulty level, so parents can pick the recipes most appropriate for their kids
For parents who want to make sure their kids are eating right and helping out in the kitchen, this is the perfect kid-friendly cookbook.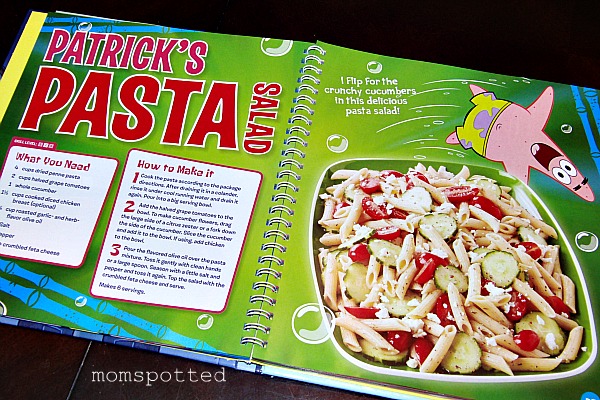 With healthy food options, fun pages, and his favorite characters getting Gavin to participate in the kitchen has become a bit easier! You can find SpongeBob's Kitchen Mission Cookbook on Amazon for $11.43 with free shipping right now!
Mom Spotted Review Policy: I was provided with the featured item(s) at no cost by the manufacturer and/or its PR agency in order to test the products abilities and give my own personal opinions on it. The opinions I have given are mine and may differ from others but it was not influenced in any manner by monetary means.