Gift tags are one thing I refuse to buy. I just can't justify the cost knowing how simple and easy it is to just make my own. Back in the day when I scrapbooked on a daily basis and made everything right down to my cards I made really pretty gift tags. Now I find ways to keep it simple and fast. My gift tags this year are just that and already getting attention!
Monogram Chalkboard Gift Tags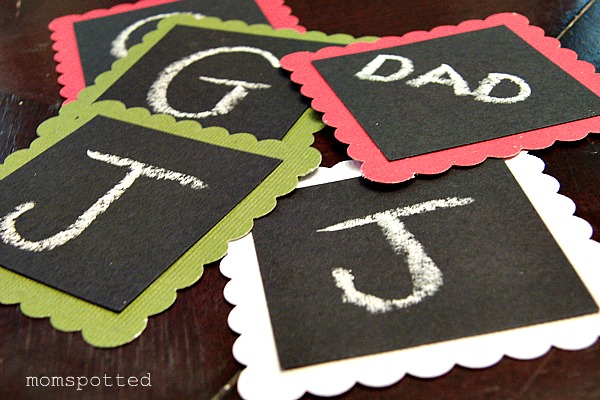 The main thing you may need to purchase that you don't have on hand are these Marvy Craft Punches. I have these in all different sizes. They can be a bit pricey depending on where you go but I like to buy them from Michael's or AC Moore with a coupon. They are by color so if you want the same ones just remember purple scallop square and pink square. Or click the links there and get the model numbers.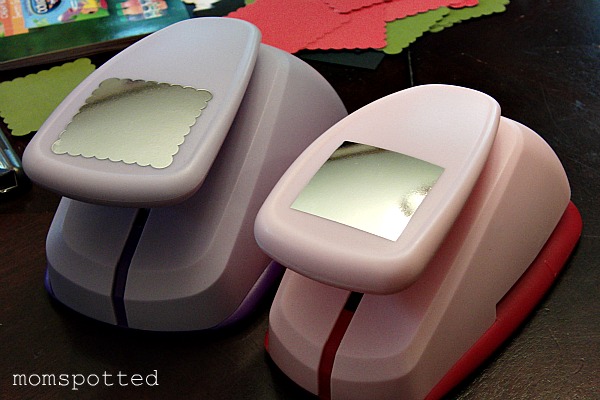 Of course you'll also need paper. If you don't have card stock handy, feel free to grab from your kids construction paper stash. Punch all your scalloped squares with colors that match your papers and use the square to punch from the black. If you want you can do white squares and just write and not chalk the names.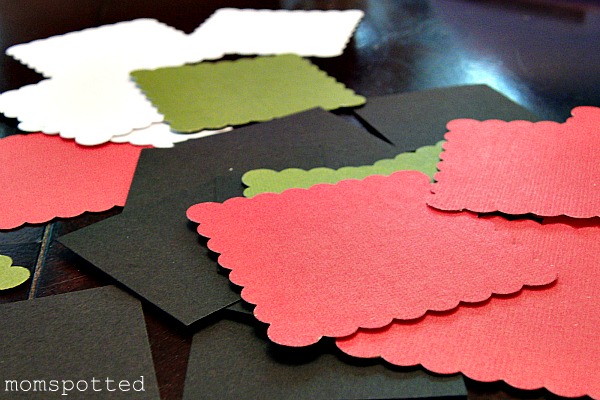 I prefer using runners for adhesive. They dry quick and provide no tape bulge. They take a bit to get use to using for someone who has never used one. Once you do though, you'll never go back. The Elmer's Tape Runner is a good one you can find easily.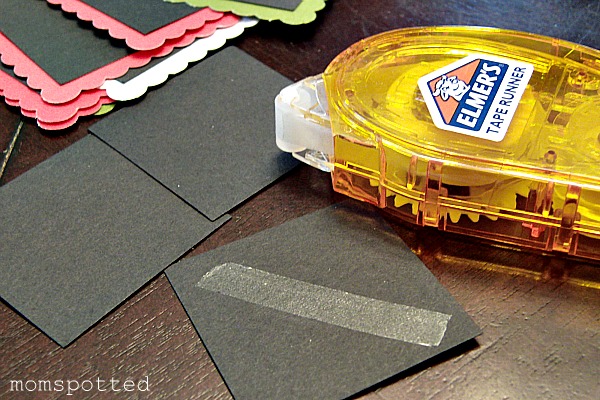 I used chalk from my kids stash too. See those kid supply stashes come in handy too! I went for a well used piece to it had an angle to write with. If you have new chalk I'd wear it down a bit.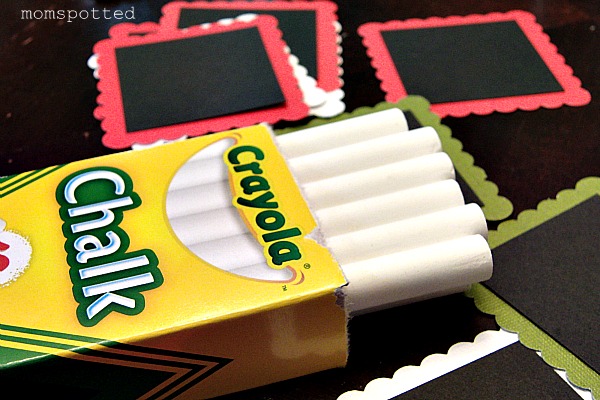 You can then attach to gift and write initial. I found it was easier to tape the top (or back) of the gift tag and then write. If you write then tape and need to press to adhere then you could smudge it. I even got pretty with cursive letters on some.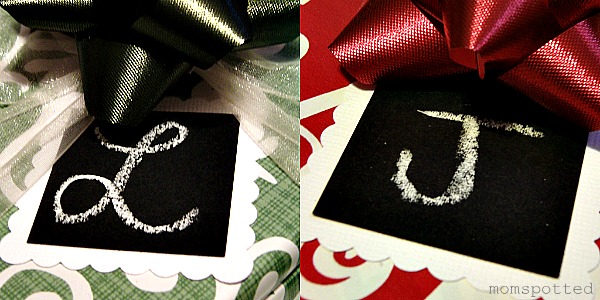 As you can see it really does make a statement on the overall present. Of course if you have kids or people with the same first letter you'll have to switch it up a bit.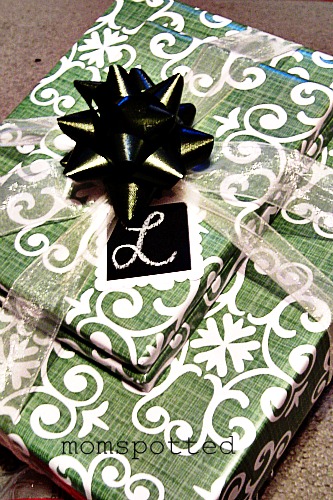 Super simple isn't it? All of you should be able to handle that. Hardly took any time either. If chalk isn't your thing then you can swpa the black for white and use a marker and it still looks super nice: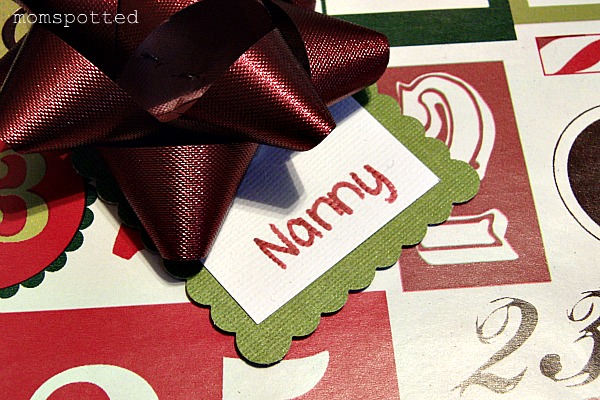 So, what are you waiting for? Toss those ugly sticker ones and make your own!