Last year I ended up with extra red garland from my tree that I didn't need and didn't want it to go to waste. I cut it in half and decided they were the perfect length to twirl around my curtain rods. My regular curtains in the living room are green colored so it made them look really festive. I thought adding red glittery ornaments would be the perfect touch but the problem was when Christmas was over I didn't want glitter all over my curtains. We all know glitter ends up all.over.the.place but where was I going to find ornaments with the glitter on the inside?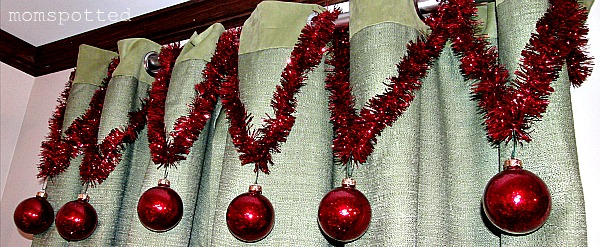 Then came Pinterest in my life. Are you all realizing the common interest in my posts here? Pinterest! Seriously, if you aren't using it you are missing out! I love it. There is so much I've done and learned from that site it's not funny!
Anywho, I found a post that was about making your own and the glitter ended up inside. I thought perfect!!! Sadly like many of my favorite pins the pin didn't bring me to the post, it brought me to the home page. So I googled and found another person who tried it.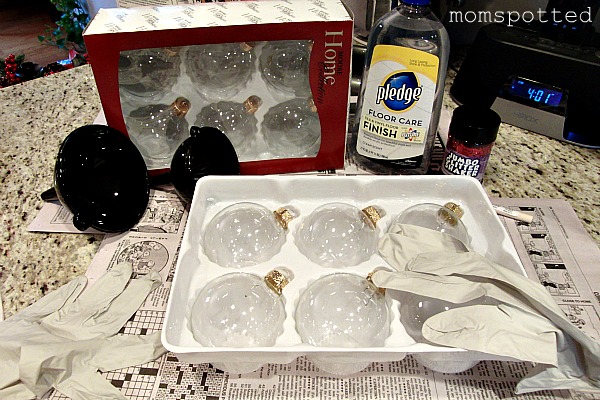 They made it crystal clear you needed the BLUE CAP floor wax. What they failed to tell you was which one. There are more then one.
 This is the one I used and it worked. I bought it at Walmart.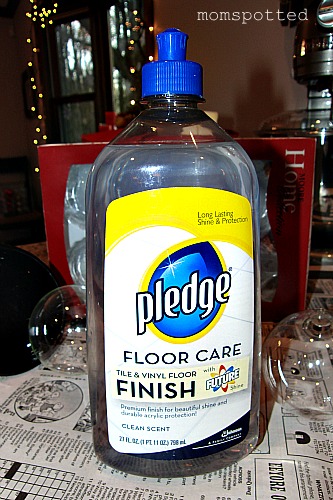 I started this project using gloves but quickly tossed them as they were more of a pain then a help. I found it was easiest to remove all the tops at once. I filled each one with some floor wax. I did this to them all at once.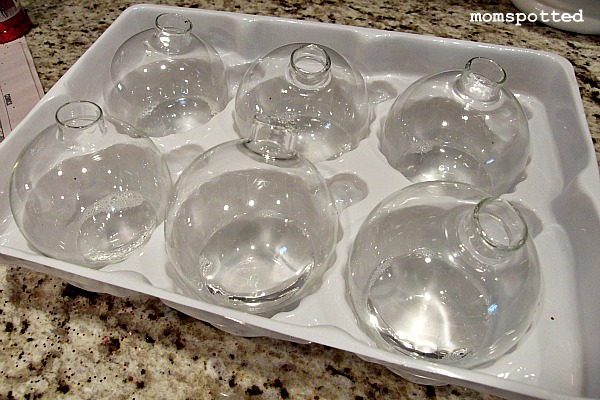 I have a three pack of funnels. I bought them for about a buck at Walmart over the summer. I use them often. Invest in a set.
Shake floor wax and spin it so all areas are coated. Use one funnel to pour the floor wax back into the container. Use a separate funnel and add glitter. Shake. Make sure you cover all areas. Pour back into glitter with funnel.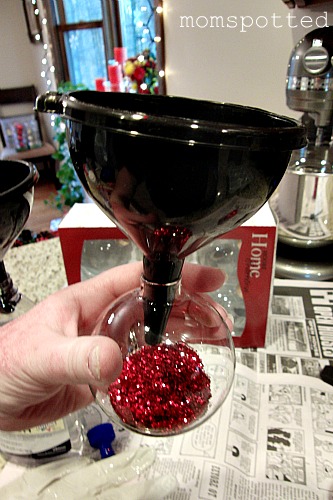 If you don't use a funnel you will end up with glitter everywhere. I used cheap Walmart glitter by the way. No need for the fancy, fine kind.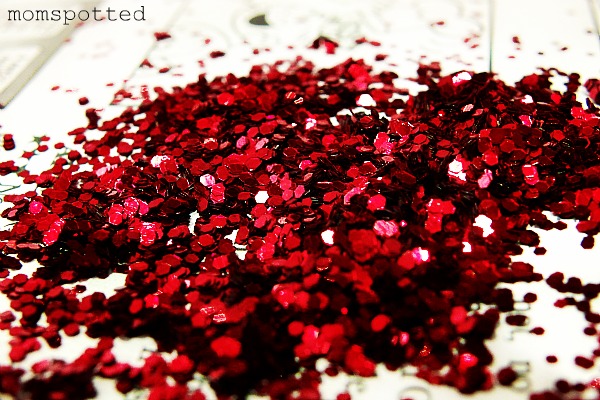 I did the glitter part one by one. The floor wax losses it's magic quickly so you need to shake floor wax, pour out, add glitter, shake, pour out glitter. Repeat. Place back into the container and put aside. I'm sure they'd be dry in about an hour but I left them overnight.
I tried to be careful putting the top back on not to mess them up and quickly realized there is no easy way to do that so I just popped them all in and it was fine.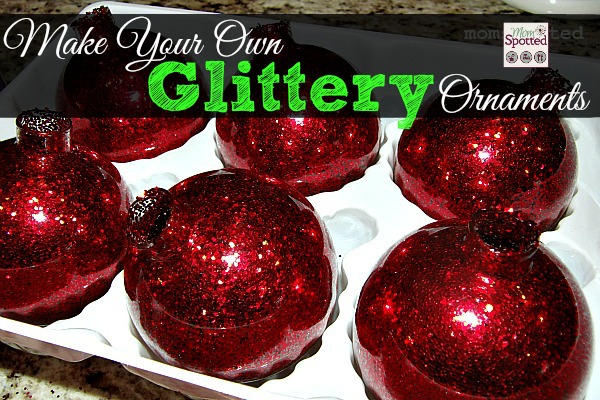 Don't they look great?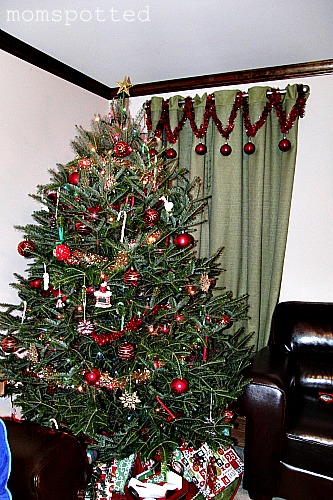 They are fun, festive and won't leave my regular curtains with any left over Christmas cheer. I did this several weeks ago and none of the glitter has fallen and they look as good as they did when I first did them.
Who knew- floor wax!