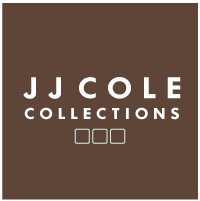 I've been trying for this baby for years. Years. In that time I have been collecting some of my favorite products from some of my favorite companies. However, there were some products that I really wanted to be gender colored and had to wait and pray I could review or buy once I knew what I was having.
Of course JJ Cole Collection had a collection of products that were on both their lists. I have a diaper bag that has been eagerly awaiting use for quite sometime now that is perfect from them!
One item I knew I had to have for this baby was the Diaper & Wipes Caddy! This product is amazing and makes changing baby away from the changing table so easy! See, with Gavin I was always chasing the diaper cream or vaseline. It seemed I always forgot them. That or I'd be dropping the wipes halfway to a safe changing spot. Now you have everything you need right down to a mat in one place!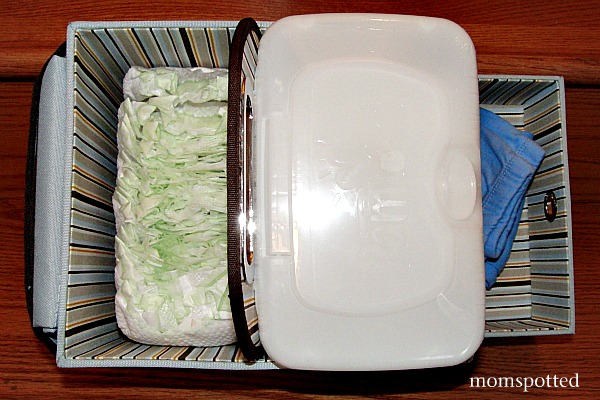 There is a drawer for things like nail clippers, diaper cream, baby powder, and more. Then you can keep a full tub of wipes above the drawer. The opposite side has room for lots of diapers and even has a pocket on the side to hold a coordinating changing pad so you don't dirty your changing surface. You can balance baby and this no problem as it's a simple, sturdy handle!
Parents can now keep all the necessary changing supplies in one easy-to-access place. Simply grab the Diaper Caddy and change in any room!

• space for diapers, wipes case and lotion
• drawer for cotton balls, balms and other items
• coordinating changing pad included
• protective rubber feet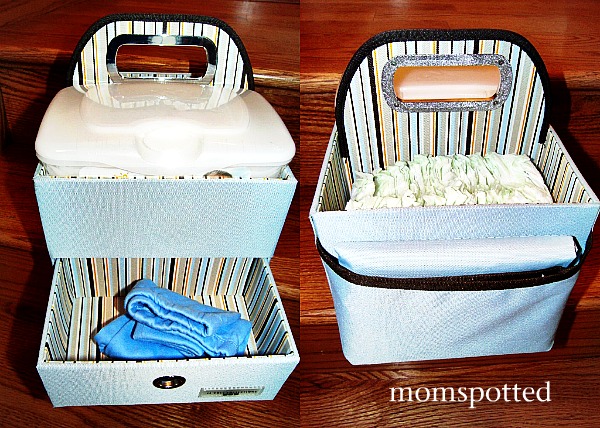 They also have stylish coordinating Storage Boxes. They have two sizes: short (6.5″x11x11) or tall (11x11x11) and they can hold basically anything in those measurements that your little heart needs them to. I actually plan on grabbing a couple more of these. I like leaving one on the stairs and using it for things that need to go back upstairs and trickle down during the day and then the others are going in the baby's room for toys and other storage.
Perfect for storing diapers, toys, and other accessories

• collapses for easy storage
• stylish colors and fabrics coordinate with any nursery
• comfortable handles for easy transport
• part of the JJ Cole storage collection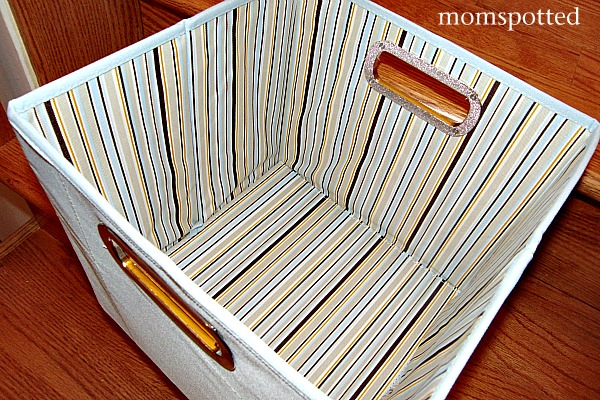 The hamper is great too! I love how sturdy this Hamper is sturdy for a fold down style. It's easy to commute back and forth to the laundry room when needed with the sturdy handles in both the back and front. If the top slides in there is fabric to grab to pull it back out. The size of this hamper is small enough to fit in a corner or unused space but big enough to put baby's whole wardrobe in!
Keep your nursery neat and clean by storing laundry in this stylish hamper.

• sleek attached lid keeps dirty duds out of sight
• comfortable handle for easy transport
• collapses for easy storage
• part of the JJ Cole storage collection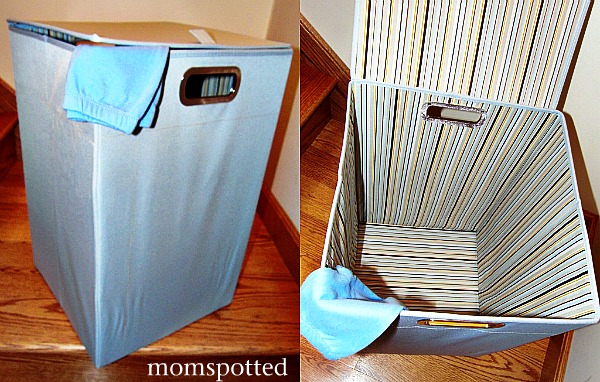 I'm super excited about these joining our family. They were all considered MUST HAVE PRODUCTS on my list for this baby. They are all going to make my life easier in so many ways. They are fashionable but not so fashionable that they are going to be tacky or stand out with everything else but nice enough to blend in and make my entire area picture perfect (and functional!).
…and I know you want a set in your own color choice, right?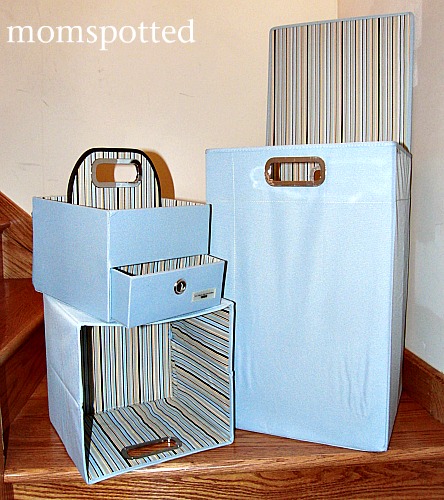 J.J. Cole Collections has offered one Mom Spotted Reader a Storage Box Tall Blue Stripe, Diaper Caddy Blue Stripe, & Hamper Blue Stripe!!! (Winner chooses color!)

How to Enter:
1.) Visit J.J. Cole Collections and respond w/ your favorite color swap canopy for the Broadway Stroller!Mandatory
How to earn additional entries:
2.) Become a follower on my blog (publicly- privately does not count)-leave another comment (or let me know if you already are) – 2 entries
3.) Subscribe to my blog by EMAIL (not feed) – 2 entries
4.) Blog about my giveaway- with a link back to here AND
JJ Cole Collections
4 entries (get two more if you include a photo of the giveaway).
Post YOUR blog entry first and then the comment (please include the link directly to it not to your front page, and make an additional comment then the ones above.)
5.) Add my Mom Spotted button to your blog
6.) Follow
JJ Cole Collections
on Twitter
7.) Follow
Mom Spotted
on Twitter AND Tweet about this giveaway-
Copy/Paste:
ONE DAY! Win a $75 Nursery Prize Pack from @jjcoleusa & @MomSpotted #giveaway Ends 12.8.11 US & CAN http://wp.me/p18qpn-4kf
~this can be done once daily (leave link in comment)~
8.) Become a Fan of Mom Spotted on Facebook– leave me a comment
9.) Become a Fan of JJ Cole Collections on Facebook! – Tell them what you love at their site
10.) Post on your facebook home page (1x daily):
ONE DAY! Win a $75 Nursery Prize Pack from @JJ Cole Collections & @Jennifer MomSpotted Giveaway Ends 12.8.11 US & CAN http://wp.me/p18qpn-4kf
(Make sure it links to me and JJ Cole Collections & put link in comment)
11.) Leave a relevant comment on any non-giveaway post (reviews are ok)
(Make sure to check out all my other giveaways!
Check the side bar to the right for list!)
That's many chances to win a Storage Box Tall Blue Stripe, Diaper Caddy Blue Stripe, & Hamper Blue Stripe!!!
Contest ends December 8th at 11:59pm!
***USA & Canada Only***

Mom Spotted Review Policy: I was provided with the featured item(s) at no cost by the manufacturer and/or its PR agency in order to test the products abilities and give my own personal opinions on it. The opinions I have given are mine and may differ from others but it was not influenced in any manner by monetary means.