My husband LOVES a good cheese danish, especially when it's warm. Problem is the ones at the grocery store are so expensive. When I found this recipe I knew I had to try it. For the price of one at the grocery store I can make two of these. It was super simple to make and it's now become a favorite of ours.
I found it on my all time favorite food blog Lauren's Latest. If you haven't checked out her blog you should.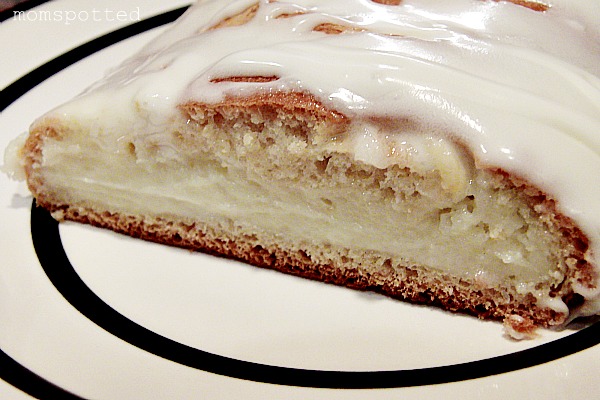 From the topping to the filling this danish will delight everyone!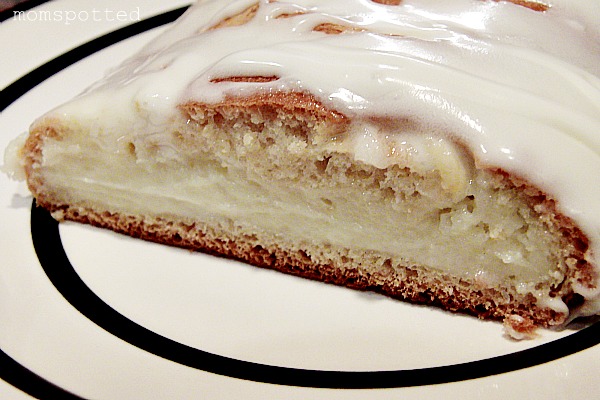 Easy Cheese Danish
Ingredients
1

tube seamless crescent dough

1 8-

oz.

package cream cheese

softened

1/2

cup

granulated sugar

1

teaspoon

vanilla extract

3

tablespoons

all-purpose flour

1

cup

powdered sugar

4

tablespoons

heavy cream

1

tablespoon

vanilla extract
Instructions
Preheat oven to 375 degrees.

Spread crescent over a parchment lined cookie sheet.

Combine cream cheese, flour, sugar, and vanilla in bowl. Mix with spoon.

Spread down center of dough.

Cut into 1/2 inch to 1 inch strips at an angel down both sides.

Braid the pieces over the cheese mixture rotating one side then the other.

Bake for 20-30 minutes, until golden.

Let cool. Move to serving dish.

Mix powdered sugar, cream, and vanilla in bowl.

Pour over danish.

Serve.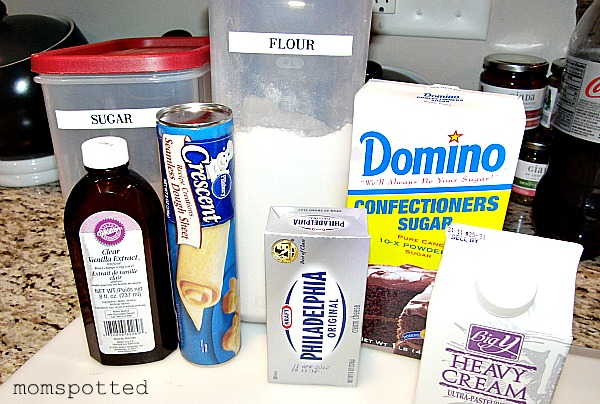 Take your crescent roll and spread out on a parchment lined cookie sheet. If you only have regular crescents on hand you can still use it just make sure all the seems are tight and together. You don't want the filling bursting through.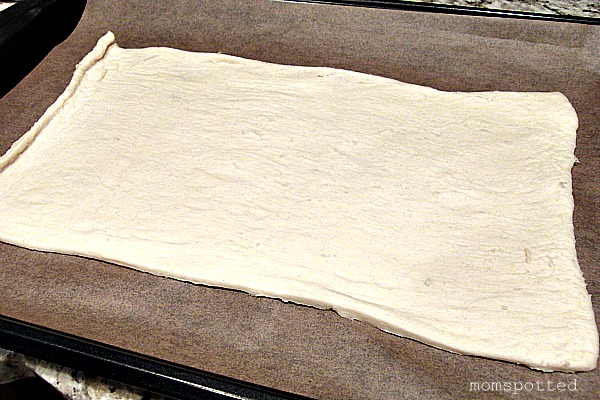 Next, in a small bowl combine cream cheese. flour, sugar, and vanilla. If your cream cheese is soft then you can easily do this with a spoon and not have to pull out your mixer.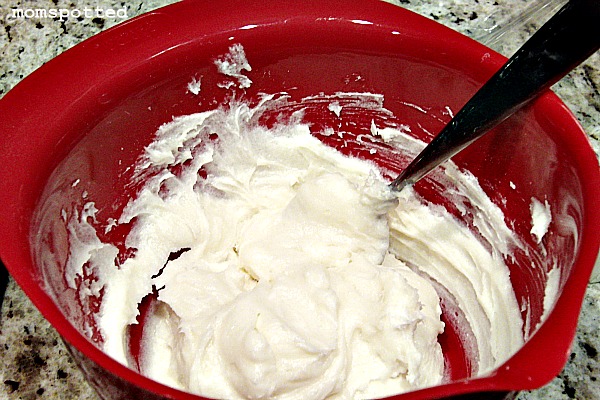 Spread down the middle of the crescent dough. Slice one inch lines at a diagonal. Don't make them too thin It makes them hard to braid.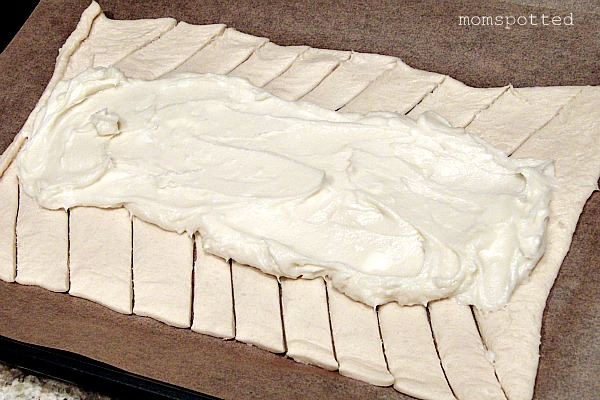 Starting at the top just cross over one side and then the other and repeat. I meant to take a photo sooner but it's so easy I realized I had done the whole thing. When you reach the end make sure to press and seal it.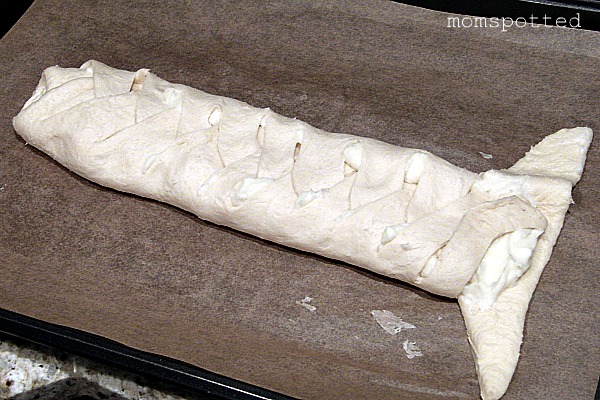 Bake at 375 for 20-30 minutes. It will look all yummy and golden like this when you remove it. Let cool.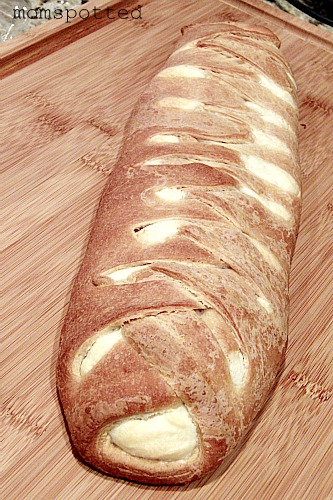 In a small bowl combine powdered sugar, cream, and vanilla and pour over the danish. Devour.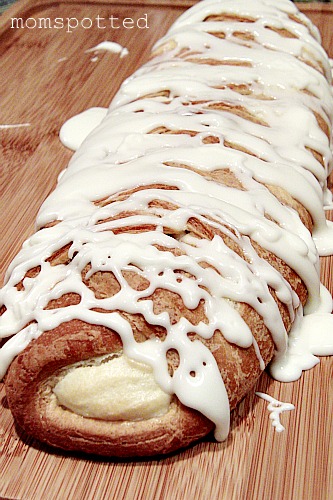 Serious goodness.