Why must we have to name our children? It is such a big responsibility and one that, well, is too much for me and my husband. You would think finding a name for a child should come easy but we just find it to be such a difficult process. We want names that aren't bouncing off the wall with uniqueness but at the same time aren't a dime a dozen. I grew up as a Jennifer in the 80's & 90's. There were often times 4-5 of us in a class. I couldn't even be 'Jennifer T' at times because there were several of us.
Then I reflect back to Johnny. Daddy picked his name 100% and I picked the girls name. If wee won the gender we won the name. Well, today I am so THANKFUL he wasn't a girl name Jordyn. I'm also not a fan of the girl name I had picked for Gavin.
Oh Gavin. That's a story in itself. Do you know we took him home nameless? The hospital was highly against it as without a name there is technically no finished paperwork on the child and you are essentially bring home an undocumented child. However several weeks later to let them know my boy would be Gavin Jagger and not Baby Boy.
Then since he was born I've been in LOVE. Yes LOVE! with the names Samuel David and Juliette Elizabeth. Have you noticed those have NOT been contenders in this whole name debacle?!? If this lil' man had been a girl she would have been Delilah Jane. Much different.
So….
That brings us back to full circle. What to name this baby?!?!
I'm still loving Sawyer and while I insist it's his name until something better is brought to my attention the more I refer to him as Sawyer the more it becomes his name to me. Hubby loves Calvin but I think it's too close to Gavin. I also love Charlie. While the boys still want Logan.
So I'm pretty sure it's going to be Sawyer- but don't hold me to it.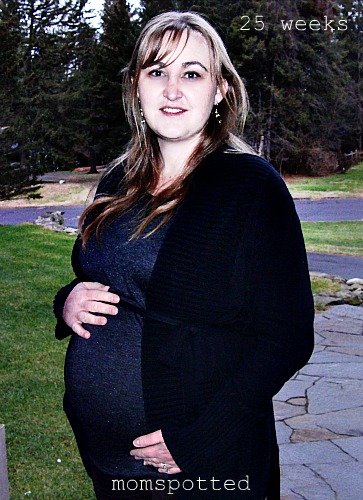 Thought I'd share with you another preggers pic. None for awhile and now 2 in one week! After last weeks bad hair and no make up I figured this one was a bit better. Still vampire pale but my hair isn't plastered back into a ponytail.
Oh, and yuck. I failed my gestational diabetes test so now I have to take the three hour. Of course they are wanting me to come in this week and I just want to laugh. How do they really expect me to come in the week before Christmas for three hours and not leave? Or even next week when the kids are on vacation. So I'm going to see when they call again. Otherwise it will have to wait until 2012.