I love Pinterest If you're not using it I don't know why. I love it and I've been finding so many amazing recipes that I've been trying just by having them pinned down my wall. If you'd like to follow my pins click Here. If you are in need of an invite just let me know on my facebook wall.
Well, just before the holiday break last week I found this great recipe for Cinnamon French Toast Bake. I knew instantly that I was going to try it one morning since everyone would be home for several days. When I clicked over to get the details on the recipe I had to smile that the recipe came from Oh My! Sugar High! a baking blog I already subscribed too! You may also know her as Emilie one of my Wilton girls!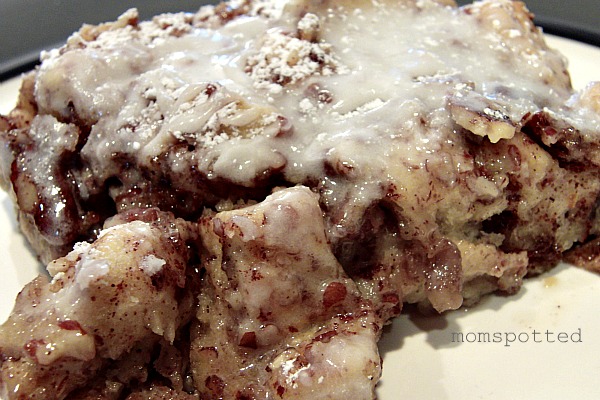 Doesn't that look good? Well it's also incredibly simple! First start off with 2 packages of Pillsbury Cinnamon rolls and cut them all into 8 pieces like the picture below.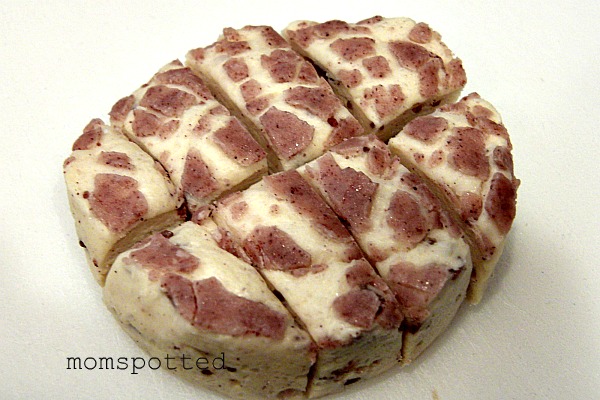 Then toss them in a 9×12 baker that has melted butter spread out on the bottom.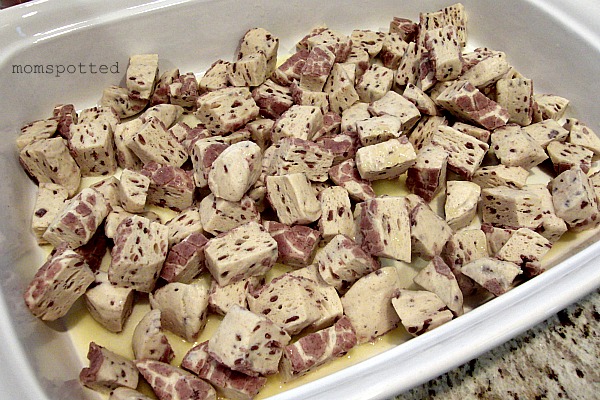 Take eggs, cream, cinnamon and vanilla and whisk together in a bowl. Pour over cut pieces.
***Here is where I would make the change to only pout over until you have it covered. If you have leftover in the bowl don't pour it in just because. The very bottom was a big egg soggy and next time I make it (which we definitely will be!) I'll be cutting down the egg mixture.***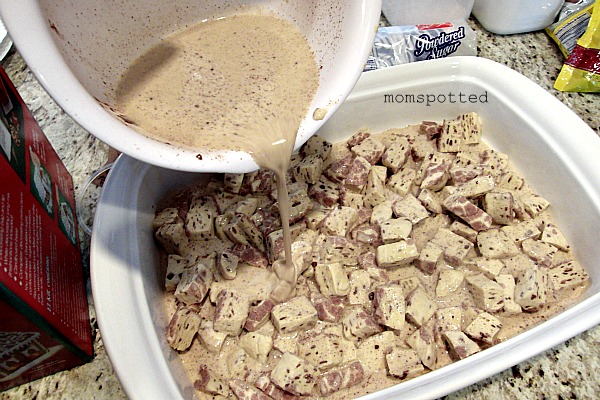 Next sprinkle crushed pecans and maple syrup over. Place in oven at 375 for about 24 minutes. Let cool for 15 additional minutes. Take the icing that came with the cinnamon rolls and place in microwave for 10-15 seconds at medium or 50% power. Drizzle over the top. Sprinkle with powdered sugar. Cut into and serve.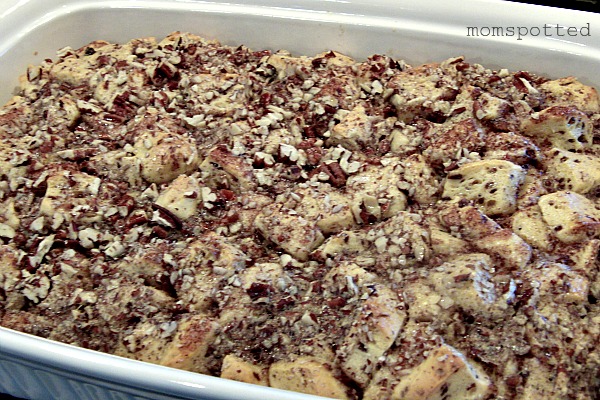 And that will bring you back to this photo. Yum.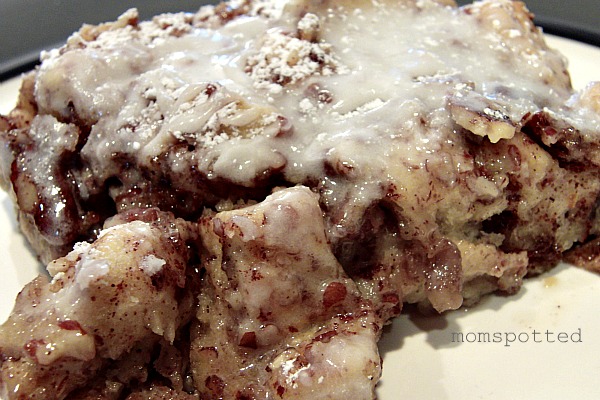 I'll definitely be making this again as it was a big hit with everyone. The only downfall is the time frame it takes beforehand. It's mainly waiting but at almost 6 months pregnant I'm not very patient in the morning waiting for something that smells so good.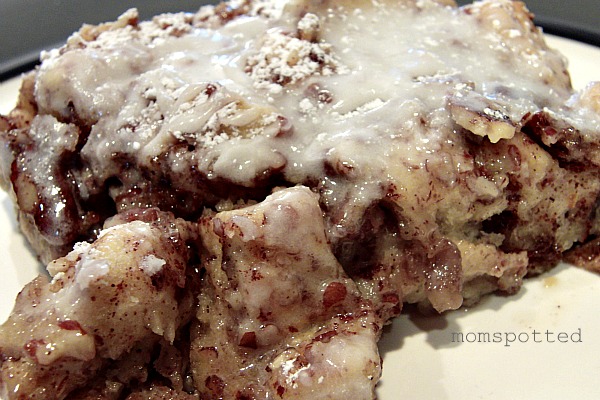 Cinnamon French Toast Bake #Recipe
Ingredients
1/4

cup

melted butter

2

cans

12.4 oz each Pillsbury® refrigerated cinnamon rolls with icing

5

eggs

1/2

cup

heavy whipping cream

2

teaspoons

ground cinnamon

2

teaspoons

vanilla

1

cup

chopped pecans

3/4

cup

maple syrup

TOPPING:

Icing from cinnamon rolls

Powdered sugar

Maple syrup

if desired
Instructions
Melt butter and place on bottom of baking dish. Cut up cinnamon buns and place in baker. Whisk eggs, cream, cinnamon and vanilla and pour over cinnamon pieces. Sprinkle with chopped pecans and pour syrup over the top. Bake at 375 for 24 minutes. Remove and let sit for 15 minutes. Warm icing that came with cinnamon rolls in the microwave for 10-15 seconds on medium or 50% power. Drizzle over the top. Shake powdered sugar over the top and serve.