When I went to my last prenatal appointment I was told I needed to make a decision by my next visit. Doctor or Midwife.
In the past I didn't think twice and went with a midwife from the first visit. I love that midwives stay with you from the moment you walk into the hospital to the moment you walk out. When I was in labor with Johnny I wanted the 20+ people in the room out and didn't know how to speak up without hurting anyone's feelings. I was tired, in pain, and just needed to be left alone. My midwife sensed this. She asked everyone to leave so she could check me and it was a perfect way to not bring everyone back in. I know Dr.'s only come in for the main event and that's about it.
But this pregnancy is different. I'm not walking in with a perfect history. Johnny's birth was impressive I've been told. From the moment I walked in to the hospital to the moment he was out was less then three hours. It was an easy delivery with only one crazy moment where he got stuck and almost needed an emergency c-section because his heart rate was dropping. My midwife kept me calm got me to give one more push and there he was. I didn't even tear. I jumped from the bed to the shower.
Gavin was a different story. He didn't want to flip. He was stubborn already.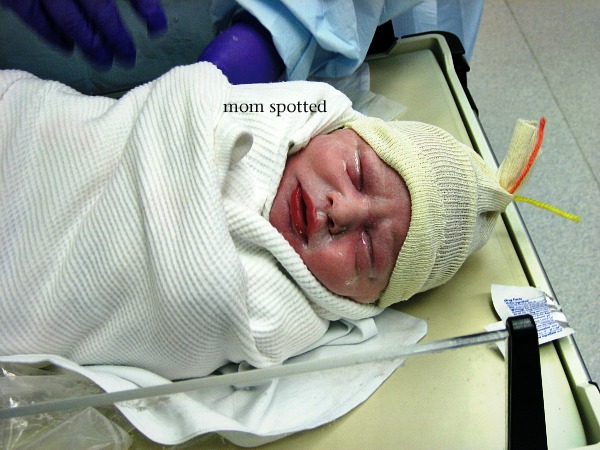 I was petrified of having a breach baby and signed up for the version in hopes to turn him. NO WAY. Don't let anyone EVER talk you into that. That was the most pain I have felt in my lifetime. It didn't work. I was told I needed to switch to a Dr. I was going to need a C-section. I wanted to cry. I was so scared.
Day of the delivery I was stupid enough to let the fool me into thinking that after I was drugged for the c-section I should try the version again just.in.case. Drugs or not. It was excruciating. I was having a c-section.
__________________________
This brings me to where I am today. I was told I make a great candidate for a Vbac. It will be considered a high risk delivery but hopefully problem free. I need to plan for a regular delivery but be prepared for a c-section. A midwife cannot do both.
Another dilemma?
My office doesn't have midwives anymore. If I chose a midwife I have to leave my practice until after the birth. This means I also don't know where we'd stand financially. I don't know what to do.