I love the show Nikita because it always keeps a suspenseful story line. The thrill and the fight is always on and even while the story sometimes shifts and we learn key information that changes the story there is always a purpose of why Division needs to be stopped. Nikita finds Alex and makes sure she's the perfect candidate for Division.
In the first season, we saw Nikita (Maggie Q, "Live Free or Die Hard," "Mission Impossible 3") wage a war against Division, the agency that created her. On her trail was Michael (Shane West, "ER," Once and Again"), the man who trained her, and in her corner was Alex (Lyndsy Fonseca, "Kick-Ass," "Desperate Housewives"), her partner on the inside. By the end of the first season finale, Nikita and Alex's relationship had been shattered, and Nikita and Michael's relationship was restored. This set the stage for a new, exciting spy game.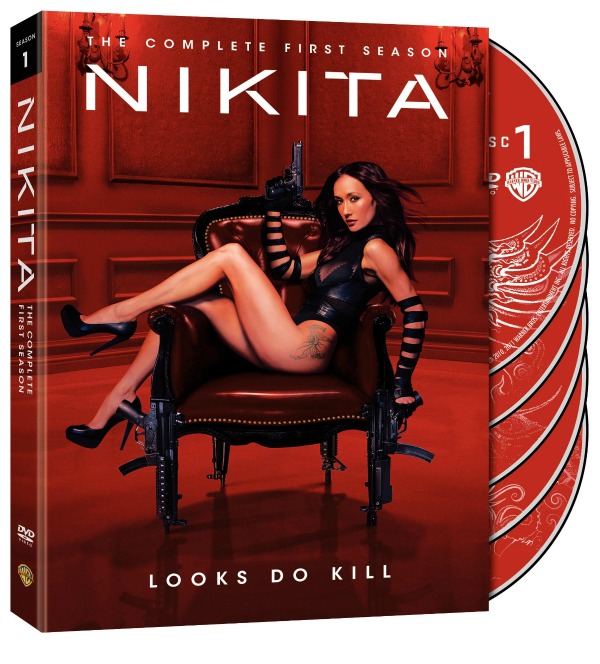 I couldn't imagine being Alex and being confronted by Nikita one day. Out of the blue having someone just show up and ask not only a life changing but life risking chance on them. What we learn over the course of the season though is that this "opportunity" doesn't just benefit Nikita but Alex too. I'm not giving you any clues but Nikita and Alex crossed paths years before and who Alex really is and what happened to her are big key factors in not only how they met- but how the season ends too!
What is the strangest request that you've ever done for a friend and given the choice now would you do it again?
I have been hired by Warner Bros. WBWord division to promote Nikita Season 1 on DVD." http://bit.ly/qLjOxO