Yesterday we celebrated Gavin's birthday! I cannot believe that my baby is FIVE. Where did the time go? It seems like just yesterday he was born!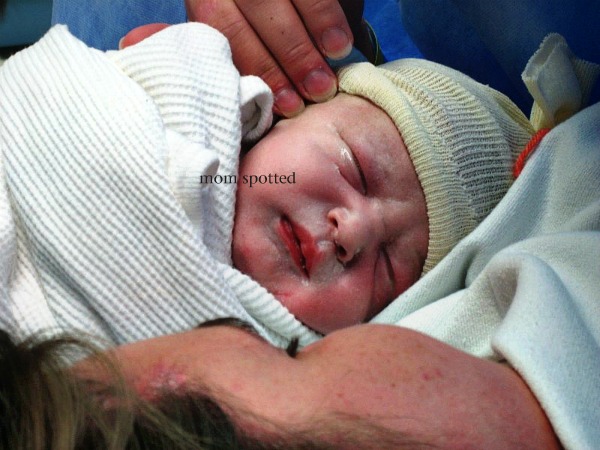 His birthday was also Daddy's last day of vacation so we had a fun and relaxing day planned. Gavin's party isn't until next weekend.
Of course you must start your birthday off with some fun and yummy cupcake pancakes smothered in frosting syrup.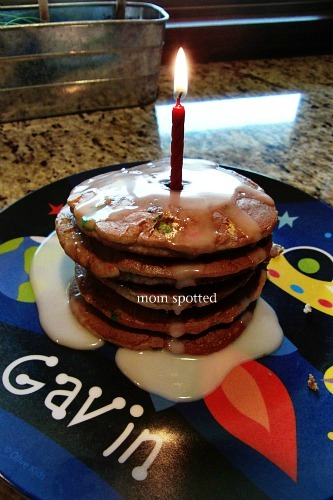 Of course it wouldn't be fair to make him wait a week until his party to get his presents so Johnny, Mommy, & Daddy all gave their gifts to him before we went out on the boat for the day. He was loving all his stuff. Especially the SpongeBob backpack he wanted so badly. Of course Mommy just had to fill every pocket full.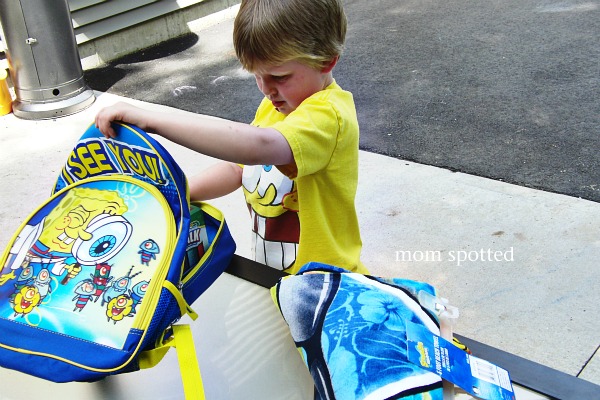 Gavin was so excited because we finally let him use the rope swing! He didn't really go in much like Johnny but he was very pleased just by dragging himself through.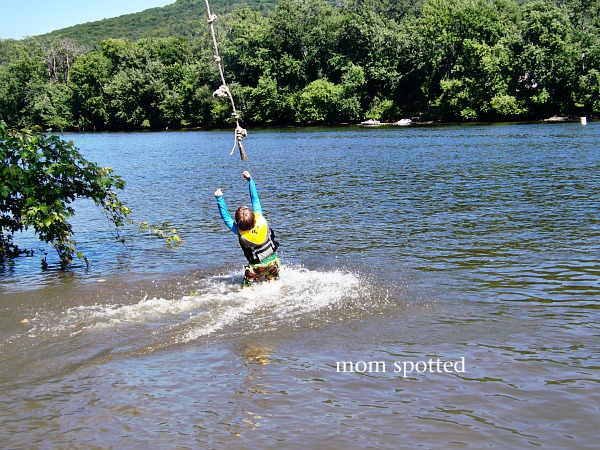 Since we had a cookout on the river a big cake was hard to do. We had this little one and he loved it!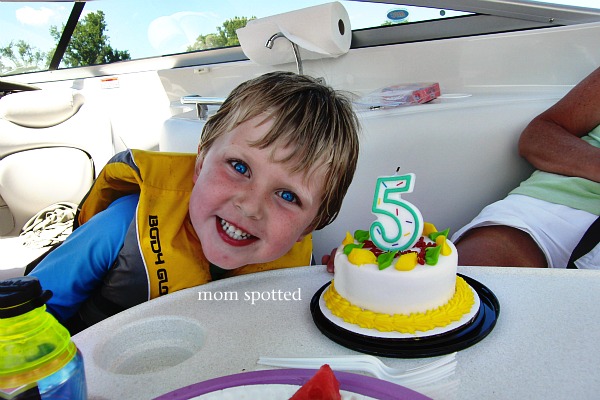 When I got out of the shower so we could go to dinner that night I found a very tired little boy.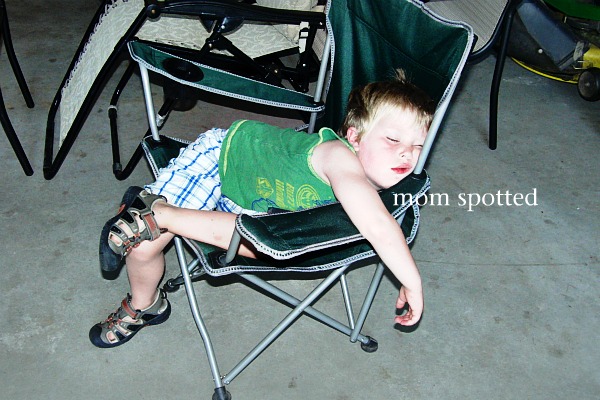 Happy 5th Birthday Gavin. You are one loved little boy and you have definitely brightened our world the past five years!