Sometimes lunch can be a battle around here in the summer. One kid wants one thing, the other kid wants something else, and well, I don't want either of their choices. Making all three separate meals is torture for doing dishes and it this heat the last thing I want to do is stand over the sink.
Bagel Bites are always a choice we can all agree on and I can pop in the oven while we're still hanging out outside. Right now Bagel Bites is asking Moms to make the 'Snack Simply' Pledge. You can read the full pledge here but it basically states that you, the awesome parent, will pledge to simple snacking this summer, and will do your part to help the Bagel Bites brand achieve its goal of donating $50,000 to the Boys & Girls Club of America to promote simple and wholesome nutrition in youth programs across America.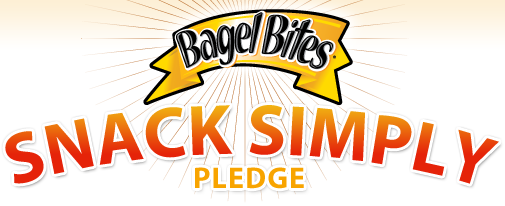 We were sent coupons so we could give them a try but in all honesty we've been eating bagel bites for years.Everyone in our family likes them and they are fast and easy and don't pile up my sink with dishes. The only thing I'm not a big fan about it the packaging. I cook mine on a cookie sheet so I'm throwing away a lot.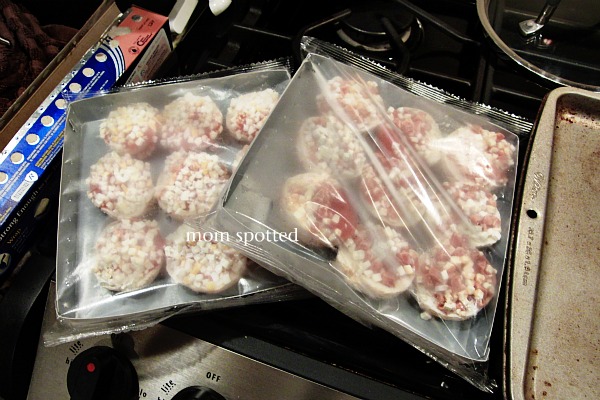 I don't spray my cookie sheet or anything. I know the tin foil is in the photo above but I was using it for something else at the time. See how good these are? Here's an up close view of one so you can see all the yummy cheese pieces.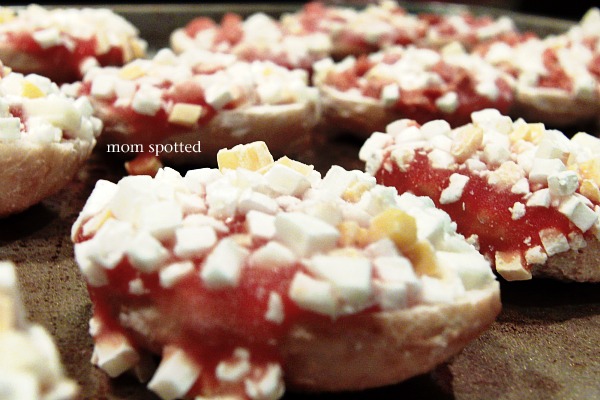 You can fit two packages on the average cookie sheet. Here is one package cheese and one pepperoni. Our two favorites!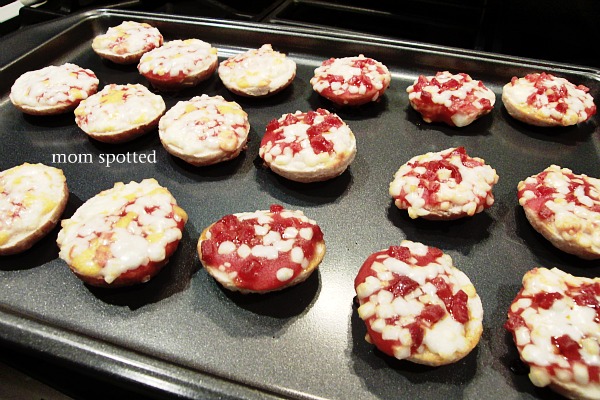 After about 10 minutes of baking they are ready and they come out so yummy!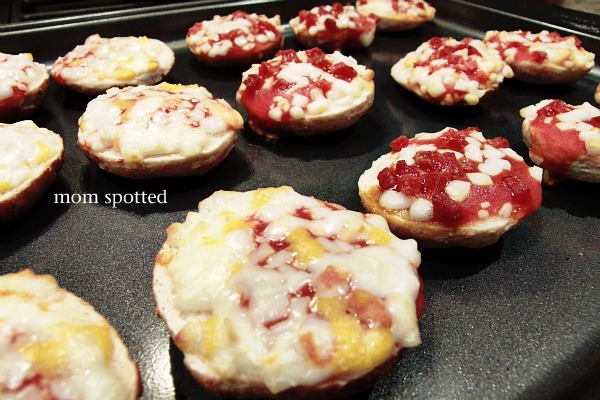 I mean look at how good this looks! Hungry? I'm sure now you are. You can find Bagel Bites in the freezer section at your local grocery store and are available in five different varieties!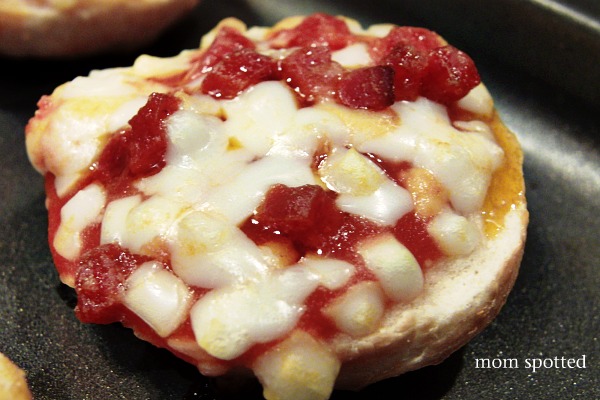 Mom Central has provided me with coupons for FOUR Full Value Bagel Bites Coupons!!!

How to Enter:
1.) Tell me how do you keep snack-time fun and simple throughout the summer break? AND Make Your Pledge HERE
Mandatory
How to earn additional entries:
2.) Become a follower on my blog (publicly- privately does not count)-leave another comment (or let me know if you already are) – 2 entries
3.) Subscribe to my blog by EMAIL (not feed) – 2 entries
4.) Blog about my giveaway- with a link back to here AND
Bagel Bites
4 entries (get two more if you include a photo of the giveaway).
Post YOUR blog entry first and then the comment (please include the link directly to it not to your front page, and make an additional comment then the ones above.)
5.) Add my Mom Spotted button to your blog
7.) Follow
Mom Spotted
on Twitter AND Tweet about this giveaway-
Copy/Paste:
Win 4 Full Value #BagelBites Coupons! #MomSpotted #giveaway Ends 8.7.11 http://wp.me/p18qpn-3yZ
~this can be done once daily (leave link in comment)~
8.) Become a Fan of Mom Spotted on Facebook– leave me a comment
19.) Become a Fan of One-Ida Potaotes on Facebook! – Tell them what you love at their site
10.) Post on your facebook home page (1x daily):
Win 4 Full Value Bagel Bites Coupons from @Ore-Ida & @Jennifer MomSpotted Giveaway Ends 8.7.11 http://wp.me/p18qpn-3yZ
(Make sure it links to me and Ore-Ida & put link in comment)
11.) Leave a relevant comment on any non-giveaway post (reviews are ok)
(Make sure to check out all my other giveaways!
Check the side bar to the right for list!)
That's many chances to win 4 Full Value Bagel Bites Coupons!!!
Contest ends August 7th at 11:59pm!
***USA & Canada Only***

"I wrote this review while participating in a campaign by Mom Central Consulting on behalf of Bagel Bites and received coupons and a promotional item to thank me for taking the time to participate."