On May 24th, Walt Disney Studios Home Entertainment released LEMONADE MOUTH: Extended Edition on DVD! When five ragtag freshmen first meet in detention, it seems they have nothing in common. But, through music, they bond and find they have the makings of the greatest high school garage band in history! Bonus material includes music videos and Rock Along feature.
Be heard. Be strong. Be proud. It's time to turn up the music and have some fun with an all-new Disney original movie, starring Bridgit Mendler and Adam Hicks, and introducing ten awesome new songs! When five ragtag freshman first meet in detention, it seems they have nothing in common. But, through music, they form an unbreakable bond and discover they have the makings of the greatest high school garage band in history! In the face of incredible odds, Olivia, Stella, Wen, Mohini and Charlie find they can make a real difference when they learn to lean on each other and let go of everything holding back their dreams. Turn the world into your own stage with "Lemonade Mouth: Extended Edition", complete with an exclusive music scene. Life is just a roller coaster – take the ride.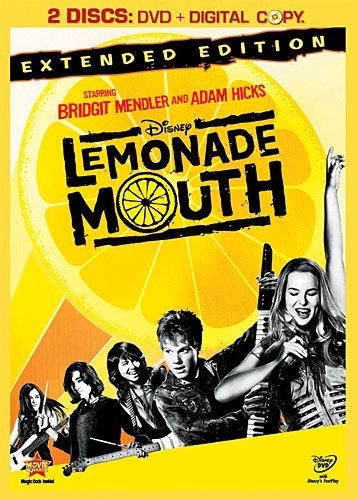 Remember growing up with the movie Breakfast Club? Well, this is our kids generation version. Johnny snagged this movie the second it came in and watched it three times before I had a chance to watch it. Of course he and Gavin sat and watched it with me. I was rather surprised it held Gavin's full attention as he isn't normally into non cartoon movies but this movie rocks in so many ways! I absolutely love Bridgit Mendler from Good Luck Charlie! The group they put together are a great fit and they each serve a purpose.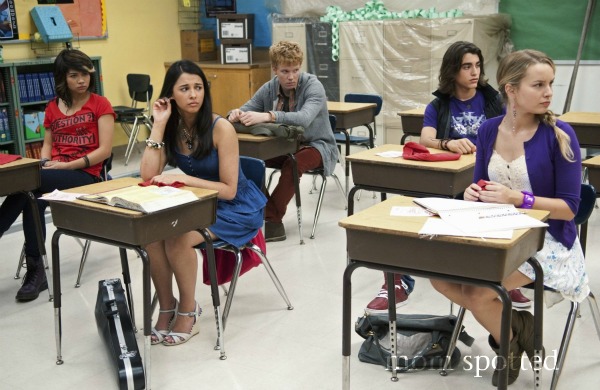 They all meet for detention in the basement music room. While no one knows anyone they all realize they all share a common liking for music. While just experimenting they put together a great song and realize how great they are together. From there it all seems to fit. Here is a quick little glimpse of this great movie:
Of course no movie would be complete without a battle band and oh what a battle band they have! This band is mean and stuck up and need to be put in their place. The way they get their name is actually thanks to an incident that happens with the main opposing band member and let me tell you it's absolutely hilarious and definitely one of our favorite parts! Will this band win the competition that Lemonade Mouth so badly wants to win or will Lemonade Mouth win something so much better?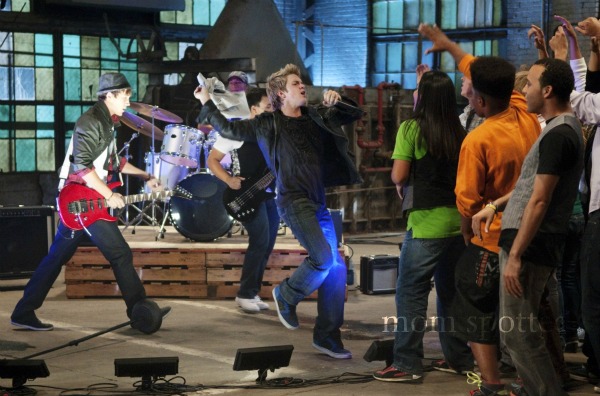 If the great story line doesn't get you well, the music will. I, personally, loved the sound track for this DVD so much that we downloaded it in iTunes. Now we all rock out to the tunes on our iPods too! Plus, don't forget this comes with a Digital Copy so you can download it right to your device and watch it anywhere at anytime!
You can purchase the LEMONADE MOUTH: Extended Edition on DVD and order it from Target for $17.99, Walmart for $14.96, and Amazon for $14.99 now. It has a running time of 1 hour and 47 minutes and is rated TV-G.
Mom Spotted Review Policy: I was provided with a DVD at no cost by the manufacturer and/or its PR agency in order to give my own personal opinions. The opinions I have given are mine and may differ from others but it was not influenced in Marany manner by monetary means.