My birthday is two weeks away but Saturday night my husband surprised me with a birthday party. I don't think I've had a birthday party since I was like 8. It was so much fun and I forgot just how much fun it is to get presents! My two best gifts came from my parents. My dad bought us two tickets to Sea World for our upcoming FL trip and my mom bought me this: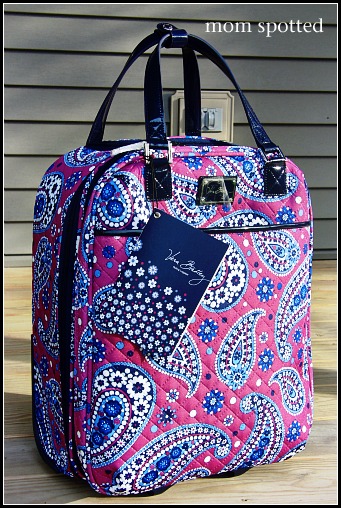 It's the Vera Bradley  17″ Roll Along Tote in Boysenberry!!!! I was ecstatic!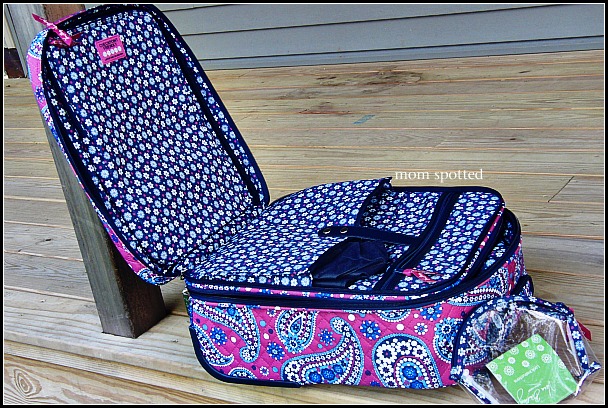 As you know I am already a HUGE Vera Bradley fan and on top of the couple of reviews I already own several bags of theirs on my own. I've been drooling over their new luggage and really want this full set for myself. I about died when I got this as a gift from my mom. Let's just say she was thrilled with my reaction.
I really wanted to show some photo's of this bag because when researching these bags I struggled to find photos other then the stock photos. My photos don't even really show all the amazing features of this bag.