It seems this time of year there are so many Easter Egg Hunts going on for our kids. We're really lucky that the town next to us holds a really big Egg Hunt each year. It's free of charge which is also a huge plus. There are several fields and they are marked off according to age. This year Gavin moved up to the 4-7 years field. You have to wait until the whistle is blown to go grab your eggs. Make sure you have a bag for your child because they will need it!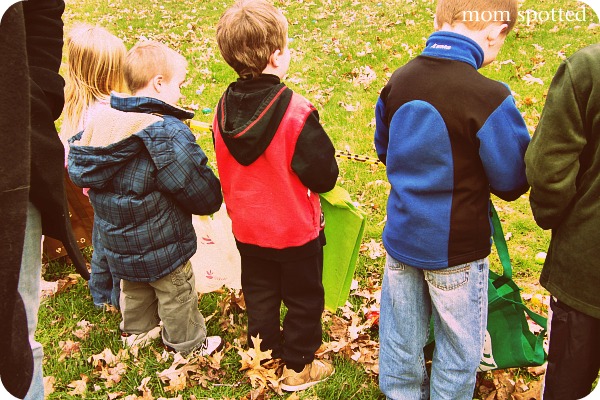 See now this is more of an Easter Egg Dash then a Hunt. Once the countdown happens and whistle blows those little people can really take off. It was so cute. The little girl next to Gavin fell at first and instead of taking off like everyone else he stood there and helped her get back up. Awww, my little gentleman.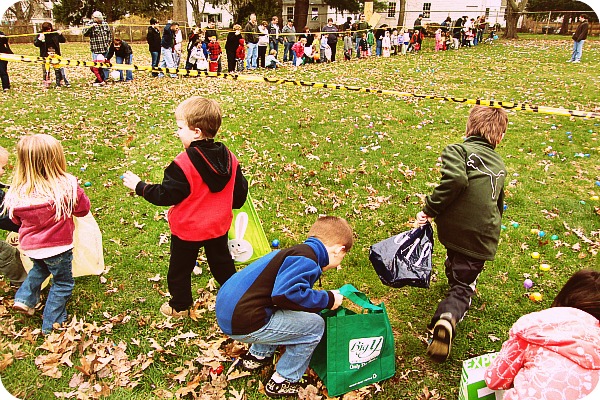 See what I mean about the dash and not the hunt? Eggs are everywhere!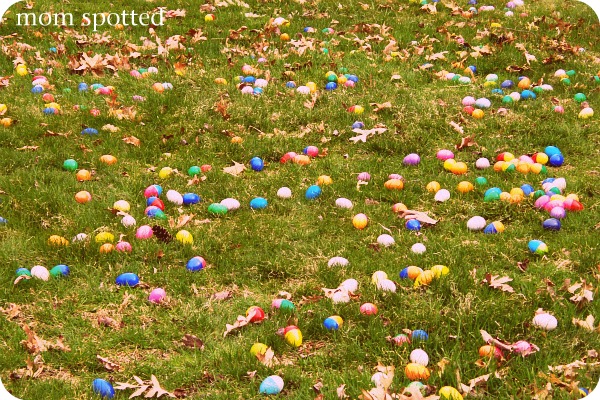 Once he got his groove on he was filling that bag fast.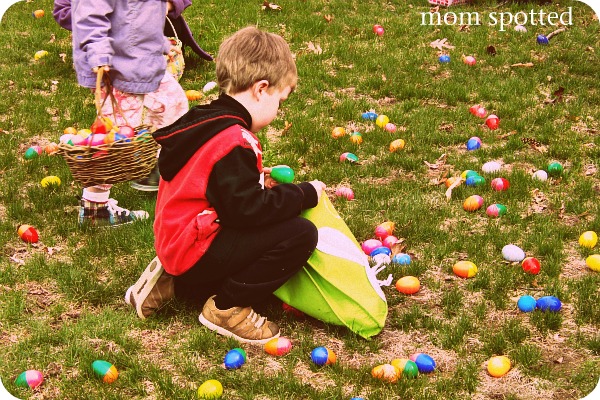 Once all the eggs were taken all the kids retreat back to the sidelines to count up their goodies.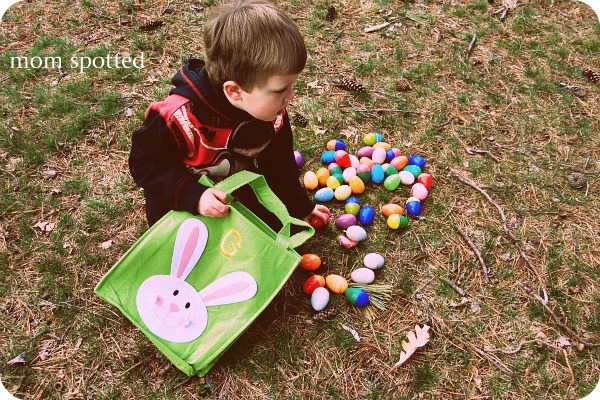 Since it is all volunteer and based off donations it's requested that you crack open the eggs and return them to marked bins so they can be used again next year.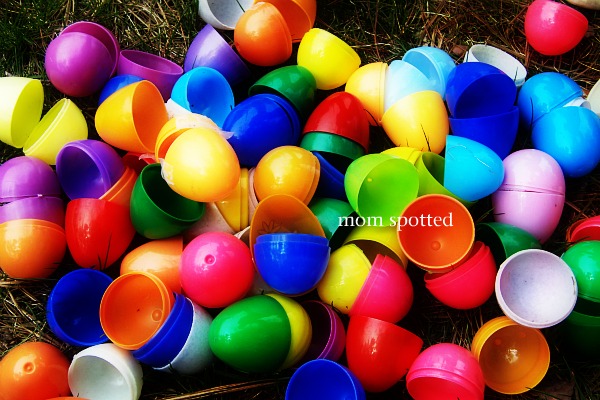 Then what do you end up with? A ton of candy.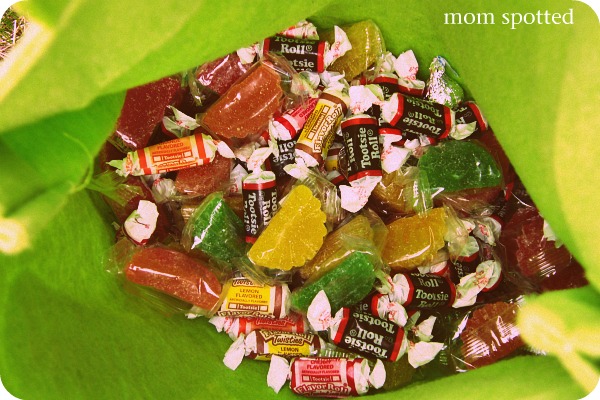 Mom's favorite part is that afterwards everyone gets an opportunity to get their picture taken with the Easter Bunny. So always remember to bring your camera!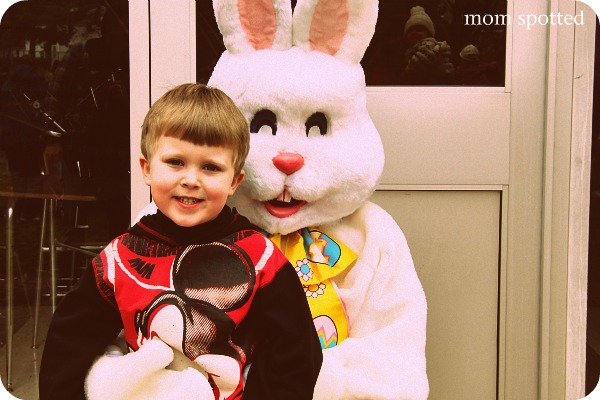 Sadly Johnny was at baseball with Grandma so he wasn't able to participate and this was the last year he was old enough.
Do you participate in a neighborhood Easter Egg Dash, er, I mean Hunt?