Last week we got Gavin his new BIG BOY BED! He is so excited still about it! They had winter vacation all last week and Nanny had them sleep over Wednesday night. Hubby and I had a date night after spending the day with the kids and going to the movies. We went to a place that keeps mattresses in stock and were able to bring it home that night. We forgot that with a full size bed the box wouldn't fit through the staircase and ended up having to climb the snowbanks and hang off the back deck while Hubby balanced it up to me. It was quite the show.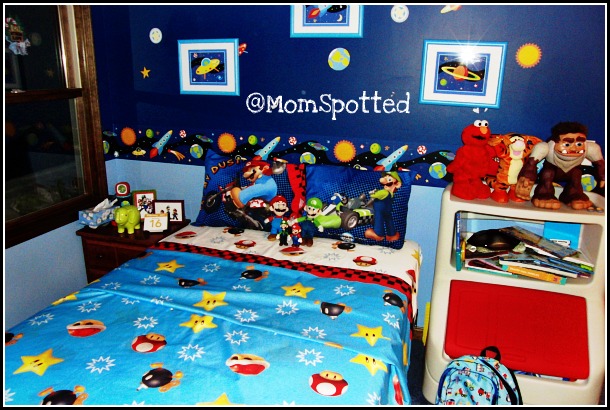 We got it all set up as well as we could before the boys came home the next night. I ran to Walmart after calling several and grabbed the Mario Brothers Sheet set for my Mario obsessed boy.
I even set up some of his stuffed animals and characters on the bed.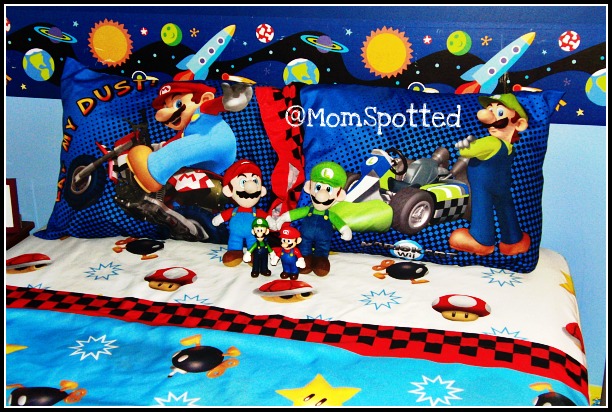 It looks so big in his room and definitely need to do some more changing around. The room is just as big behind the picture as it is what you can see, but its set up like a room on one side and a playroom on the other. Might need to change that.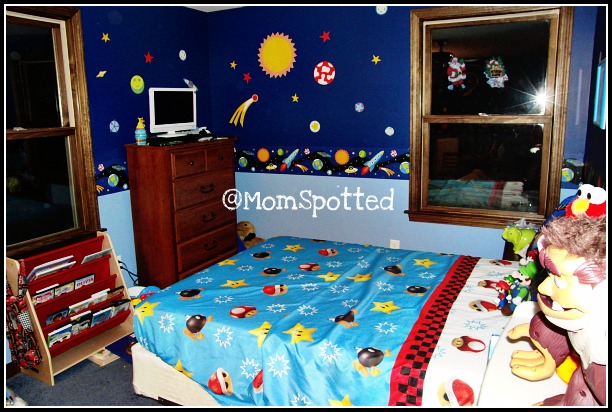 When the boys came home Gavin was so excited! We didn't tell him and let him wander into his room and find it. He freaked out and was so excited he was bouncing up and down an couldn't form sentences. It was hilarious. I had gotten Johnny a new movie so he didn't feel forgotten and they decided to watch the movie in Gavin's new bed and have a sleep over!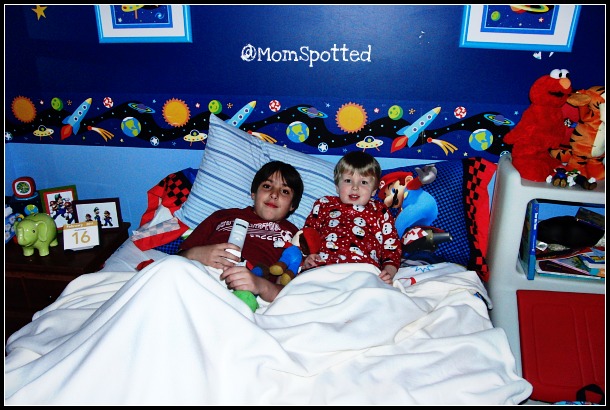 If you link up, please leave a comment 🙂
Mister Linky's Magical Widgets — Easy-Linky widget will appear right here!
This preview will disappear when the widget is displayed on your site.
For best results, use HTML mode to edit this section of the post.