As I was telling you yesterday I am addicted to those little recipe card magazines at the checkout of  Walmart and grocery stores. I just can't help myself and buy them every time. Well, I figured it was about time I use one. Johnny picked the Velveeta cookbook. I picked the Cheesy Chicken & Broccoli Bake.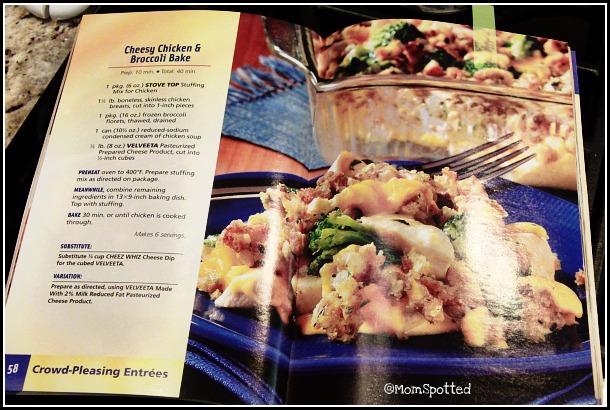 You'll need the following:
1 pkg. (6 oz.) STOVE TOP Stuffing Mix for Chicken
1-1/2 lb. boneless skinless chicken breasts, cut into bite-size pieces
1 pkg. (16 oz.) frozen broccoli florets, thawed, drained
1 can (10-3/4 oz.) reduced-sodium condensed cream of chicken soup
1/2 lb. (8 oz.) VELVEETA Pasteurized Prepared Cheese Product, cut into 1/2-inch cubes
~
You had to start by preheating the oven to 400 and making stove top stuffing.
confession: I have never made stuffing before.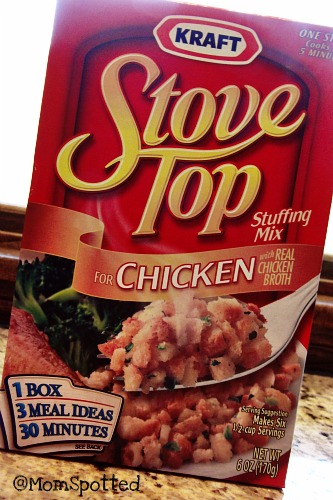 It was crazy easy and only took a matter of minutes. Next time I'll definitely wait and make this later in the game. I'm not a fan of the stuff personally. Hubby loves it. He says he doesn't know anyone who doesn't like stuffing but me.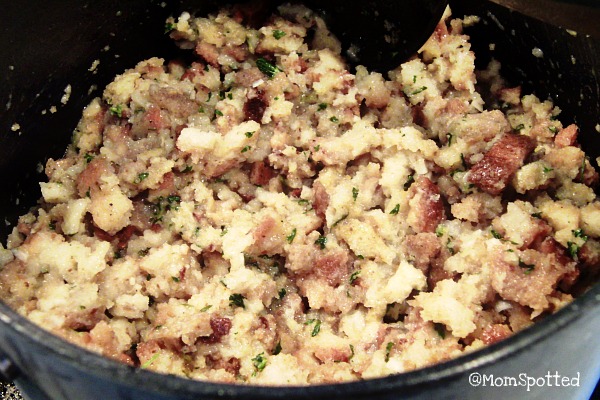 Next you'll want to cut up your chicken breast into bite sized pieces. Place in bottom of a 9×12 baker. I personally love my corningware dish and rarely use any other.
Yes, I know I stink at defrosting but they were frozen.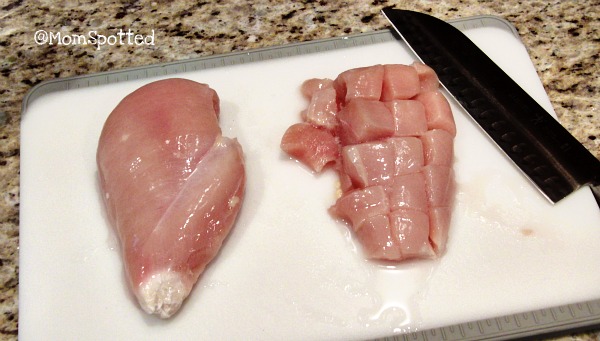 Next take your Velveeta cheese and cut it into small cubes. I bought a larger size and put 1/3 more cheese in.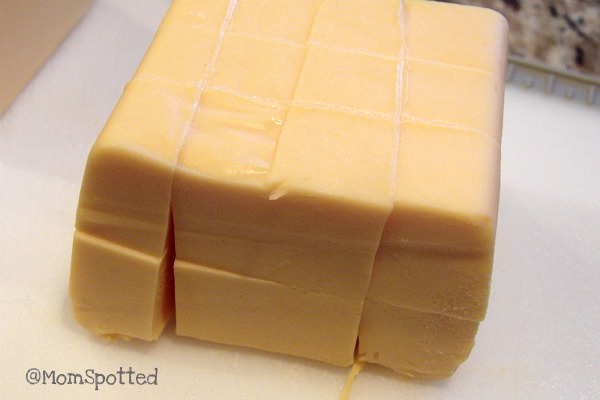 At this point it should look something like this: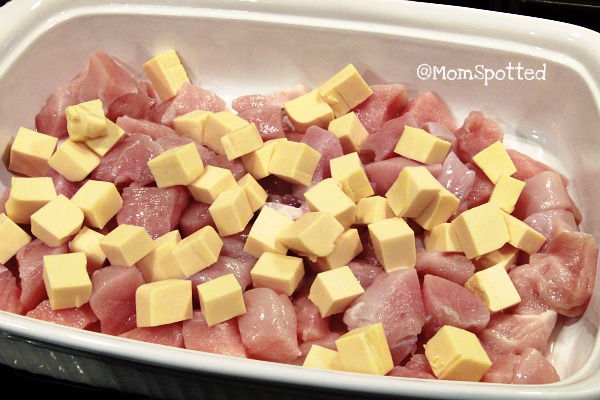 Next spread out thawed broccoli florets. Next time I'm going to try this with real ones. I don't like mushy vegetables and they were mushy after. Fresh ones would have a little crunch still.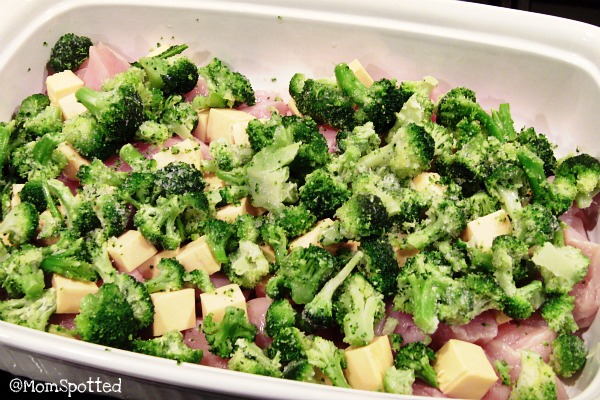 Then you're going to take a can of Cream of Chicken.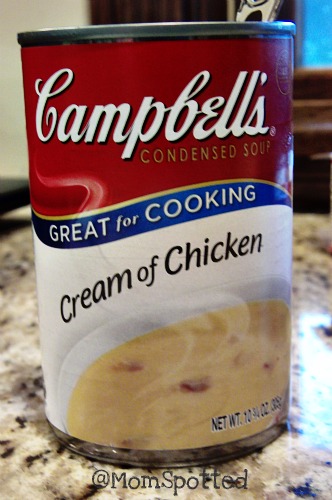 Spread it all over. The easiest way to evenly coat it was to take my wedding rings off and get my hands dirty.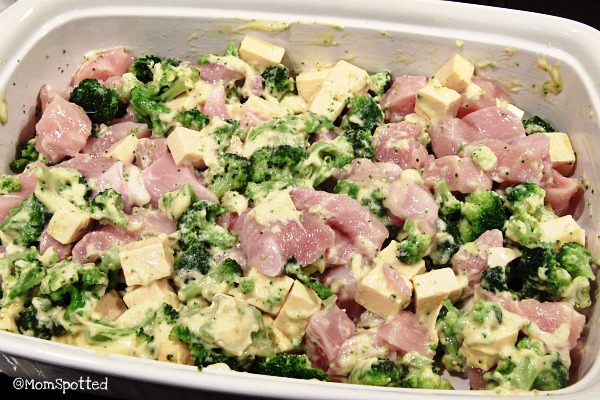 Now you're going to take that stuffing you made now gets sprinkled all over the top. This too is easiest to just use your hands to crumble it evenly.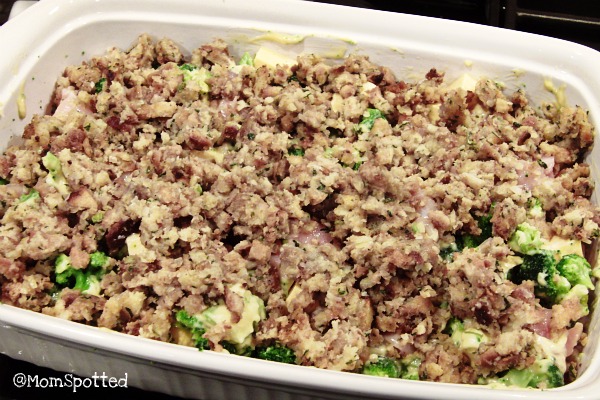 When it comes out it will have a nice crisp top.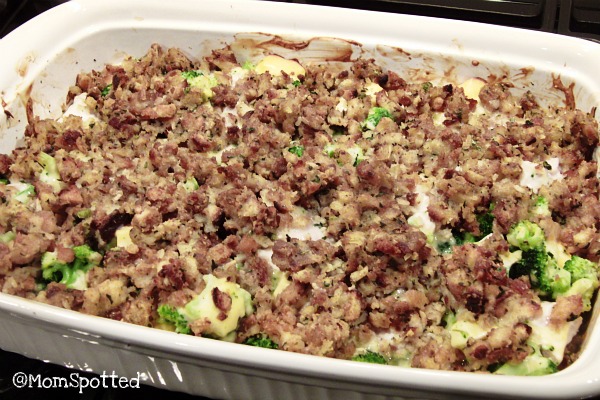 Doesn't that look good? Hubby says I should add in some bacon next time too.
We really liked this recipe and with the few minor adjustments that I mentioned this will definitely be made again. It's a perfect home cooked meal during the week. Minimal prep time and minimum dirty dishes. I like both those things during the week when I'm aiming for a nice family dinner. We served it with fresh french loaves.