I am so happy to finally see the mountains of snow in my neck of the woods melting. My kids and husband are ready to commit me as I have been shoveling the lawn on a regular basis by throwing it IN the driveway so it will melt faster as the sun heats it. I know it is crazy but I really can't stand winter, the cold, and the snow. We have finally been out of freezing temps (for the most part) at night and warmer weather is on it's way. It won't be until May/June til we really see the warm weather and consider playing in water but a girl can dream for now, right?
So, with all things warm I'm ready to 'Spring into Summer' and what better then to do an event to get us all in the mood! This will be a fun event all about getting outside! Like always by posting my button early on your FRONT PAGE SIDE BAR (back pages, etc don't count) you will receive FOUR BONUS entries into some great contests!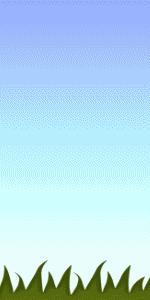 So I hope you'll enjoy me because on April 4th things are really going to start hopping here. Comments will be closed on April 3rd so make sure to get it up now and share this great event!