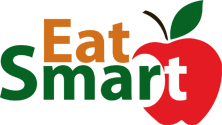 As you know I attended the 2011 International Home + Housewares Show in Chicago. It was at this show that EatSmart announced the release of their newest scale in their bathroom scales. The Precision GoFit Digital Body Fat Scale is slim in design and measure everything from body fat to bone mass.
If you aren't familiar with the brand you must check out their website. They have amazing scales for both the kitchen and the bathroom that are both incredibly functional and affordable!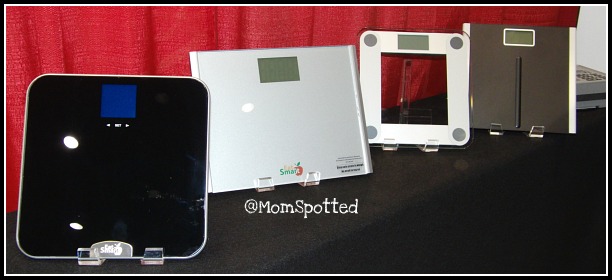 The scale I am reviewing is the Precision GoFit Digital Body Fat Scale. Out of the box it comes with everything you'll need to use it immediately right down to the batteries.
The EatSmart Precision GoFit quickly and easily measures body fat, body water, body muscle and bone mass using our newest ITO BIA technology. BIA sends a safe, low level electrical current through your body which allows your Precision GoFit to analyze your body in real time. The touch screen interface and automatic person identifier makes it one of the most user friendly bathroom scales on the market today. Tracking your goals has never been easier!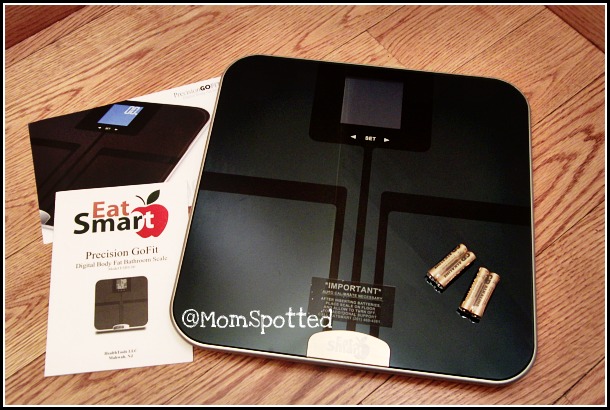 The EatSmart Precision GoFit is not your ordinary bathroom scale as it can quickly and easily measure weight, body fat, body water, body muscle and bone mass using our new ITO BIA technology. This scale is perfect for individuals who are serious about taking control of their health.

BIA (Bio-Electrical Impedance Analysis) technology allows you to easily calculate your body fitness by imputing information of gender, height, age, activity level and your weight. In bare feet, this technology sends a low-level electrical signal though your body fat and then measures the resistance the signal encounters. This signal is perfectly safe and will not be felt.

The Precision GoFit Scale stores up to 8 different users' personal profiles and will be able to recognize these users as soon as they step onto the scale. This auto recognition software makes it simple to operate, since all you have to do is stand on the platform barefoot and it identifies who you are based on past weight. Not having to select a user gives it the same functionality as a basic bathroom scale with added benefit of % body fat, % body muscle, % body water and bone mass.

Let's not forget about its universal EatSmart features! The Precision GoFit uses "Step-On" technology which means no more tapping to turn on your scale. It measures up to 400lbs and will display an accurate readout to the nearest .2 lbs on the oversized 3.5″ LCD display. Its sleek design and slim profile fits perfectly into any surrounding. The touch screen interface makes it one of the most user friendly bathroom scales on the market today.
Now to use for the basics you just need to flip the scale over and set it for the way you track your weight (i.e. lbs, kgs). Just push the unit button until the screen is on the setting you prefer.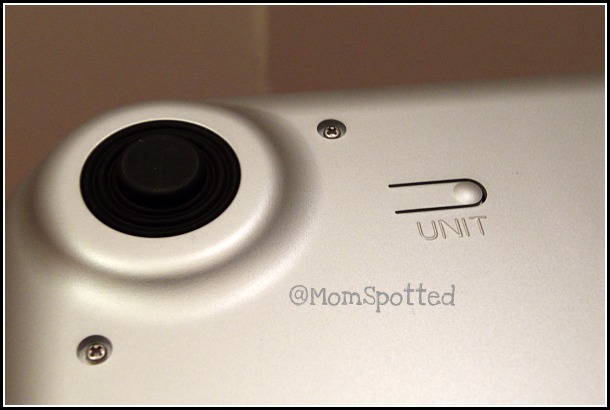 Features
Measuring Functions: %Body Fat, % Total Body Water, % Muscle Mass and Bone Mass
Proprietary Automatic User Identification Technology; Stores personal data for up to 8 users
EatSmart "Step-On" Technology – Get instant readings!
Large 3.5″ Blue LCD display with white backlight – Easy to read.
4 High Precision Sensors – Consistent and accurate measurement
Measurement Modes: Pounds / Kilos
Graduation Increments of .2 lbs. / .1kg
Ultra thin, sleek design with high quality tempered glass platform
Max Weight: 400 lbs / 180 kgs
Auto Calibrated; Includes 4 AAA batteries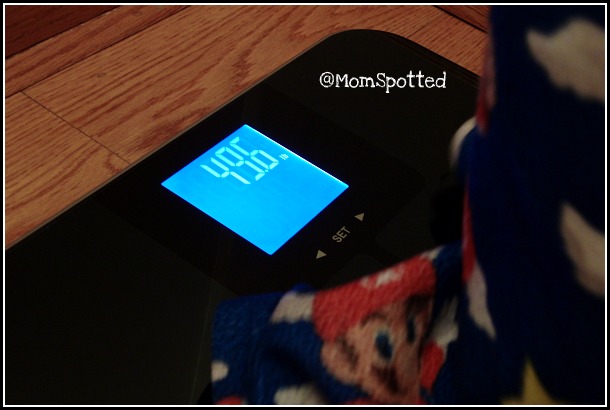 The thing that is really cool about this scale is that it is so much more then just a scale! You can customize it for up to 8 different users to track your goals. If getting fit is on your agenda this spring this is a great way to see your progress along the way! It will help you not just with your weight but your body fat, bone mass, body water, and body muscle. When I was really doing good with my workouts I remember getting really frustrated when I sometimes saw the scale going up. I reminded myself that since I was regularly working out it meant I was forming muscle that weighed more then fat and it was natural to gain the weight from it. Seeing it on this scale would really help with motivation!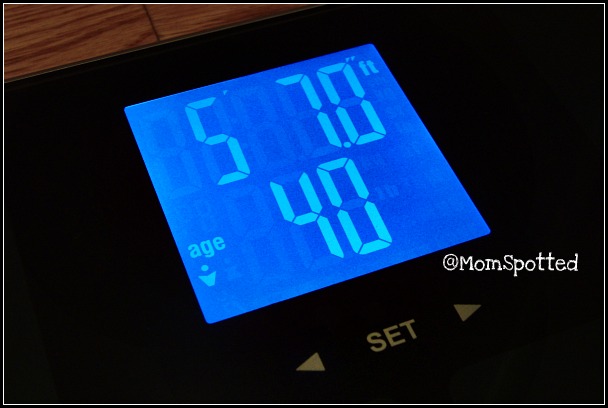 You can purchase the Precision GoFit Digital Body Fat Scale from their Amazon web store for just $49.95 and ships within 24 hours!
~or~
EatSmart has offered one Mom Spotted Reader a Precision GoFit Digital Body Fat Scale!!!

How to Enter:
1.) Visit
EatSmart
and tell me what OTHER scale you like of theirs!
Mandatory
How to earn additional entries:
2.) Become a follower on my blog (publicly- privately does not count)-leave another comment (or let me know if you already are) – 2 entries
3.) Subscribe to my blog by EMAIL (not feed) – 2 entries
4.) Blog about my giveaway- with a link back to here AND
EatSmart
4 entries (get two more if you include a photo of the giveaway).
Post YOUR blog entry first and then the comment (please include the link directly to it not to your front page, and make an additional comment then the ones above.)
5.) Add my Mom Spotted button to your blog
6.) Follow
EatSmart
on Twitter
7.) Follow
Mom Spotted
on Twitter AND Tweet about this giveaway-
Copy/Paste:
Win a Precision GoFit Digital Body Fat Scale from @EatSmartScales & @MomSpotted #giveaway ends 4.10 http://wp.me/p18qpn-25B
~this can be done once daily~
8.) Become a Fan of Mom Spotted on Facebook– leave me a comment
9.) Become a Fan of EatSmart on Facebook! – Tell them what you love at their site
10.) Post on your facebook home page (1x daily):
Win a Precision GoFit Digital Body Fat Scale from @EatSmart Products & @Jennifer MomSpotted Giveaway Ends 4.10 http://wp.me/p18qpn-25B
(Make sure it links to me and EatSmart Products & put link in comment)
11.) Leave a relevant comment on any non-giveaway post (reviews are ok)
12.) Vote for MomSpotted on Babble (No registration – 2 second click) 1x vote
(Make sure to check out all my other giveaways!
Check the side bar to the right for list!)
That's many chances to win a Precision GoFit Digital Body Fat Scale!!!
Contest ends April 10th at 11:59pm!
***USA Only***

Mom Spotted Review Policy: I was provided with the featured item(s) at no cost by the manufacturer and/or its PR agency in order to test the products abilities and give my own personal opinions on it. The opinions I have given are mine and may differ from others but it was not influenced in any manner by monetary means.