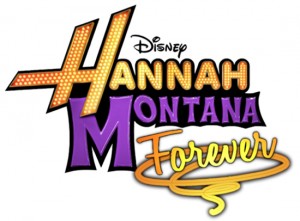 Ok, here I go I must admit it. I love Hannah Montana. There I said it. I'm more then happy to sit down with my ten year old and tune in to the latest Hannah Montana episode. When I found out it was ending I was just as disappointed as Johnny was. We have been watching Miley grow up on television for as log as I can remember. When Johnny found out we were getting the final season on DVD he was excited and couldn't wait to make a night of it with his mom and some popcorn.
When the DVD arrived we were impressed with the packaging. Unlike any DVD we've received before this DVD has a cool little book built in to the case. You'd actually think it was a book if you saw it sitting on the counter without the sleeve on it. Inside you'll find a autographed picture, character bios, funny pictures, and more. I liked seeing her crazy different looks throughout the years. As a mom I find it crazy how much she "grew up" over the years. I can't believe my own kids will go from looking like a cute little kid to a grown person in such a short time.
After nearly five years and over 100 new episodes on Disney Channel, the January 2011 series finale of "Hannah Montana" delivered 6.2 million Total Viewers, outperforming its record-setting fourth season average and posting Disney Channel's highest ratings ever in the hour in Total Viewers and Kids 6-11.

The fourth season, titled "Hannah Montana Forever," ranked as the series' most-watched season ever in Total Viewers (5.7 million), Kids 6-11 (2.1 million/8.4 rating) and Tweens 9-14 (2.1 million/8.5 rating). In fact, the series grew its Total Viewer and Kid 6-11 audience each season: Throughout its run of original episodes, "Hannah Montana" ranked as the year's #1 cable series among Kids 6-11 and Tweens 9-14 a noteworthy three times: 2006, 2007 and 2010.

Since its premiere in March 2006, "Hannah Montana" has triumphed in television, music, concert tours, books, DVDs, consumer products and films. With themes spanning "express yourself" and "follow your dreams," the live-action comedy series introduced typical teen Miley Stewart, who lives with her older brother and widowed dad, a songwriter.  But unbeknownst to her friends and classmates, Miley has a secret double life – she is the world famous pop star Hannah Montana. Combining a stage persona with creative costuming, Miley discovers she can have the best of both worlds – the fame and fortune of a well-known singer and the fun of middle and high school with her best friends, Lilly and Oliver, whom she has entrusted with her secret.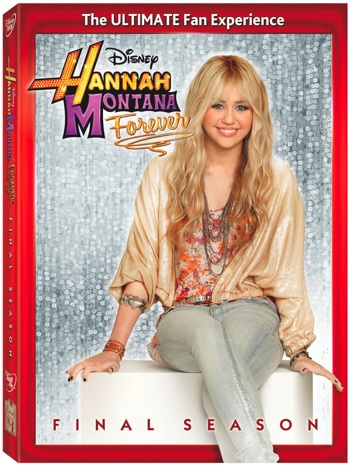 The final season of Disney Channel's trailblazing comedy series, "Hannah Montana" arrives on a 2-Disc DVD Set March 8, 2011, from Walt Disney Studios Home Entertainment. Specially packaged to include all 13 final season episodes, this exciting release also contains an exclusive alternate ending to the series finale; a series retrospective; cast goodbyes and an all-new collectible memory book; a Hannah Montana photograph with signature and much, much more – it's the perfect tribute to the end of an era! Giving fans of all ages the chance to complete their DVD series collection, HANNAH MONTANA FOREVER: FINAL SEASON beautifully concludes the laughter and fun of Miley Stewart's (Miley Cyrus)   high school adventures while also unveiling her big superstar secret. For those who have followed Hannah Montana for four-plus amazing years and are ready to see how it all ends, Miley Stewart has found herself at crossroads during her senior year. After all these years, does she still have the best of both worlds? Can she continue her alter ego, Hannah Montana, or will she leave it all behind to be an ordinary girl? This exciting release invites viewers to come join Miley, Lilly, Oliver, Robby Ray, Jackson, Rico and special guest stars Sheryl Crow, Cody Linley, Dolly Parton and more as they bring the groundbreaking and beloved series to a close.
DVD Packaging & Bonus Features: HANNAH MONTANA FOREVER: FINAL SEASON is packaged as a 2-Disc DVD set which includes all   13 episodes from the final season, three all-new bonus features (An Alternate Ending to the Series Finale,   From Auditions to Wrap: The Cast Looks Back & Cast Goodbyes) and a 28-page commemorative Hannah Montana memory book that includes show history/trivia, a Hannah Montana photograph with signature and more.
Disc Specifications:
Street Date: March 8, 2011
Feature Run Time: Approximately 341 minutes
Rated: G    Technical:  1:78:1 – 16×9    Sound: 2.0 Dolby Digital
Languages: English, French, Italian, Spanish, Portuguese & Dutch
Subtitles: English, French, Italian, Spanish, Portuguese, Dutch & Arabic
You can purchase the Hannah Montana: Final Season DVD set for $19.99 from Target and $17.99 from Amazon.com
Mom Spotted Review Policy: I was provided with a DVD at no cost by the manufacturer and/or its PR agency in order to give my own personal opinions. The opinions I have given are mine and may differ from others but it was not influenced in Marany manner by monetary means.