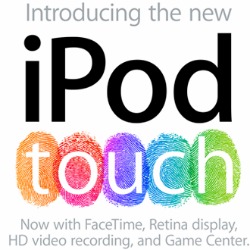 I've owned an Apple iPod Touch for about a year now. Problem was it wasn't until recently that I realized all it was capable of. I never hooked it up to iTunes or any of that. I didn't realize how much it would benefit the product. Then I was offered a chance to review the latest version of the touch- the 4th Generation. You know, the one with the camera!!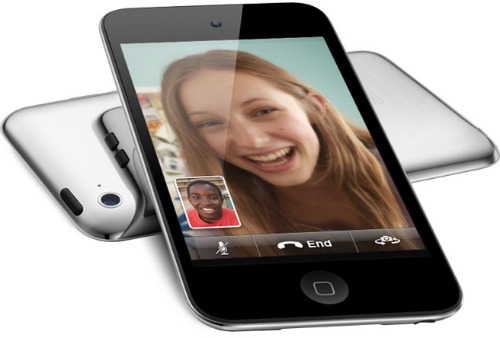 It was time to install iTunes. I did have a bit of trouble at first because my laptop id Windows 7 but I eventually got it. I know, I know I'm still using a PC. I do have my eye on the all new MacBook Pro! With iTunes installed I realized immediately I was missing out on SO much. Don't get me wrong I already loved my touch but this took it to a whole other level. Why hadn't I done this sooner?
I've learned quite a bit in the past couple months about my touch and I had planned on doing this like my normal reviews but this review would be really long because the number of photos would be endless. So I will be showing you a video using my touch. The one thing I haven't tried out yet is the FaceTime feature. It's not that I don't want to I just haven't found anyone to use it with.
Video calling is in full effect on iPod touch. Now your friends can see what you're up to, when you're up to it. With the tap of a button, you can wave "hi" while standing in a foreign country, get a second opinion on a pair of boots, or have your friends bear witness to the everyday pranks, bets, and dares they otherwise might have missed — new iPod touch to new iPod touch or iPhone 4 over Wi-Fi. And come face to face with even more fun.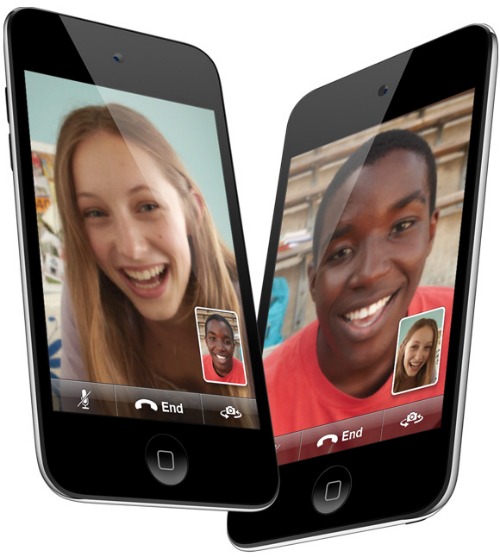 Now here is why I love mine! I'm no movie star and my normal device to record now IS my touch so I had to go use my Flip which the quality is nothing next to my touch so I do apologize about that.
Depending on which model you purchase you can get them as low as $229 and are well worth every penny!
Mom Spotted Review Policy: I was provided with an iPod touch and iTunes cards at no cost from Apple in order to give my own personal opinions their website . The opinions I have given are mine and may differ from others but it was not influenced in any manner by monetary means.