This past weekend making Valentine's turned into a family affair.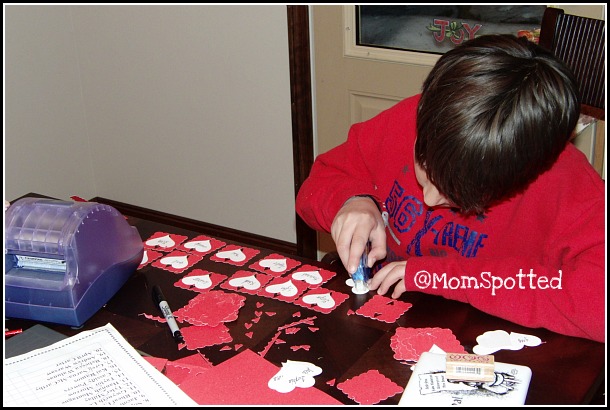 While Johnny did most of all of his, I helped a lot of course with Gavin's.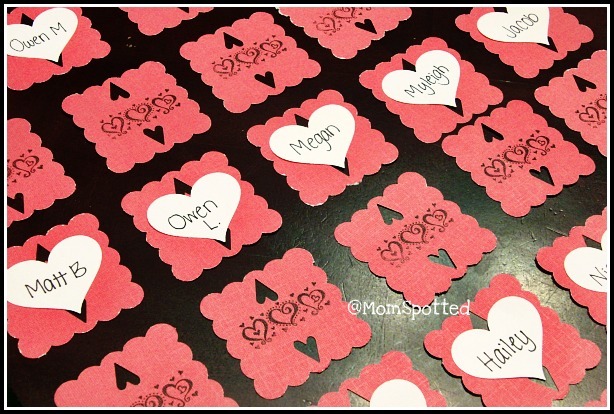 We needed to tie the two pieces together like this: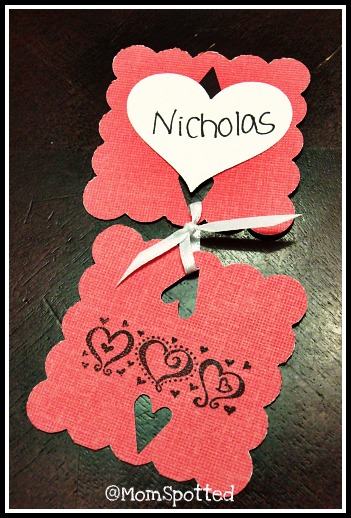 So Daddy helped Johnny out: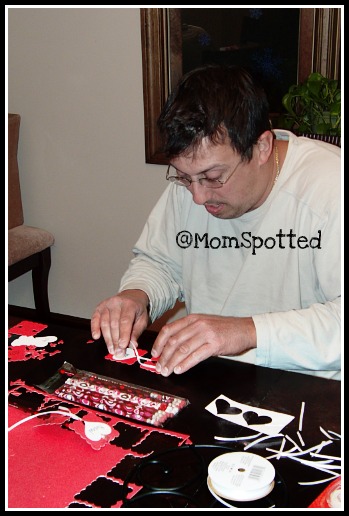 So he could get to the fun part of putting them on the pencils: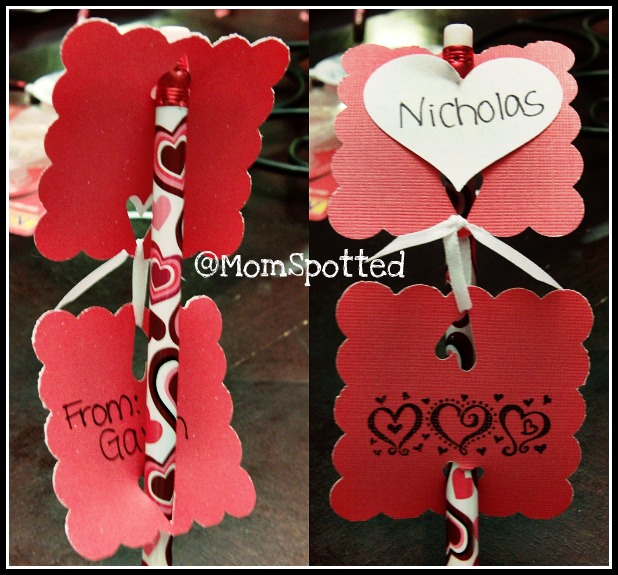 Do you make your own Valentine's?