I love crock pot meals. Simple meals that don't take a lot of work and provide a great meal for my family are especially favorites in this house. This recipe was a little more prep then I normally prefer but it was worth it. I got this recipe from my Taste of Home Magazine subscription.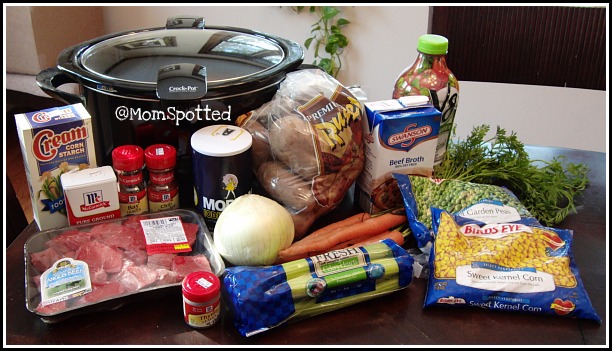 As you can see it requires quite a bit of ingredients. A lot of them are ones you may already have in your fridge or pantry. If not you won't need to worry- you'll be making this stew again so it's worth the purchase of the additional items. If your curious of what brands I used exactly you can see. I used the low sodium option of V8 since some of the comments said they felt it was a bit salty. I didn't feel this way at all so I'm happy with the brands I chose.
Ingredients:
1 pound beef stew meat
2 medium potatoes, peeled and cubed
1 can (14-1/2 ounces) beef broth
1 can (11-1/2 ounces) V8 juice
2 celery ribs, chopped
2 medium carrots, chopped
1 medium sweet onion, chopped
3 bay leaves
1/2 teaspoon salt
1/2 teaspoon dried thyme
1/2 teaspoon chili powder
1/4 teaspoon pepper
2 tablespoons cornstarch
1 tablespoon cold water
1/2 cup frozen corn
1/2 cup frozen peas
I doubled the ingredients.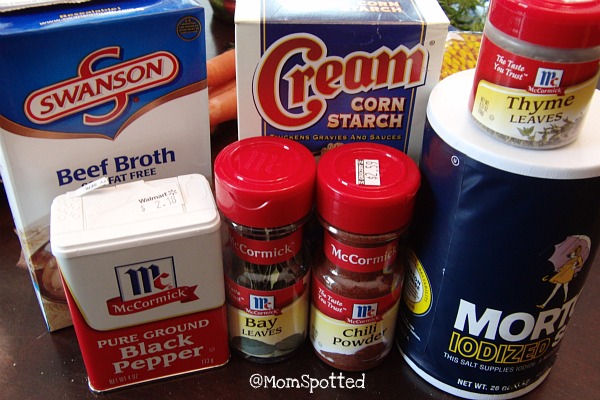 I purchased the prepackaged beef at my grocery store. It was pretty big so I cut it up more. I will cut it even smaller to bit size next time. I hadn't realized how long this would take to make and couldn't switch to a high setting so I put the meat in first on high to start cooking it.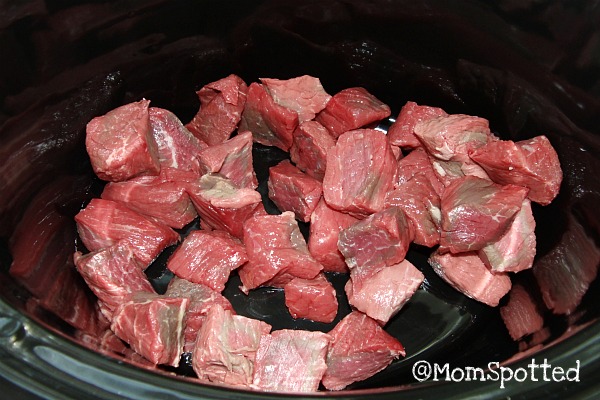 Next I chopped up carrots and add them in. I used my Wilton Cake Lifter to move all my vegetables from the cutting board to the crock pot.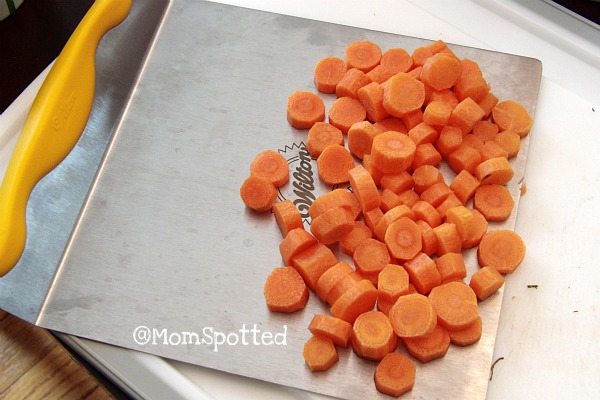 I then diced potatoes and added them in. I love potatoes in soup so I put much more then it stated.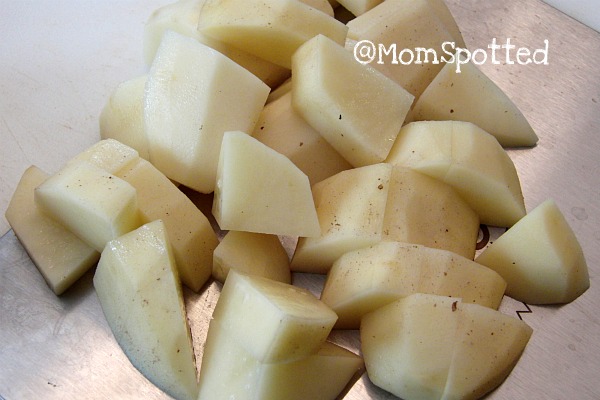 Chopped up my celery. I can't stand celery in soup but this didn't bother me. Maybe I like fresh celery instead.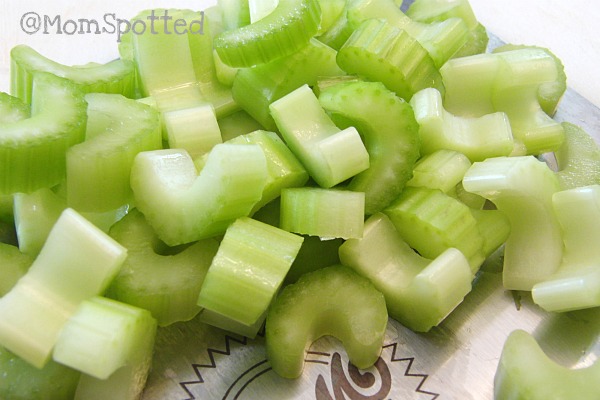 Add diced onions.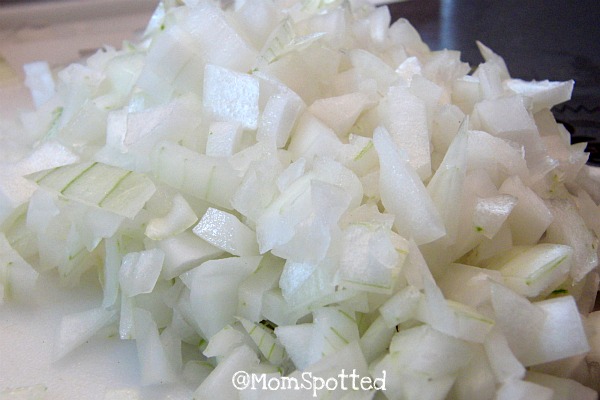 I then added the beef broth and bay leaves and stirred. Doesn't it look good already?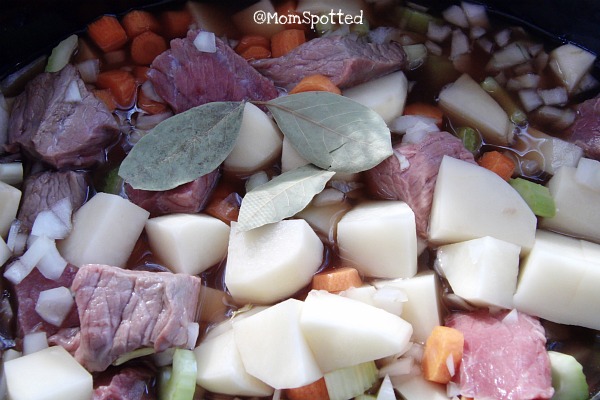 Then add in your V8.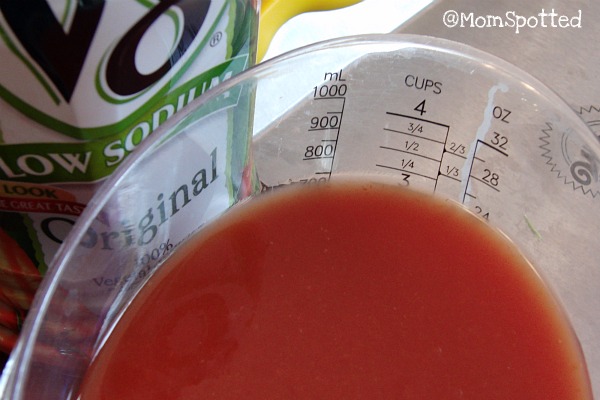 I recommend keeping a big bowl nearby for all your scraps. There will be quite a bit.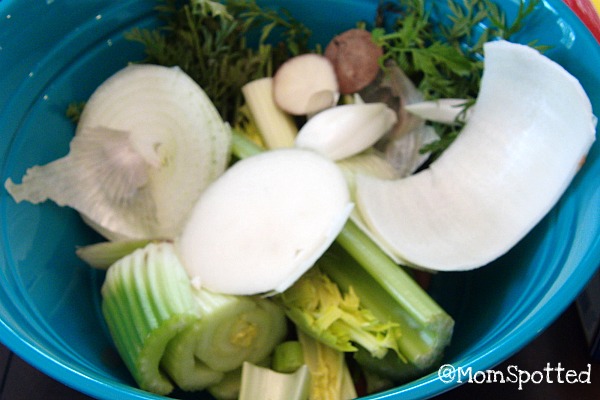 Next add in your spices: dried thyme, chili powder, pepper., and salt.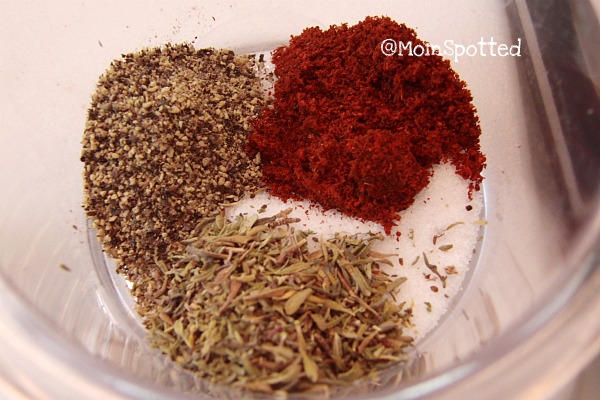 Once the first 12 ingredients are in it will look like this and it is so hard to wait! You'll need to keep it on low. I'm usually one to figure out how to make it a recipe on high BUT this almost comes to a boil on low so I wouldn't recommend it. Cook for 6 hours.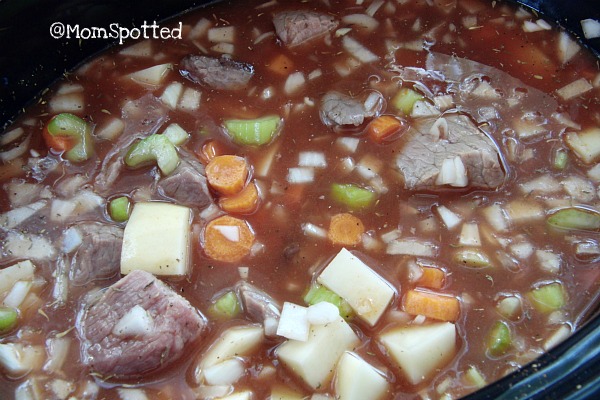 In the last half hour mix the water and corn starch. Add in. I forgot to double this.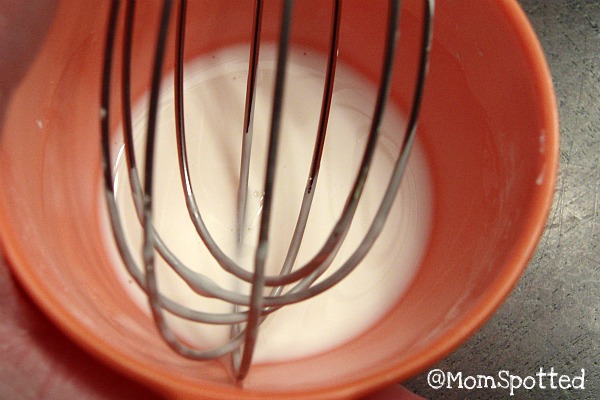 Remove your bay leaves.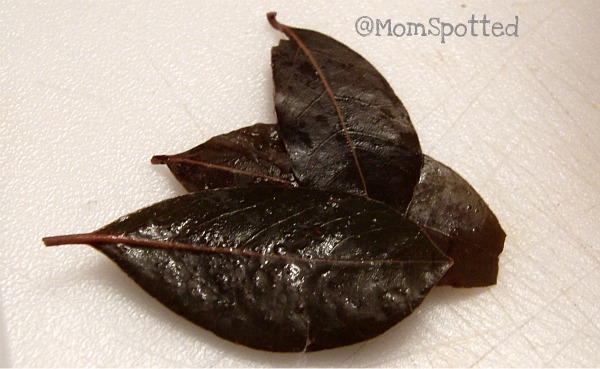 Add your frozen corn.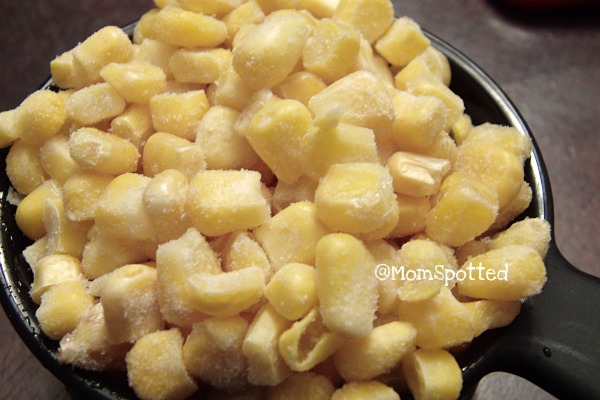 Add your frozen peas.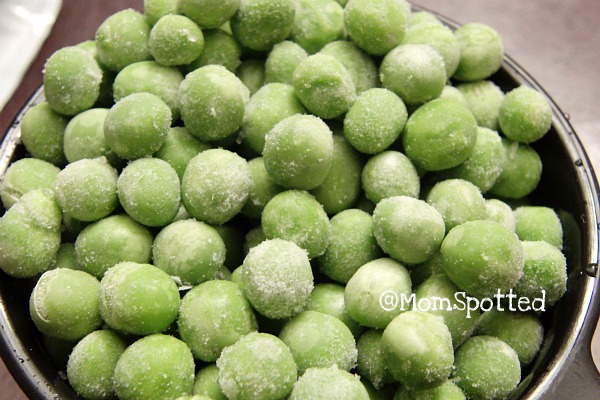 Let cook on low another 30 minutes to an hour.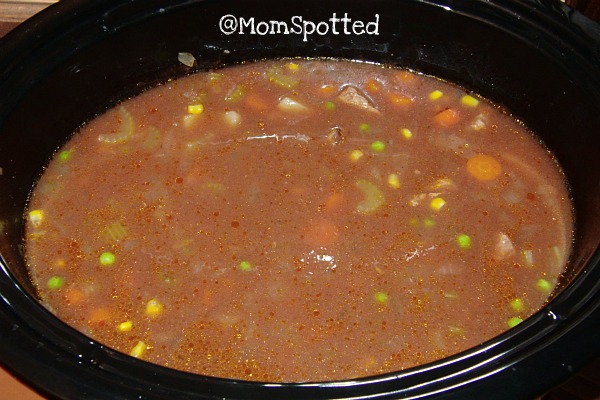 Serve. It was SO good. There was enough for my family to eat and then add to containers for lunch the next day.
We loved this stew! It was so good. There is nothing I would change about it and would definitely make it again!
If you would like to give it a try please let me know what you think. To make it easier you can click here for the PRINT VERSION.
This post was 100% unsponsored.