Normally I would never come here on my blog to complain about a company but in the past week alone I have left Walmart fuming more then once. See I dread going to Walmart as it is because every time I walk in I spend far too much money. This week I went to three Walmart's and spent only $29 total.I mean when the shelves look like this what are you supposed to buy?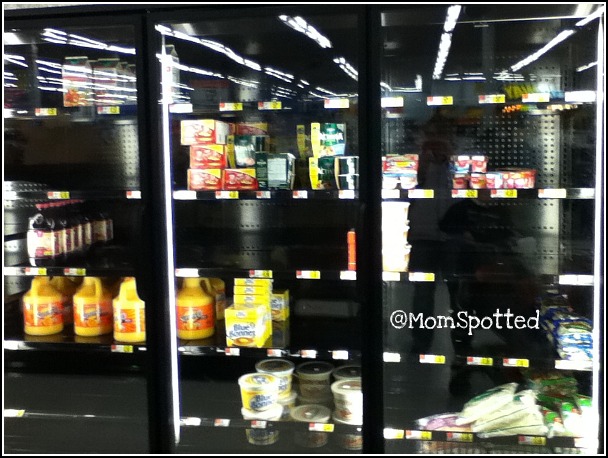 Then I called several Walmarts to find the Mario sheets for Gavin's new bed which I'll be sharing with you shortly. I didn't redo his room. I'll still be keeping his Rocket theme from Olive Kids but haven't ordered it yet and wanted him to love the new bed so I thought getting the sheets would be perfect. I went to Walmart originally and surprise, surprise they were out. This led me to calling other stores, since I don't live close to any and with gas prices being what they are I can't be driving to them all. I finally tracked one down and off I went as soon as I could so I could get them washed and on the bed before I had to get the boys from my MIL.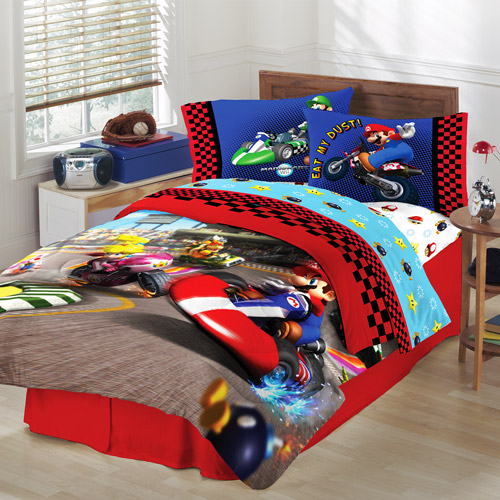 Well, as I was walking out I saw a huge center stand filled with Propel water bottles for $.50 each. I was super excited to see this because I had coupons at home for $1 off 2. Sweet! However, my coupons weren't on me. So the next day I dragged the kids to Walmart and put all 40 bottles in my cart. I go up to the register and they don't scan. Whatever just put them in, right? Wrong!
Can you believe they tell me I need to wait while their supervisor enters all the flavors into the computer. Okay, whatever. Twenty minutes go by and the cashier comes back over with a cart and starts taking the bottles off the belt and says sorry we can't sell these to you. Um, what? She goes on to tell me that they have been having problems with them since they put them out and they don't think they were supposed to be selling them. So, I'm already annoyed from sitting there waiting with two kids who want nothing more then to leave and now you're telling me I can't buy them. So, I walk over and see the stand of bottles still in the isle and I'm like no way. I ask to speak to a manager and ask why I can't buy something that is STILL out for sale. Even if it wasn't for sale it was THEIR error and they should have honored the sale. She apologizes and tells me they plan on removing them and I ask when since I came JUST for them since I had seen them there on a completely different day. Do you know this manager just tells me that there is nothing she can do and just walks away before I can say anything else!!! Seriously. Sorry but I think I'm done with Walmart for awhile. Target can serve my needs from here on out.
**Updated to state- Walmart didn't even know I had the coupons. I never took them out because we never got that far. They weren't in the computer so they just flat our refused to sell them to me. **