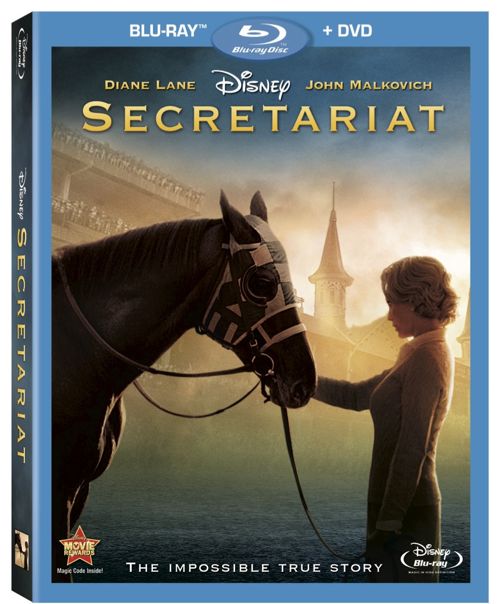 Disney presents an astonishing true story bursting with hope, heart and courage. Diane Lane and John Malkovich lead a celebrated cast in this inspirational motion picture from the producers of Miracle, Invincible and The Rookie.   Behind every legend, lies an impossible dream. Witness the spectacular journey of an incredible horse named Secretariat and the moving story of his unlikely owner, a housewife who risked everything to make him a champion. Out of the gate with never-before-seen bonus features, Secretariat is hours of pulse- pounding entertainment for the whole family!
Johnny and I loved having this to watch in the midst of all this cold weather. The story wasn't at all what I thought it would be. I thought it was a story about a horse. Instead it was about a woman and her strength to believe in herself, to have faith, and give her all. Secretariat aka Big Red is a horse that they got from a coin toss they lost. The horse wasn't expected to be the greatest race horse but Penny knew that this horse was special, she just needed to prove it. Big Red starts winning all the races but when he gets sick when it matters most will they do what's best for the win or best for the horse? Will they win all that they hoped or will Big Red fail when it matters most?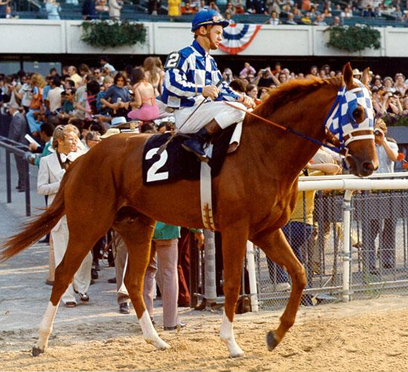 You can purchase the DVD & Blu-Ray combo today from Walmart for $22.96, Target for $24.99, and Amazon for $22.99.
Mom Spotted Review Policy: I was provided with the above mentioned product at no cost by Disney in order to give my own personal opinions their website . The opinions I have given are mine and may differ from others but it was not influenced in any manner by monetary means.