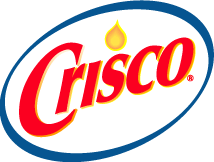 Crisco knows the holidays have passed, but they don't want you to forget that it is still fun to make cookies all year round! In fact did you know that Crisco has an entire section of their site dedicated for just recipes? One section I really like is their Cookie Central! It has all different kinds of cookies. Of course some are perfect for the holiday seasons, but many are great for year round baking!

If you have been following me along on twitter and facebook then you know sugar cookies and I have not been friends. Recipe after recipe things just weren't working out for me. I know it was daring to pick the sugar cookie recipe but I've had several people tell me to try "the Crisco one" so I knew it was one worth trying. Of course Crisco has it listed in their Cookie Central are as well!
Classic Sugar Cookies
1 cup Crisco® Butter Shortening
OR 1 stick Crisco® Butter Flavor All-Vegetable Shortening Sticks
1 1/2 cups granulated sugar
1/2 cup firmly packed brown sugar
2 tablespoons milk
3 large eggs, lightly beaten
1 teaspoon vanilla extract
4 cups Pillsbury BEST® All Purpose Flour
1 1/2 teaspoons baking soda
1 1/2 teaspoons cream of tartar
1 teaspoon salt
Colored sugar and decors (optional)
To start, in your main bowl measure out 1 cup crisco shortening.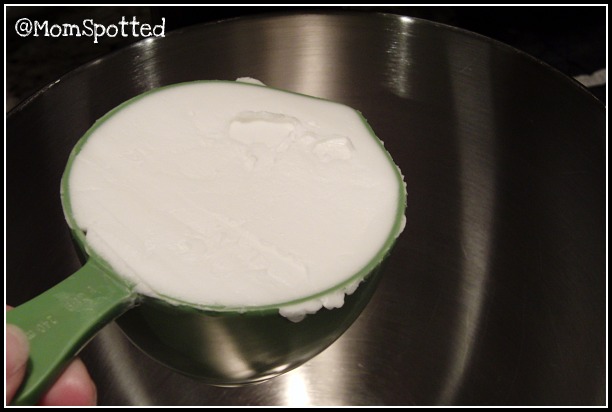 Next add your granulated sugar and your brown sugar. Mix until it looks like this: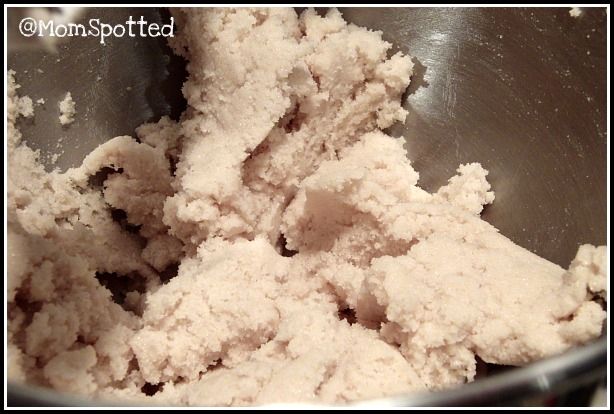 Next, add 2 teaspoons milk.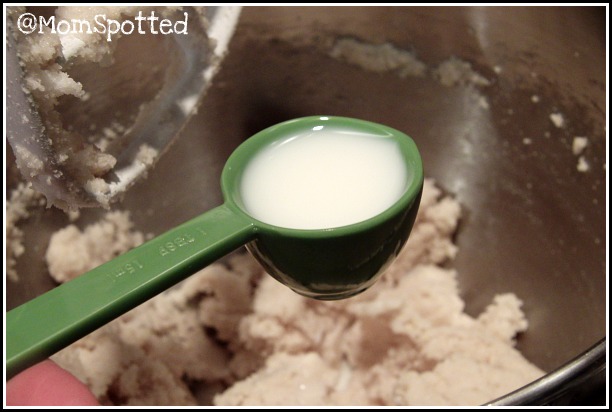 Beat in three eggs, one at a time.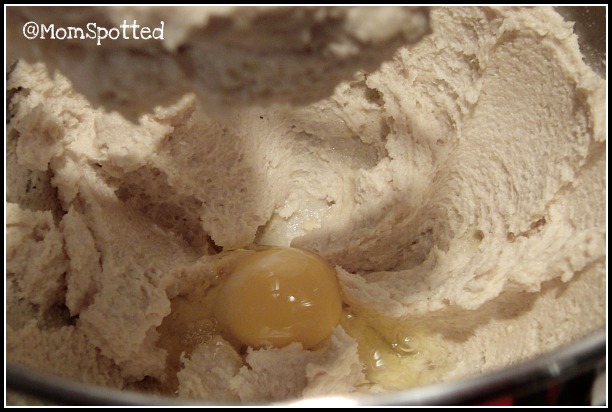 Then add your teaspoon vanilla extract. Mix well.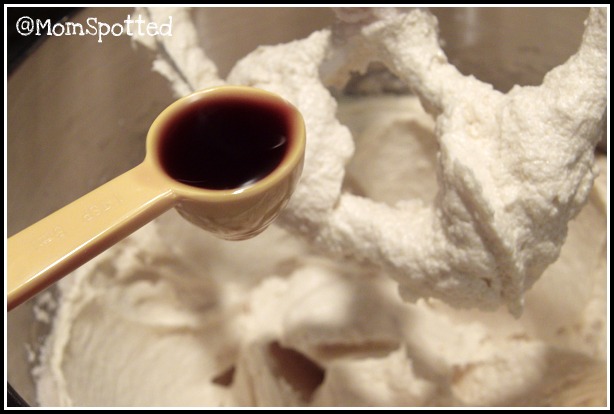 In a separate bowl combine your flour, cream of tarter, salt, and baking soda.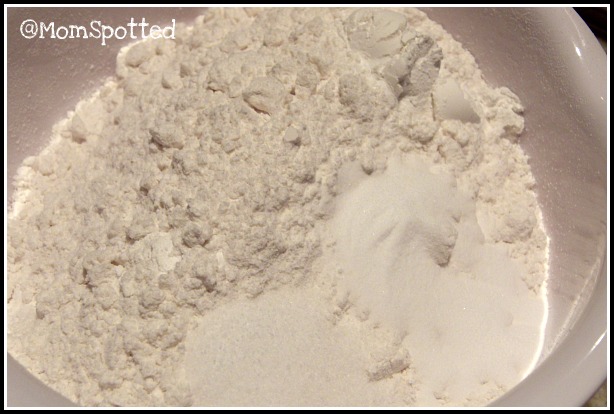 Add to your shortening mixture one scoop at a time.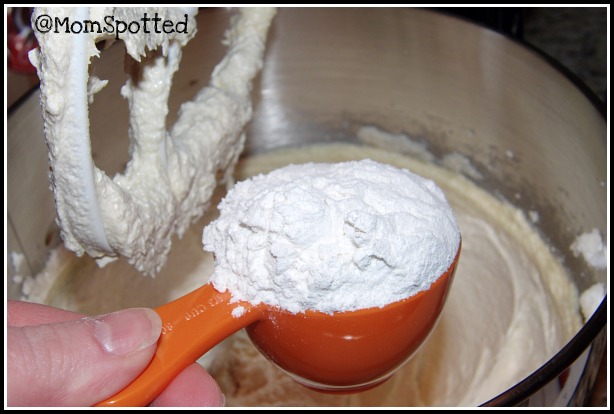 When it's all combined and mixed well you should have a batter that looks like this.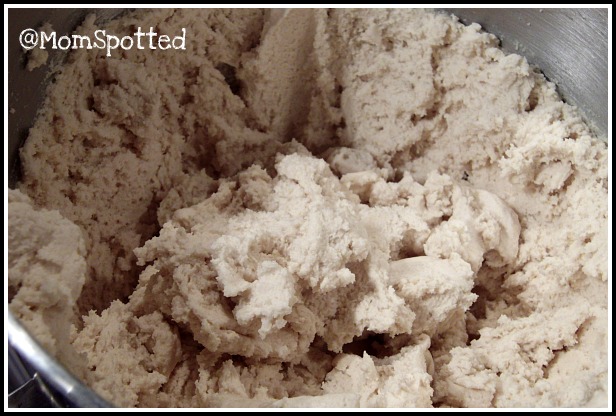 STOP!
From here you'll want to put your batter in your fridge and let it chill for 1-2 hours.
When you've done that you'll want to preheat your oven to 350 degrees.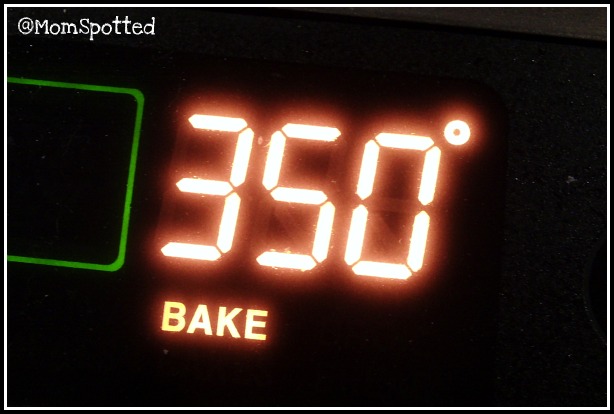 In the meantime, take a portion of your batter and roll it out to about 1/4 thickness. I do it directly on my baking sheet since I always ruin the shape of my cookies when I try to transfer them.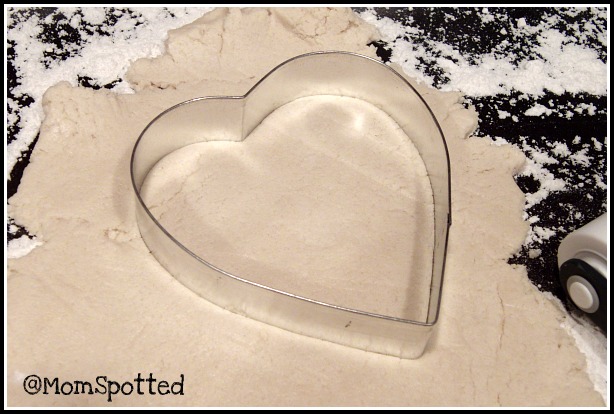 Bake for about 6-8 minutes or until the edges are slightly golden. Remove with cookie spatula to a cooling rack immediately.  Decorate as desired.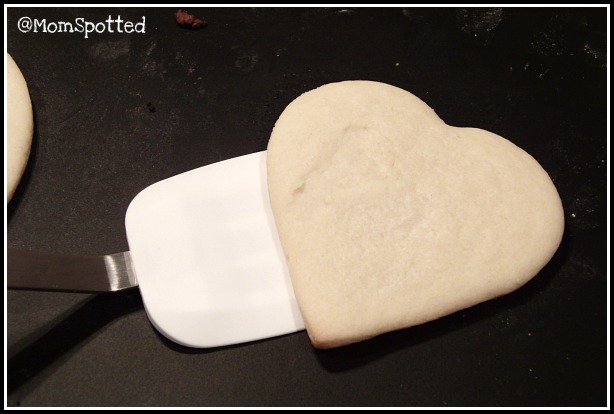 These cookies are perfect! After so many times of failing because of bad recipes I have finally found the one I will use from here on out! I always struggled with the batter baking out and losing shape and that finally didn't happen with this recipe 🙂
CLICK HERE for the printable version of this recipe!
Like the products you saw used to make this recipe?
Wanna win the fantastic set listed:
Williams & Sonoma Set of 12 Cookie Cutters in a Glass Jar
Williams & Sonoma Multicolored Melamine Measuring Cups & Spoons
Crate & Barrel Cookie Dough Scoop
Crate & Barrel White Silicone Cookie Spatula
Orka by Mastrad Silicone Baking Sheet
Crisco Product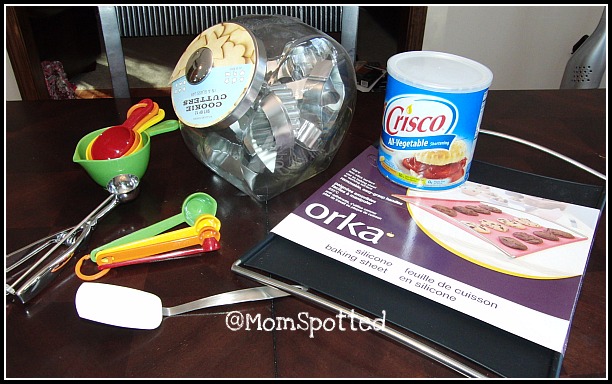 Crisco has offered one Mom Spotted Reader the baking set listed above!!!
(Winner will receive baking sticks not the shortening tub pictured)

How to Enter:
1.) Visit Crisco Cookie Connection and tell me what recipe there you'd like to try!
Mandatory
How to earn additional entries:
2.) Become a follower on my blog (publicly- privately does not count)-leave another comment (or let me know if you already are) – 2 entries
3.) Subscribe to my blog by EMAIL (not feed) – 2 entries
4.) Blog about my giveaway- with a link back to here AND
Crisco
4 entries (get two more if you include a photo of the giveaway).
Post YOUR blog entry first and then the comment (please include the link directly to it not to your front page, and make an additional comment then the ones above.)
5.) Add my Mom Spotted button to your blog
6.) Follow
Mom Spotted
on Twitter AND Tweet about this giveaway-
Copy/Paste:
Win a $100+ Williams-Sonoma and Crate & Barrel Baking Set from Crisco & @MomSpotted #giveaway ends 2.20 http://wp.me/p18qpn-1QJ
~this can be done once daily~
7.) Become a Fan of Mom Spotted on Facebook– leave me a comment
8.) Post on your facebook home page (1x daily):
Win a $100+ Williams-Sonoma and Crate & Barrel Baking Set from Crisco & @Jennifer MomSpotted Giveaway Ends 2.20 http://wp.me/p18qpn-1QJ
(Make sure it links to me & put link in comment)
9.) Leave a relevant comment on any non-giveaway post (reviews are ok)
(Make sure to check out all my other giveaways!
Check the side bar to the right for list!)
That's many chances to win an awesome baking set!!
Contest ends February 20th at 11:59pm!
***US Only***

www.crisco.com
Mom Spotted Review Policy: I was provided with the abovepictured  product at no cost by Crisco's PR in order to give my own personal opinions their website . The opinions I have given are mine and may differ from others but it was not influenced in any manner by monetary means.