Still in need of a last minute holiday gift? The Complete First Season of V is now available on DVD! Never heard of it before? It's the ABC hit tv show where visitors from another planet come to Earth. They seem friendly and helpful, but are they really?
About The Show:

First there was rumbling. Then, darkness filled the sky. The Visitors have arrived. FBI Counterterrorism Agent Erica Evans (Elizabeth Mitchell) stares in disbelief at one of the 29 massive alien ships hovering over the major cities of the world. A video image of the beautiful High Commander, Anna (Morena Baccarin), is seen from above. She soothingly says, "Don't be frightened. We mean you no harm." That's a relief.
The Visitors spread their message quickly and clearly: They come in peace, bearing gifts of medical miracles and technological breakthroughs far beyond our wildest imaginations. Through their Peace Ambassadors program, the Visitors have built a loyal following. But not everyone trusts the V's. There are those who believe they are strategically arming themselves with a very powerful weapon: Devotion.
Sounds Interesting doesn't it?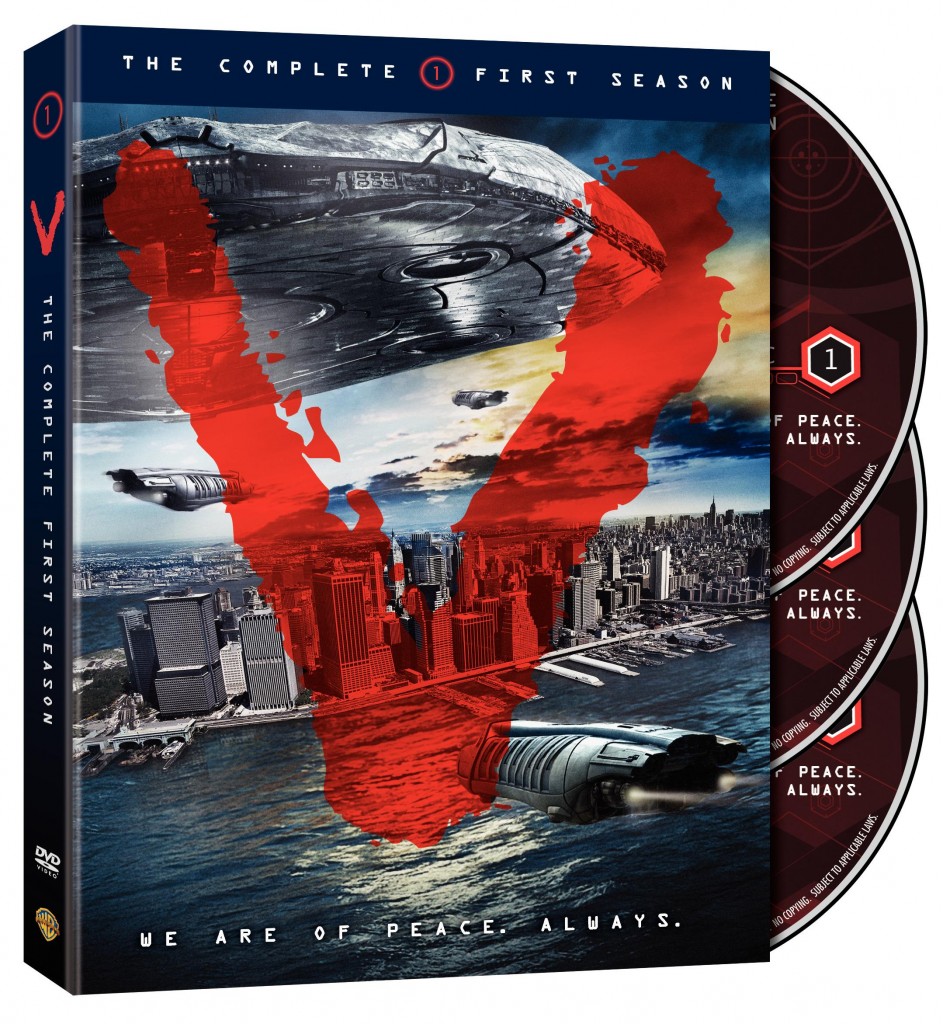 I don't know how I'd react if something like this were to happen in real life. I'm definitely someone who is paranoid about everything and something like this would just give me goose bumps all over. Since it's clear they are trying to interact I would definitely do the 'keep your friends close, but your enemies closer' type deal. This way I wouldn't be in the dark about what was going on around me. I think the fact that look like you and me would really unnerve me. I would start getting really paranoid about every new person I met. I'd wonder if they were a V or just a regular person.
My husband on the other hand is so close minded he wouldn't even entertain the though he simply said – It would never happen. But… what if it did!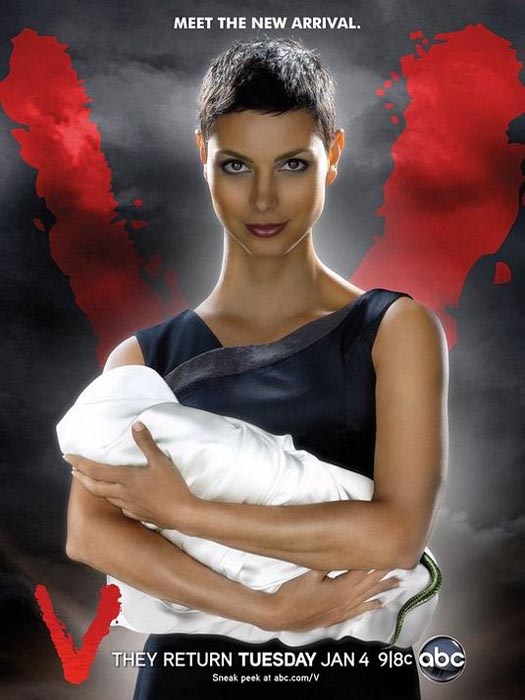 If you haven't seen the first season make sure to pick up the Complete First Season of the V now and catch up so you'll be ready to tune in January 4th when the V returns on ABC.
I have been hired by Warner Bros. WBWord division to promote V: The Complete First Season on DVD. You can purchase a copy here: http://bit.ly/e6ABTG.