I love making bark but I buy almond bark for several different things this time of year. One of them being for cookies!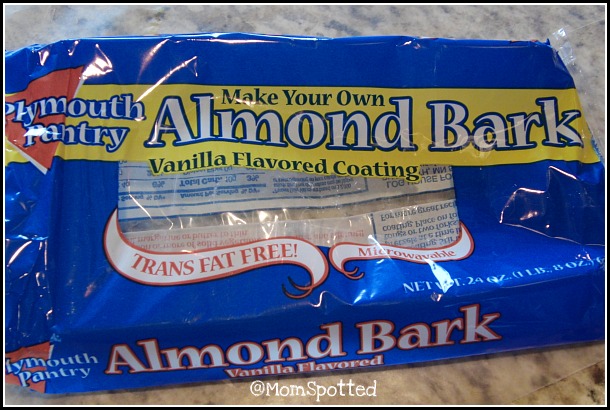 Melt it in a double boiler or if you don't have one like me you can just put water in a pot and then put a smaller pot inside it. Break it up and it will melt faster.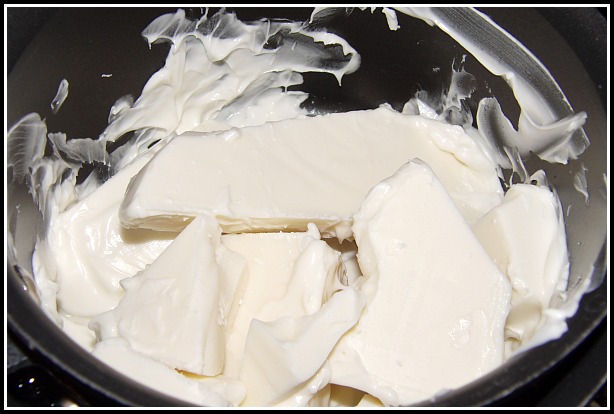 Take Ritz crackers and peanut butter and make sandwiches with them.
In the time it takes for the Almond bark to melt you can make all your cookies.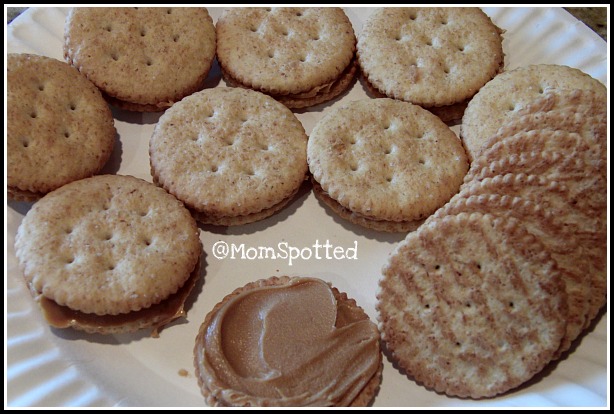 Once the almond bark is melted drop some of your cookies in.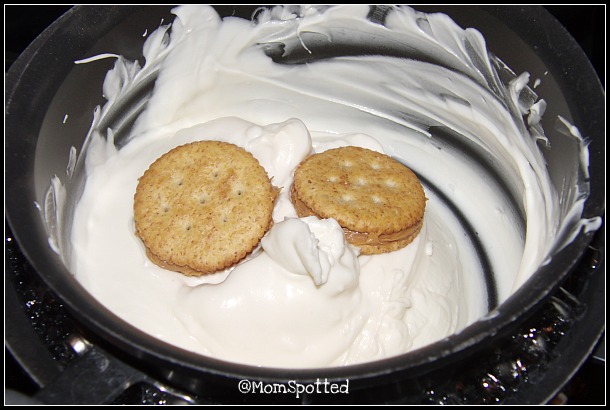 Make sure to move them around so you can cover them.
Then take them out and place them on wax paper. They will harden pretty quickly.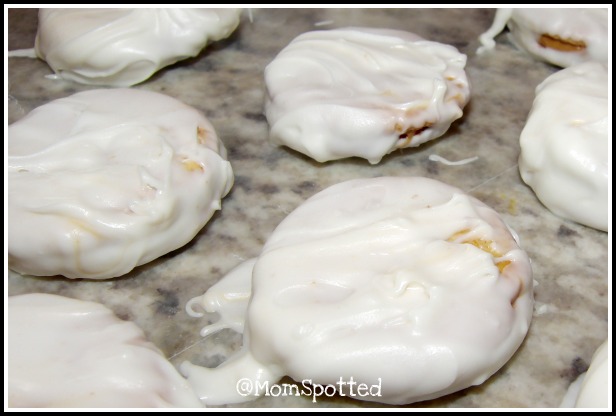 Doesn't that look yummy?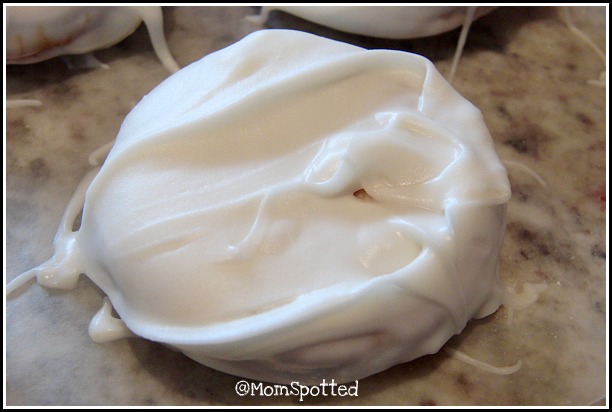 But be careful! If you get the almond bark to hot it will start to clump! I did this on the very last cookie just so you could see how they shouldn't look!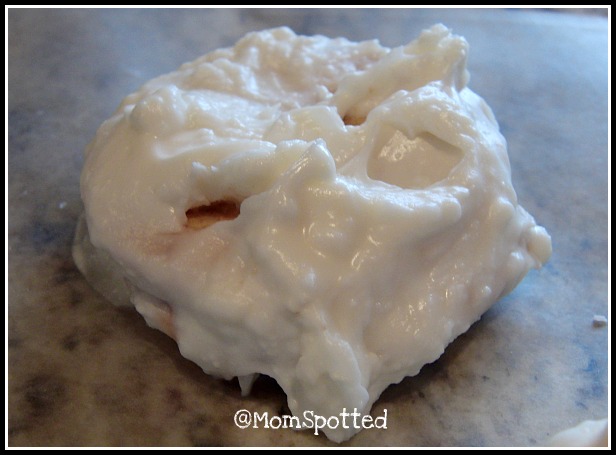 If you're running out of ideas and need something fast these are the cookies for you! Pretty easy huh? They are really popular and go quickly. Just remember to let people with a nut allergy aware they can't eat these!