There is one thing I have always wanted when it comes to the holidays. A beautiful holiday dinnerware set. So when I had the opportunity to work with Oneida and saw their HoHoHo Dinnerware Collection and it was a red base which is the color I use most to decorate with I knew it would be perfect for me. I know when many people think of Oneida they immediately think of flatware but really they are so much more then that. They also have an amazing selection of dinnerware both fine china and everyday. They also have drinkware, kitchenware, and even items for baby!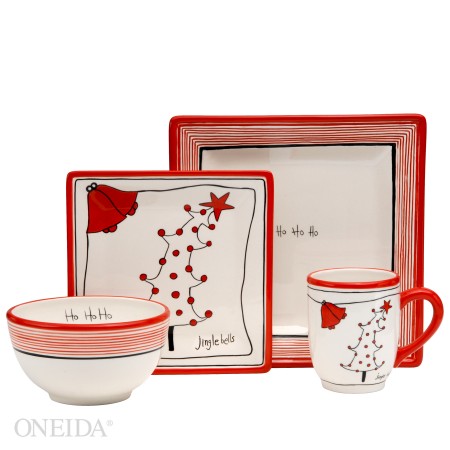 What I really loved about the HoHoHo Collection was that it was fun and perfect for a home with kids. It has fun festive drawings all over the dishes.
Oh What Fun.

Liven up your holiday entertaining with this playful pattern that features those three little words every kid (or kid at heart) wants to hear at Christmas time, "Ho, Ho, Ho." This collection has square plates and deep, round bowls detailed with illustrations done in a lively, cartoon-like aesthetic. The vibrant red and black palette gives this pattern a bold look that will enhance your holiday table.

Made of Earthenware
Dishwasher Safe
A perfect holiday hostess gift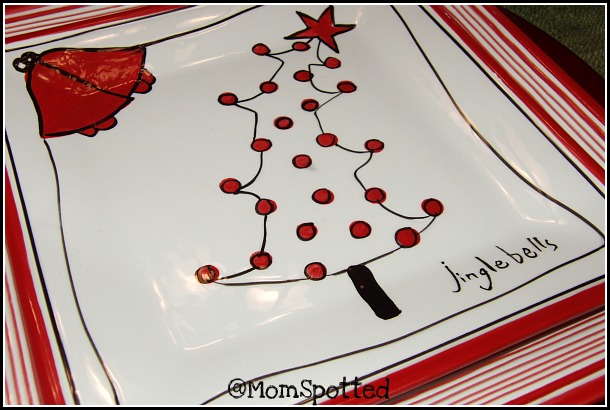 I love that you can also feel the print that is on it. The impressions and lines bring another level to this collection.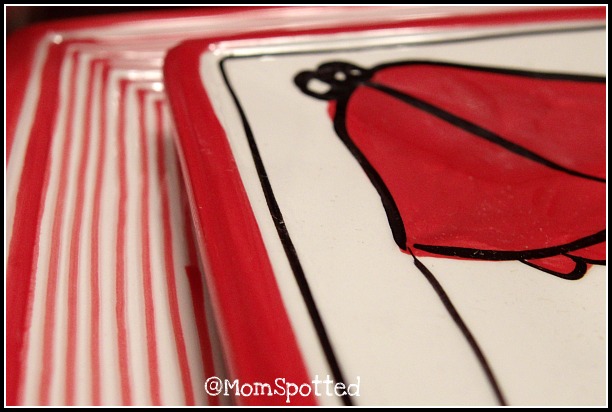 This picture does absolutely no justice for how stunning this set leaves my table. I have had company over already on several occasions and everyone has commented on how great this set looks displayed on my table. I had this set before I started decorating and it definitely made me take the rest of the rooms to another level because it gave me such a festive feeling. I even bought chargers to dress them up even more. I was so upset when I realized I bought round chargers for square plates but somehow it just works.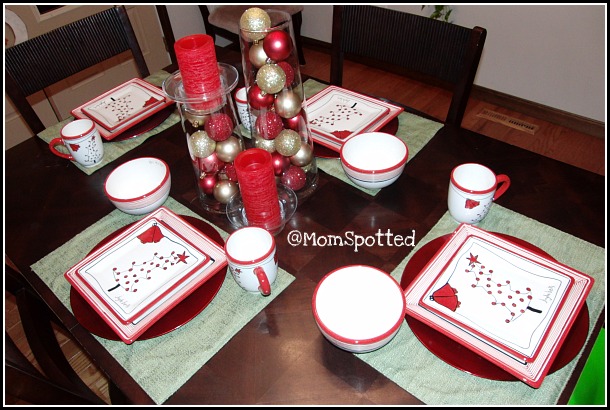 I am definitely interested in building on to this set so when I found out that Oneida had all their holiday collection on sale up to 70% off!!! I had my eye on the set of four HoHoHo Nappie Bowl's for $20 that are now only $9.99 and the HoHoHo Oval Platter that was originally $40 on sale for just $15.99.

Plus, right now Oneida is running FREE SHIPPING on all orders over $25! That means I can buy both the platter and nappie bowls for just $25.99! Now that's a deal! But don't wait you know these great deals aren't going to be around forever…
www.oneida.com
Mom Spotted Review Policy: I was provided with the featured item(s) at no cost by the manufacturer and/or its PR agency in order to test the products abilities and give my own personal opinions on it. The opinions I have given are mine and may differ from others but it was not influenced in any manner by monetary means.