I don't really talk about the past much. But while thinking of some topics for a keyword it made me think of some old stories and thought I would share. For those of you who haven't read my blog that long what you don't know is I was a teen when I had Johnny. I had just graduated high school and during my pregnancy I moved in with his Dad. Shortly after having him we broke up. Our first Christmas together we played the roll. We were both miserably unhappy and didn't want to ruin the holiday for our families so we sucked it up and tried to stay together. I wrote a whole post on it. Search Motherhood Monday Baby Blues in my search box if you want to read it.
Second Christmas for the two of us was very different. Since I was home and living with my mother who didn't really celebrate I let Johnny spend both Christmas Eve and Christmas Day with his Dad since his family does a big celebration for both. My Dad was in FL with the rest of my family on his side. The only condition I had was that Johnny spent the night with me and woke up Christmas morning with me. It was the most depressing Christmas of my life. We had no tree, no fancy meal, no guests. I left and drove around to try and get rid of feeling so lonely but instead it made things worse. I remember driving alone, listening to Christmas music balling my eyes out for hours on end as I drove by all the driveways filled with cars.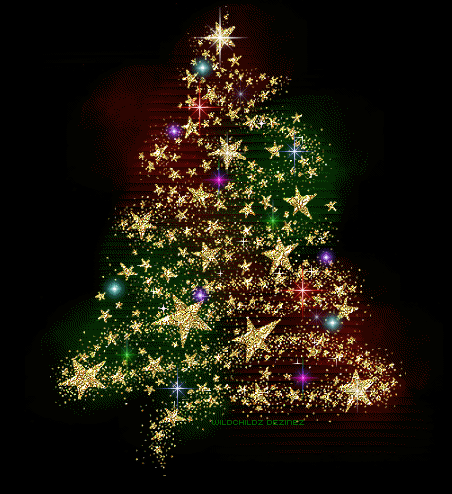 After that Christmas I was determined to make the next one all I could. I had a place of my own by then and the first thing I had to do was make sure I had a tree. Since I knew my mother had no intentions of putting her tree up I asked to use her fake tree and stand. At the time I lived in an apartment complex and was about as unhandy as possible. Still, I was determined to make sure Johnny had the perfect Christmas with me. I had to start by moving all my furniture around. Since I had limited space I had a corner tv stand and a corner computer stand in both my corners. One had to go to make room for our tree. So, I took apart my computer stand and managed to get it out of the room until someone else could put it back together in my bedroom. Then I lugged all the pieces of the tree up to my apartment and put them together in the stand and started decorating. I had the tree almost done when I realized it wasn't standing straight. To my dismay when I crawled underneath to fix it- it fell! Right on top of me! To make matters worse I was alone and I was stuck. I had to scream for help until luckily my neighbor heard and thank goodness my door was unlocked!
That Christmas I kept Johnny Christmas day made my own feast and it was perfect! I was so incredibly proud of myself!
Believe it or not by the following Christmas Johnny's father and I had the space we needed to grow as individuals and as adults. We found our way back to ourselves and every Christmas since we've spent as a family… and as you know went on to get married, have Gavin… and live happily ever after.
The End.