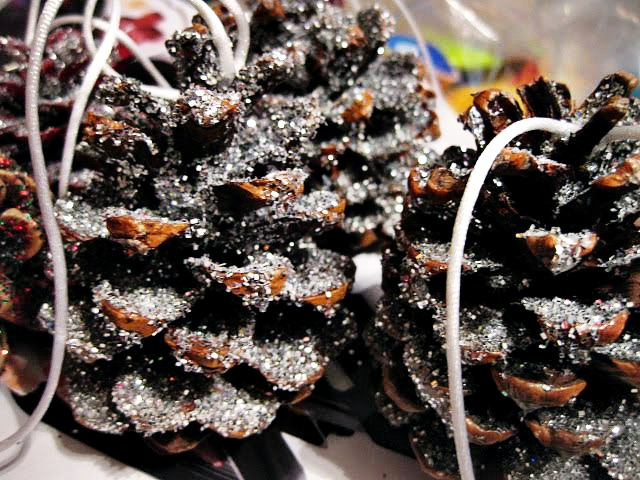 Our favorite ornaments to make are glittery pinecones!
They are fun and super easy!
Supplies needed for Glittery Pinecones:
Pinecones
Glue
Paintbrush
Glitter
I used craft glue so I knew it would hold the ribbon. Just paint the pine cones and cover with glitter. Then add glue to the top and rest the ribbon in it until it dries.
You can decided the right length of ribbon in which you'll need.
The boys have also made these for family members to make on their trees too!
If you don't live where you can easily find pinecones outside places like Michael's and AC Moore sell them fairly cheap too!