Looking for a fun, festive cookie recipe this holiday season? Try these easy Hershey KISSES Candy Cane Blossom Cookies! Everyone will love them!
Ingredients for Hershey KISSES Candy Cane Blossom Cookies
1/2 cup (1 stick) butter or margarine, softened
1 cup granulated sugar
1 egg
1-1/2 teaspoons vanilla extract
2 cups all-purpose flour
1/4 teaspoon baking soda
1/4 teaspoon salt
2 tablespoons milk
Red or green sugar crystals, granulated sugar or powdered sugar
Preheat oven to 350 degrees.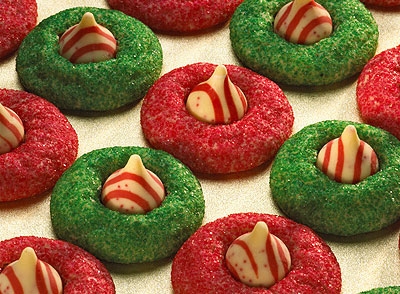 First, you going to have to start out with HERSHEY'S KISSES Brand Candy Cane Mint Candies. I found mine at Target so they seem pretty easy to find this time of year. They are the best candies and you'll have to hide them.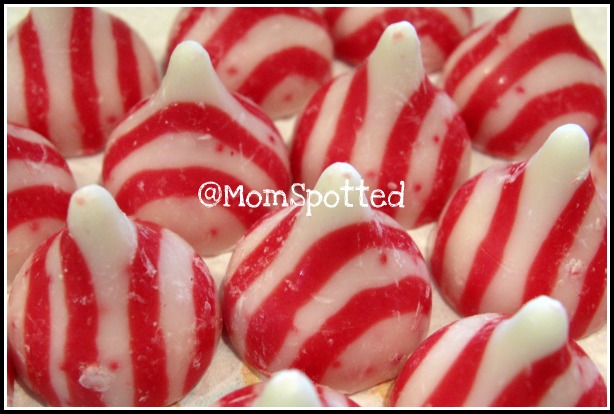 Next, take your dough and roll it around in some red and green sugars.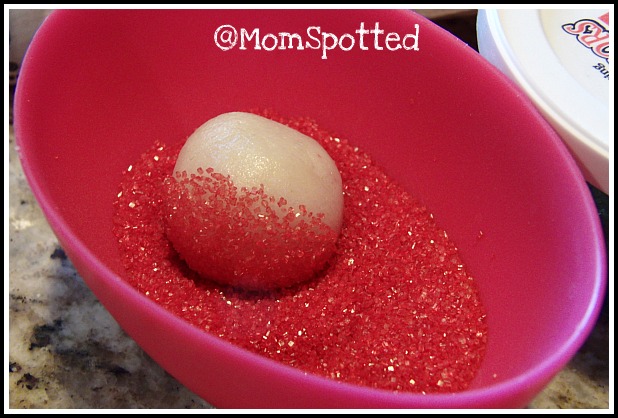 Make sure they are fully covered.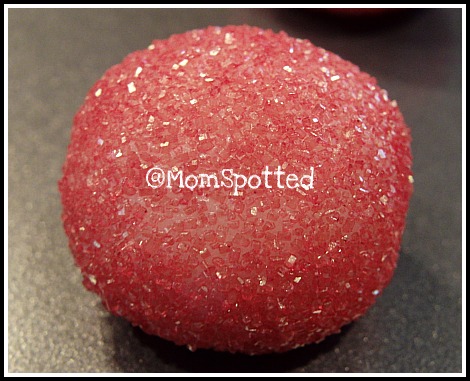 Next lay them out on your cookie sheet and bake for 8-10 minutes.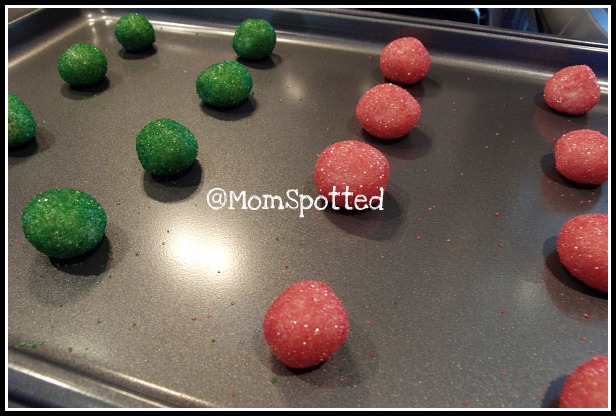 When done let them cool for a moment and then add the kisses. I found if you add them too soon the kisses will melt. But don't let them cool too much or they won't attach.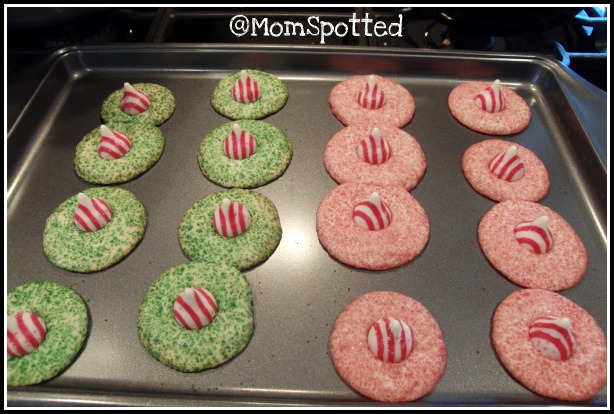 Don't they look yummy?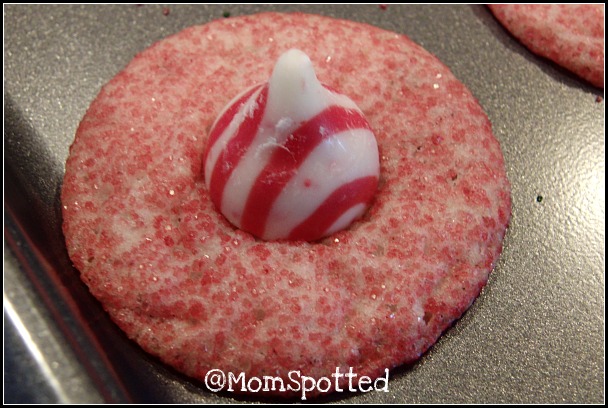 Make sure to check out the Hershey's website for more great recipes like these Hershey KISSES Candy Cane Blossom Cookies!