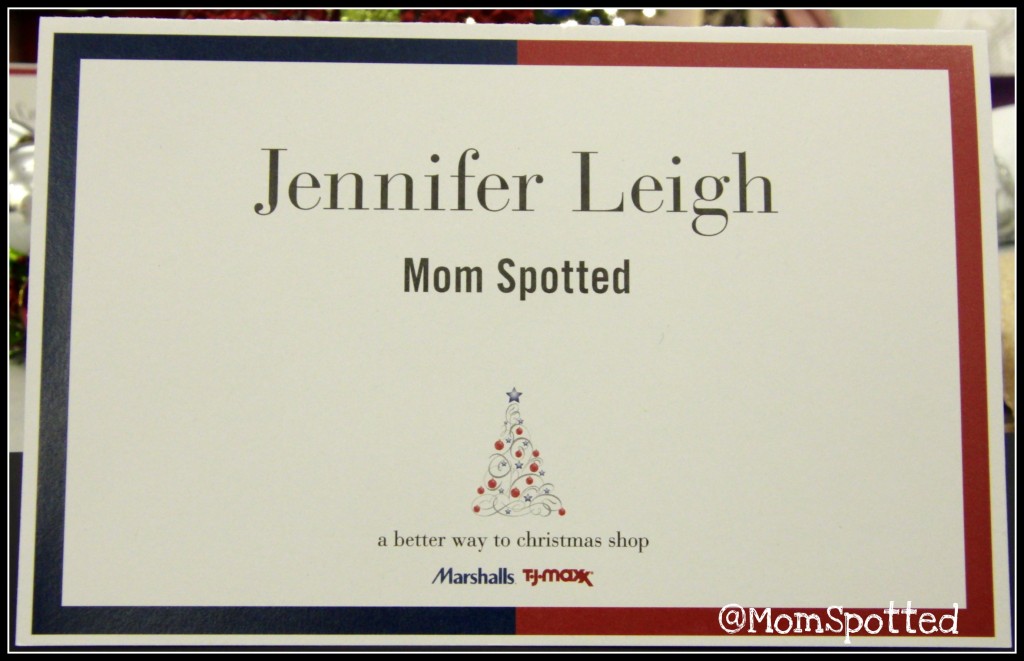 Last Wednesday I took off for Boston for a TJ Maxx & Marshalls Event. Since I live in Western, MA I decided to drive as it would be faster then flying. Karen from 3 Garnets & 2 Sapphires lived on my way so I picked her up and she became my sidekick for the event. When going to these events, especially the bigger ones, it's great to know someone.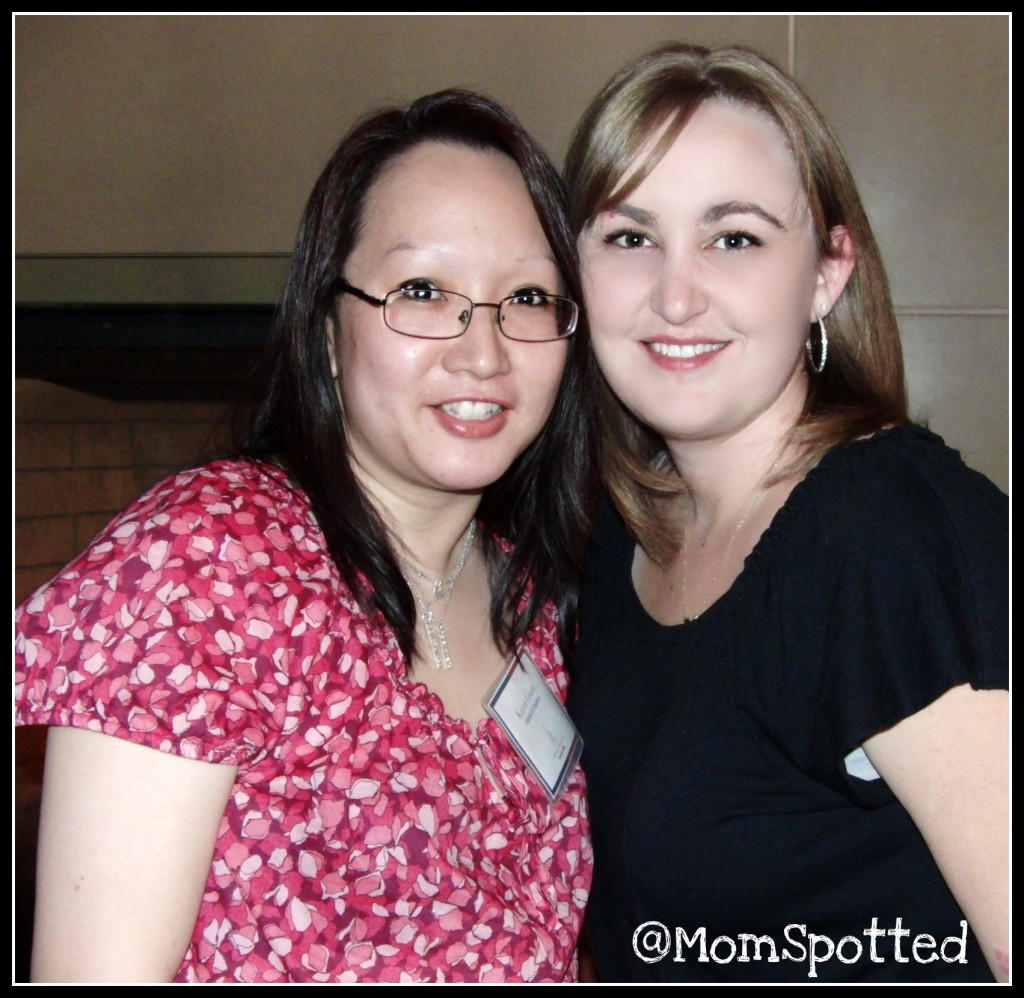 We spent the night at the Fairmont Copley Plaza. I have stayed there in the past with my Hubby and we left really unhappy with our stay. The room was dirty and it just wasn't up to our standards. I was a bit nervous to go back.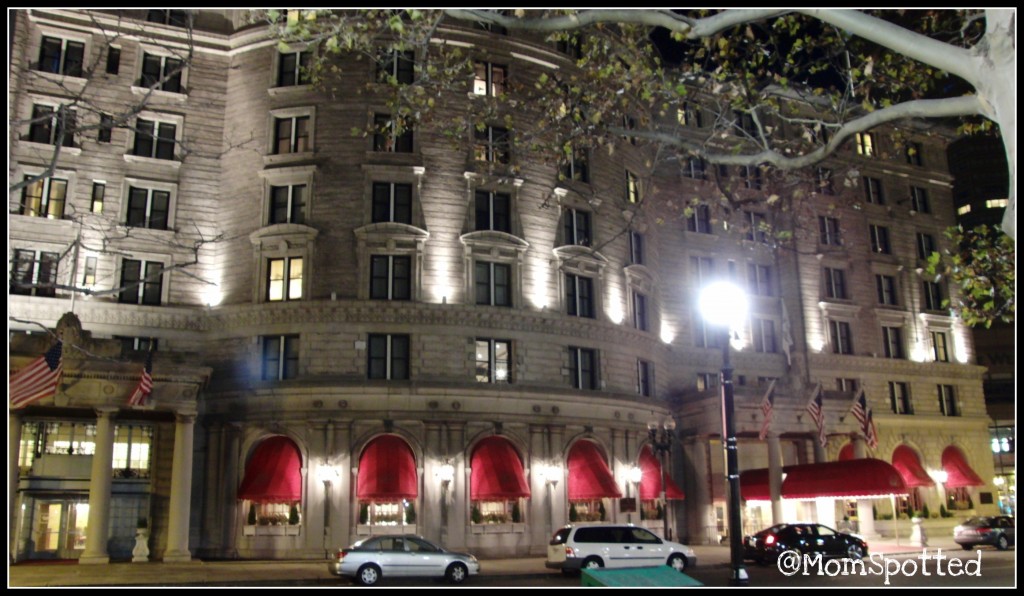 However, this time around my room was great! Not only were they much nicer then I remembered but it was spotlessly clean, and you can make sure I checked. I'm glad I was given another opportunity with this hotel because I would definitely stay there again now.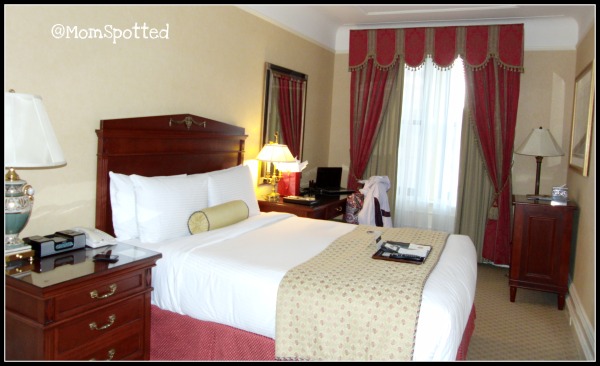 That evening TJ Maxx & Marshalls took us all out to Post 039 for cocktails and appetizers. The food was great and the drinks were perfect. We all stood around the food table as we were starving. We thought there was dinner and none of us had a chance to eat beforehand so we tried our best to fill up. It was a great opportunity to meet with some other bloggers as well. Of course I hung out with my Wilton Mom Emilie from Baby Loving Mama. I also got to meet Crystal from Simply Being Mommy who I've talked to for quite some time and sadly missed at BlogHer. I also got a chance to meet two great bloggers I didn't previously know. Tiff from Babes and Kids and Deanna from Mommy Gaga both of whom I'm very happy to have met!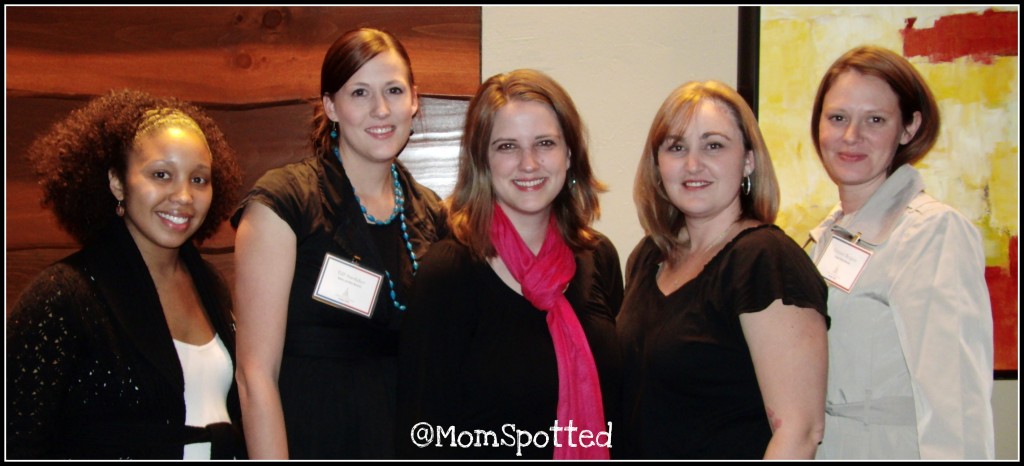 After chatting the night away with Karen & Emilie in my hotel room we had an early morning. We had to be dressed, ready, and packed up by 7:30am. I also had to make sure my Jeep was ready to go. The joy of driving myself and not with the rest of the ladies was I was able to grab my morning Dunkin coffee, however I did miss out on some bonding with the other ladies. Karen was a sweetheart and stuck by me every time we had to go to a new location. I absolutely adore her!
When we arrived at the Headquarters for TJ Maxx and Marshalls we were greeted by some great Christmas carolers! We had a great breakfast and hit the board room.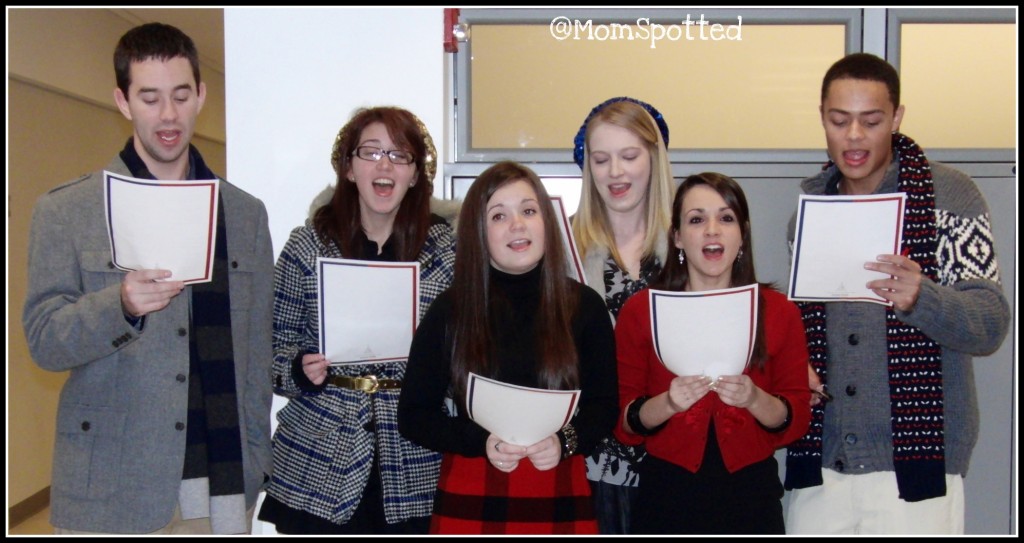 Each table was dressed beautifully! Actually the entire room looked amazing. It made me want to rush home and start decorating for the holiday. If trees could be purchased I probably would! I just love the centerpieces on these tables and would love to get my hand on one of these wreaths! I love that it was cream and sage with the red versus the bold primary colors you normally see. We also had stockings with gifts inside for each of us. How do I contain myself until after Thanksgiving. I have never had the urge to decorate this early in the year. TJ Maxx & Marshalls had so many great decorating ideas!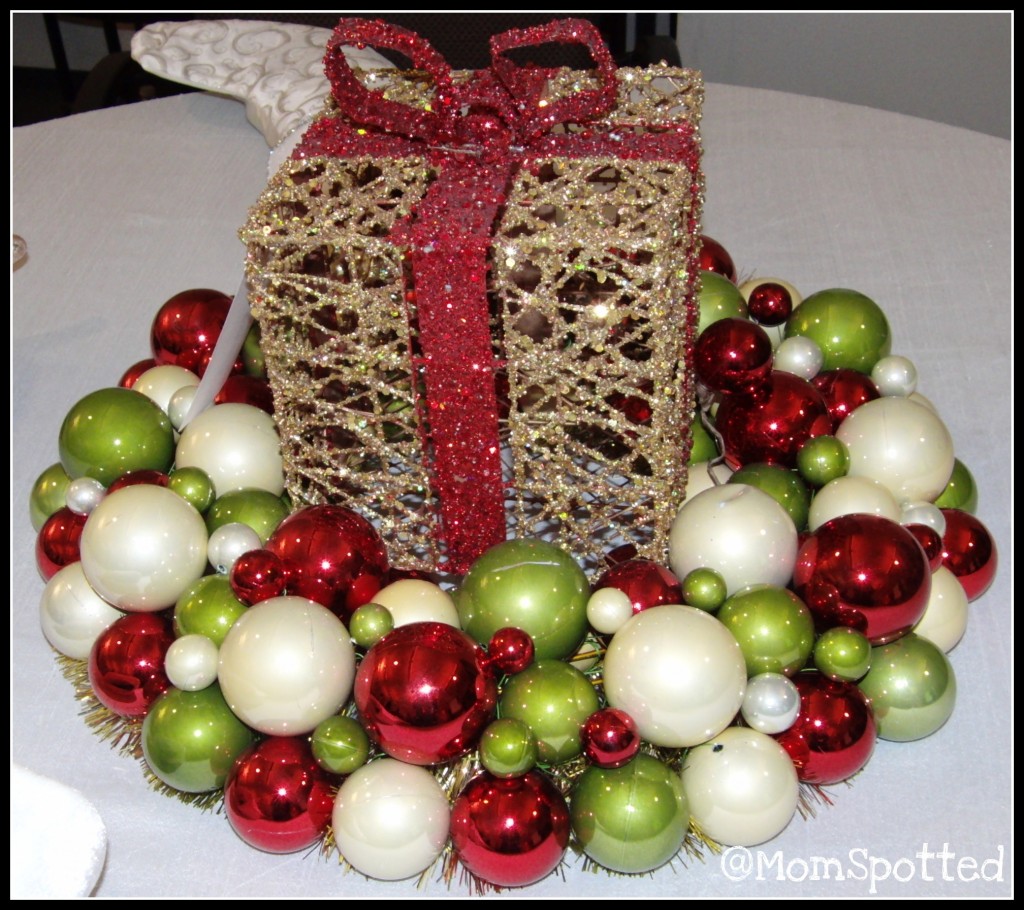 While we were there they taught us all about the difference of their stores along with the meaning of what off-price means. See many people have the misconception that just because TJ Maxx & marshalls have name brands such as Ralph Lauren, Calvin Klein, Steve Madden, and more at discounted prices that something must be wrong with them. Did you know though that only .5% of their product is irregular? That's right! Plus, if anything is irregular or past season they will make sure the tag states it! Mostly all their items are what is hot now and available at many department stores for a much higher price!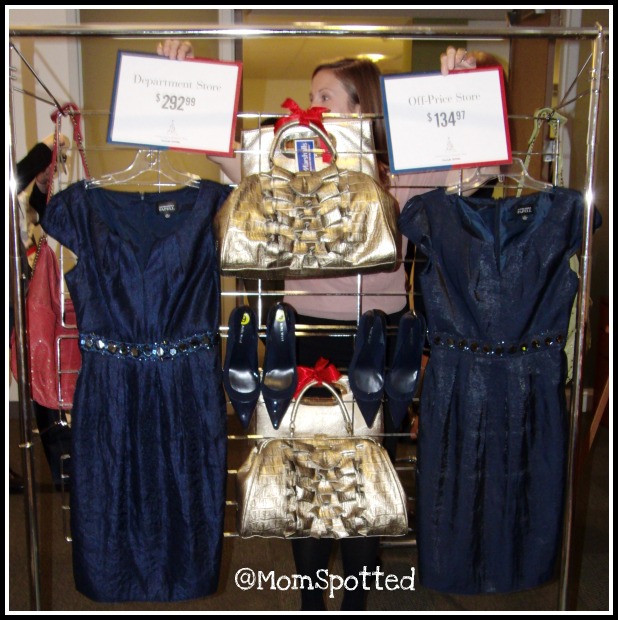 Because they buy directly from the vendor (brand or label) they can skip the middle man and the price hike. Not only that but they wait and buy later in the season and buy regularly. This means in June they don't have to predict what the holiday gifts are going to be. They can wait (and they are!) and buy right up to Christmas Day itself to keep their stores stocked with the hottest items in at that particular moment. Plus, since they pay on time (many don't) many major vendors want to continue working with them.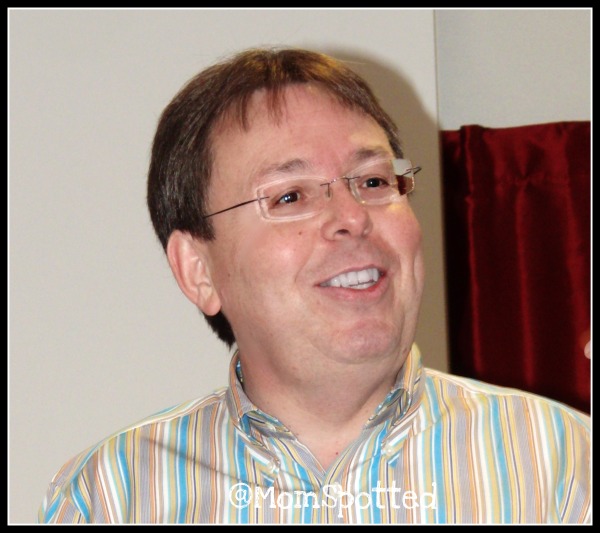 We learned a lot about the company when speaking with their president Michael MacMillan. He told us all about the relationships and buying processes. One thing I couldn't help but notice (it came off in waves!) was his absolute true love for what he does. He was so excited to talk to us and so excited to share the process with us. You got excited because he was so excited. He let us know all about the buyers and the reasons they have the deals they do. They train all their buyers themselves to become great negotiators and they always pay on time. That, combined with other people's overstock they can always make out great being able to pass the savings on to us, the consumers. With deliveries set up in many stores seven days a week you can always be sure to find new things on your hunt throughout their stores. Did you know that they still have $200 Million in their shopping spending for buying and stocking their stores this season?
When we got to meet with many of the buyers they showed us many of their great new finds. From belts, shoes, handbags and more! They showed us many in each department but these two clutch bags grabbed my attention the most! I want them and will be hunting around for them! Speaking of bags, they took us around and showed us around, one room we were shown was the bag room. Seriously I have never in my life seen so many amazing handbags in one spot! It was so hard to come out of that room!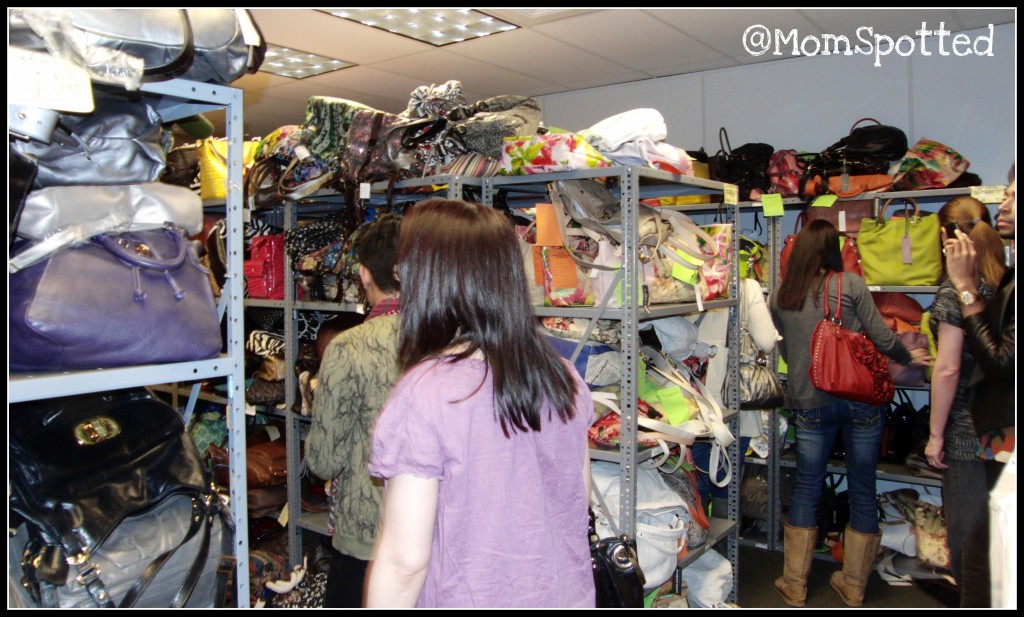 After we were done we were taken to the stores close by and given a gift card to go shopping. I got quite a range of items: cookie cook book, 2 sweaters, cupcake stand, and a Steve Madden scarf I adore!
I am so glad I went to this event! It was definitely a great eye opener about the stores! I don't have a Marshalls that close by but I do have a TJ Maxx about 25 minutes away. While it may be out of my normal circle of driving I will definitely be "hunting" around for more great finds! Since we still haven't replaced all our Christmas decorations since we lost them in the fire I will be searching their Holiday section regularly as I'll be able to grab some amazingly stunning items at amazingly stunning prices!