My skin is so super tricky. It fluctuates between oily and super dry. I can have super clear skin or break out like I'm 15 all over again. I can have typical combination skin that is oily in some places and then have dry patches. On top of all that my skin is pretty sensitive. I also am getting older and want to take care of my skin as it ages. Like I said, my skin is tricky and can be difficult to take care of. I love trying new beauty products to find ones that help me take care of all my demanding skin needs. I recently tried a few products from SwissVita and I will never be able to live without them!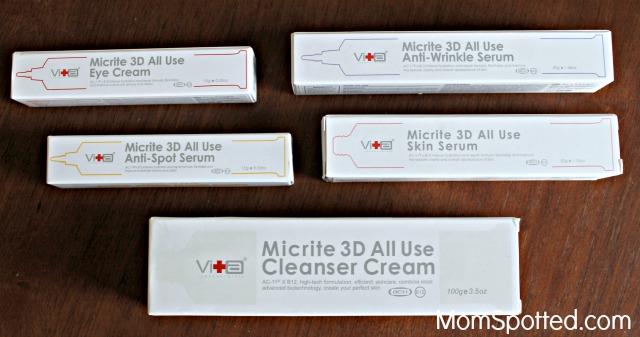 SwissVita has amazing skin care products to not only hide signs of aging but also reverse it! SwissVita has products to do everything from reducing the appearance of dark spots, wrinkles, and fine lines.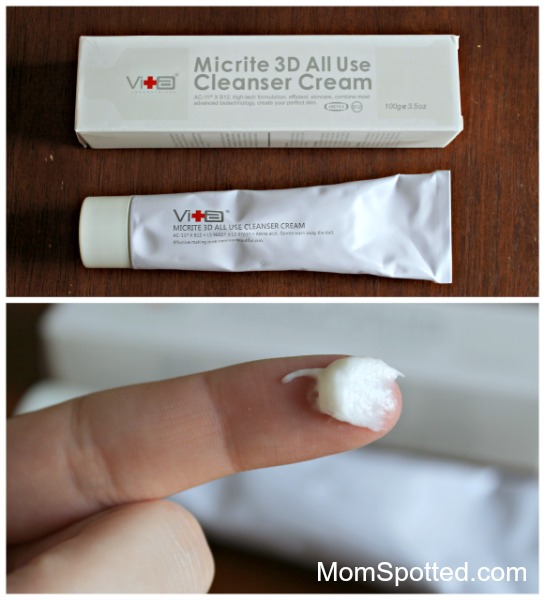 The facial cleanser is so creamy; it removes all of my make up. A good facial cleanser is such an important step in skin care. This SwissVita facial cleanser leaves my skin feeling fresh, clean, and moisturized. It deeply cleanses my skin while somehow also boosting hydration. It contains ingredients to reduce the appearance of fine lines and wrinkles, repair skin, minimize pores, and removes dead skin cells.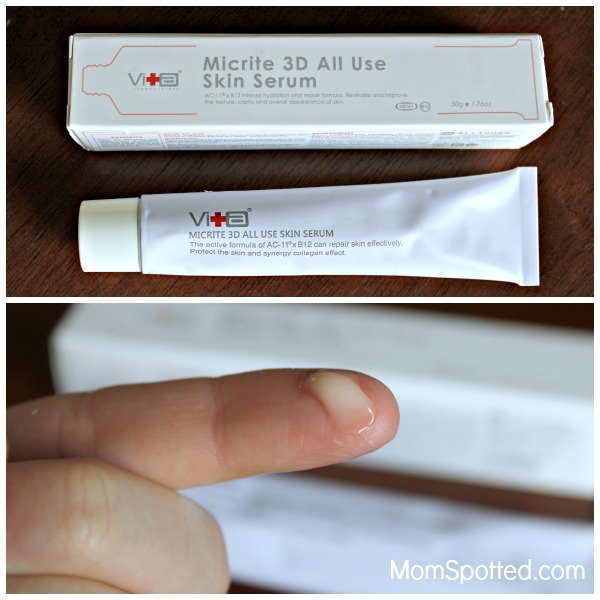 SwissVita also has an amazing Anti-Aging Serum and an Anti Wrinkle Cream. I do not have a ton of wrinkles and lines yet. I have started to notice a few on my forehead and I love that the any aging serum and cream helps give my aging skin a boost. When I use these products at night I notice the next morning that my skin is glowing. Instead of having dull skin, I wake up to bright and glowing skin.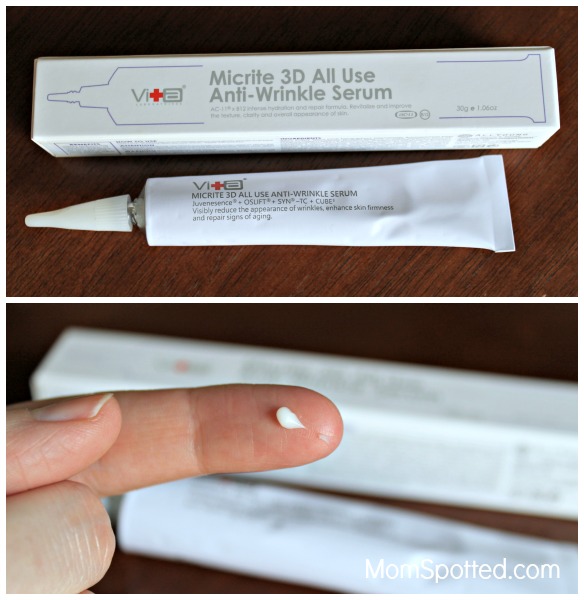 I live in Colorado, and the winters here are so dry. I have battled with dry patches all winter long until I have been using the anti-aging serum and anti wrinkle cream. I don't have any more dry patches, and my skin feels so moisturized.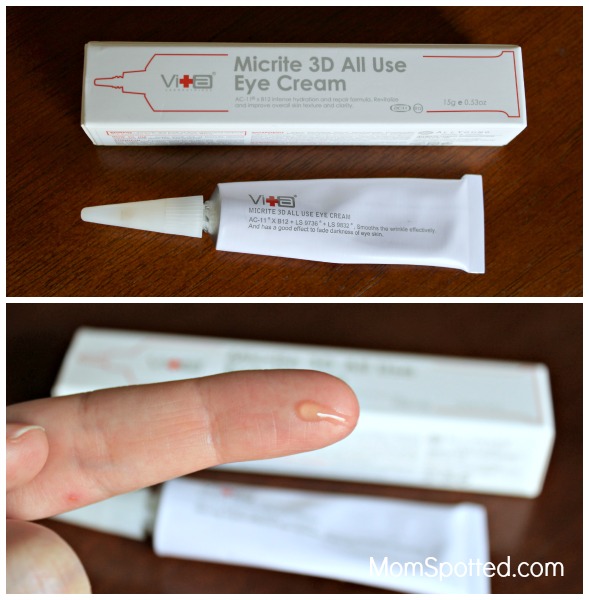 I will turn 31 this year and I have been a big believer in using an eye cream every  night. I think everyone needs a good eye cream no matter how young you are. The SwissVita Eye Cream has been the best one I have ever used. It is perfect for my sensitive and delicate skin around my eyes. I am often woken up in the night by my kids because they had a nightmare, need help going potty, or need a drink. I am always battling dark circles! This eye cream reduces the bags under my eyes and helps diminish the appearance of wrinkles.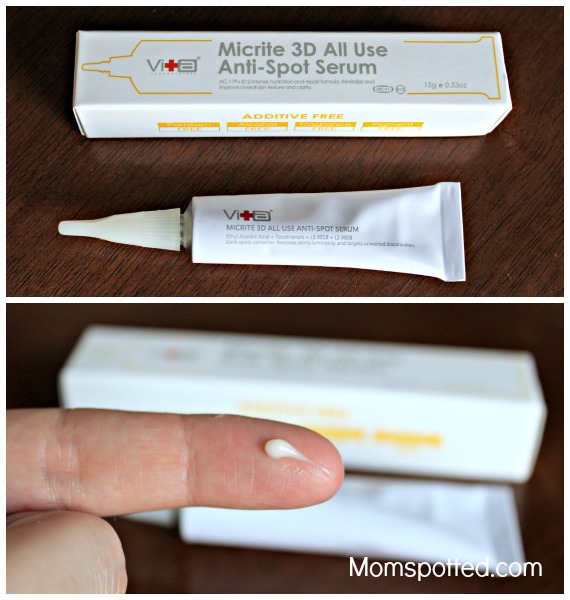 My biggest battle with my skin is my skin tone. I have the really uneven skin tone and dark spots from old pimples. The SwissVita Dark Spot Corrector has been a game changer for me! My skin tone has improved so much since using this dark spot corrector. My dark spots have faded considerably, and it has even helped heal my blemishes. My skin quickly absorbs it, and I notice a huge difference every morning.
I love SwissVita products. They use simple and powerful ingredients that naturally helps fix all my skin concerns. I have gotten so many compliments on my skin recently, and I know it is because of my new SwissVita products.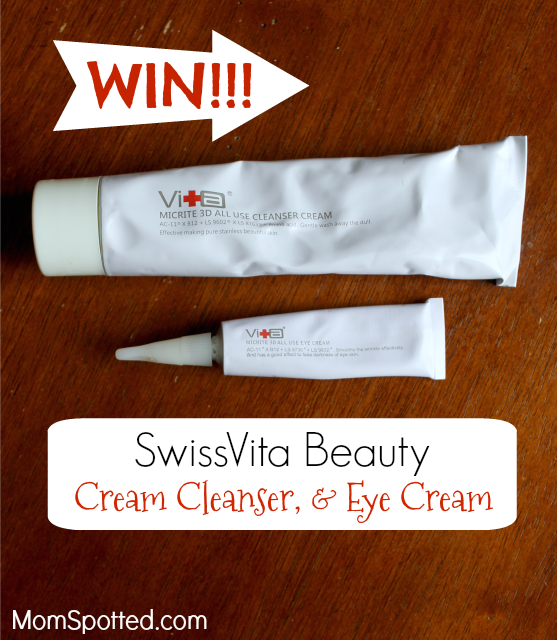 Right now (1) Mom Spotted reader has the opportunity to win (1) SwissVita Cream Cleaner, and SwissVita Eye Cream.
To enter use the Rafflecopter form below. Good Luck!
Contest ends 3.27.17 at 11:59 pm. For Official Giveaway Rules click here. U.S. Residents.