"This post has been sponsored by Pfizer Consumer Healthcare and 20th Century Fox. All thoughts and reviews are my own."
It is that time of year when colds, sniffles, sneezes, coughs, and flu germs are in the air. We have already had our turn with quite a few colds this year. Hayden is in 2nd grade, and Halli is in preschool, and they always seem to bring home the latest bug that's going around. Hayden had an awful cold a week ago that had him feeling miserable. He had a fever, a sore throat, runny nose, and no energy. I have fine tuned our Sick Just Got Real™ "Sick Day Survival Kit" to be exactly what my kids love and need to help them start feeling better. Pfizer Pediatric products are the first thing I use to help treat my kids sick day symptoms.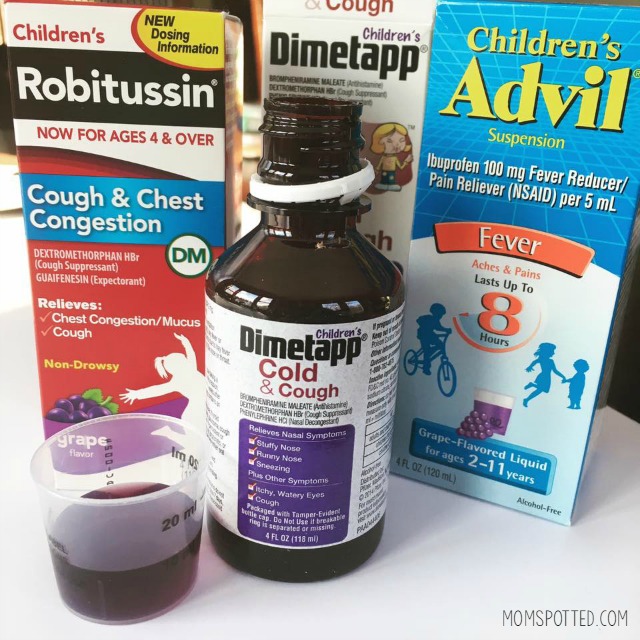 To help my kids fevers, aches, and pains Children's Advil® is a great solution. Pfizer Pediatric makes it for children as young as 2 and up to 11. Children's Advil® also comes in several great-tasting flavors, including Sugar-free Dye-free Berry, Bubble Gum, Grape, Blue Raspberry, Fruit and Dye-Free White Grape flavors. When my kids were just little babies, I used Infants' Advil®, White Grape. It helps provide pain and fever relief for children 6-23 months.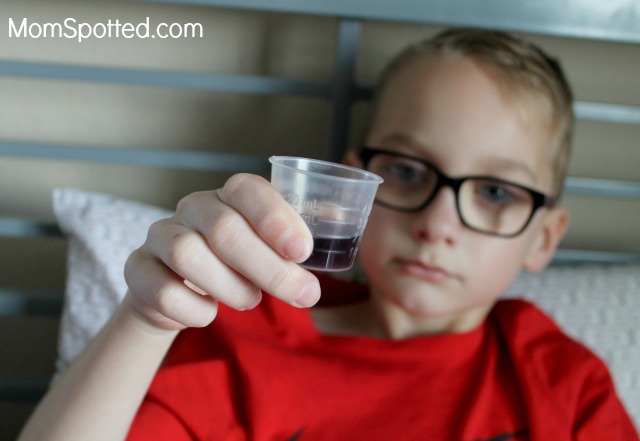 There is also Children's Dimetapp® Cold & Cough to tackle a child's most bothersome stuffy and runny noses, all while working to relieve a cough, for ages 6 and up in a yummy grape flavor.
After I have started treating my kid's symptoms with Pfizer Pediatric products so they can start feeling better and rest I turn to the rest of our "Sick Day Survival Kit." I make sure I always have a thermometer nearby so I can watch their temperatures. Hayden always has fevers that come and go that I like to keep an eye on. We also have a water bottle as part of our survival kit. Making sure my kids stay hydrated when they are sick is a super important. We also have tissues, their favorite blanket, stuffed animal lovey, and a good movie. The best way to get over a sick day is lots of rest. Watching a good movie is sometimes the best way to rest.
My kids love the 20th Century Fox DVD Ice Age! As a family we have watched all of the Ice Age movies and the newest movie, Ice Age Collision Course is hilarious. It is just what my kids need in their "Sick Day Survival Kit" on a day they are feeling yucky and need to laugh.
Ice Age Collision Course: Your favorite ICE AGE heroes are back and cooler than ever in this all-new animated adventure that's mammoth-sized fun for the whole family! Now the entire herd—including Buck, Manny, Ellie, Sid and Diego—must work together on a hilarious journey filled with nonstop action and colorful new characters, in order to survive the global Scrat-tastrophe!
Right now you can get 10% off Pfizer Pediatric products and select 20th Century Fox DVDs at Target through February 20, 2017, with the Target Cartwheel app. I love using the Target Cartwheel app and find things to save on every time I go. With the great Cartwheel coupons for Pfizer Pediatric Products, and 20th Century Fox DVDs you can start your "Sick Day Survival Kit" so your kids can start feeling better fast!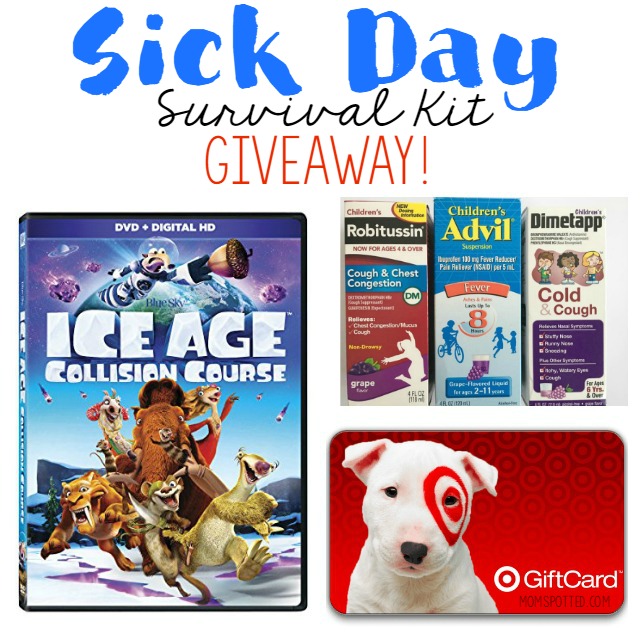 Right now (1) Mom Spotted Reader has the opportunity to win (1) $25 Target gift card, additional Pfizer Pediatric products [Children's Advil® Suspension, Grape, Children's Robitussin® Cough & Chest Congestion, Children's Dimetapp® Cough & Cold] and (1) 20th Century Fox DVD (Ice Age: Collision Course, The Sandlot, The Peanuts Movie).
To enter use the Rafflecopter form below. Good Luck!
Contest ends 2.27.17 at 11:59 pm. For Official Giveaway Rules click here. U.S. Residents.